Finder is committed to editorial independence. While we receive compensation when you click links to partners, they do not influence our opinions or reviews. Learn how we make money.
2020 Lotus Evija car insurance rates
The all-electric supercar brings cutting-edge technology, high speeds and high insurance costs.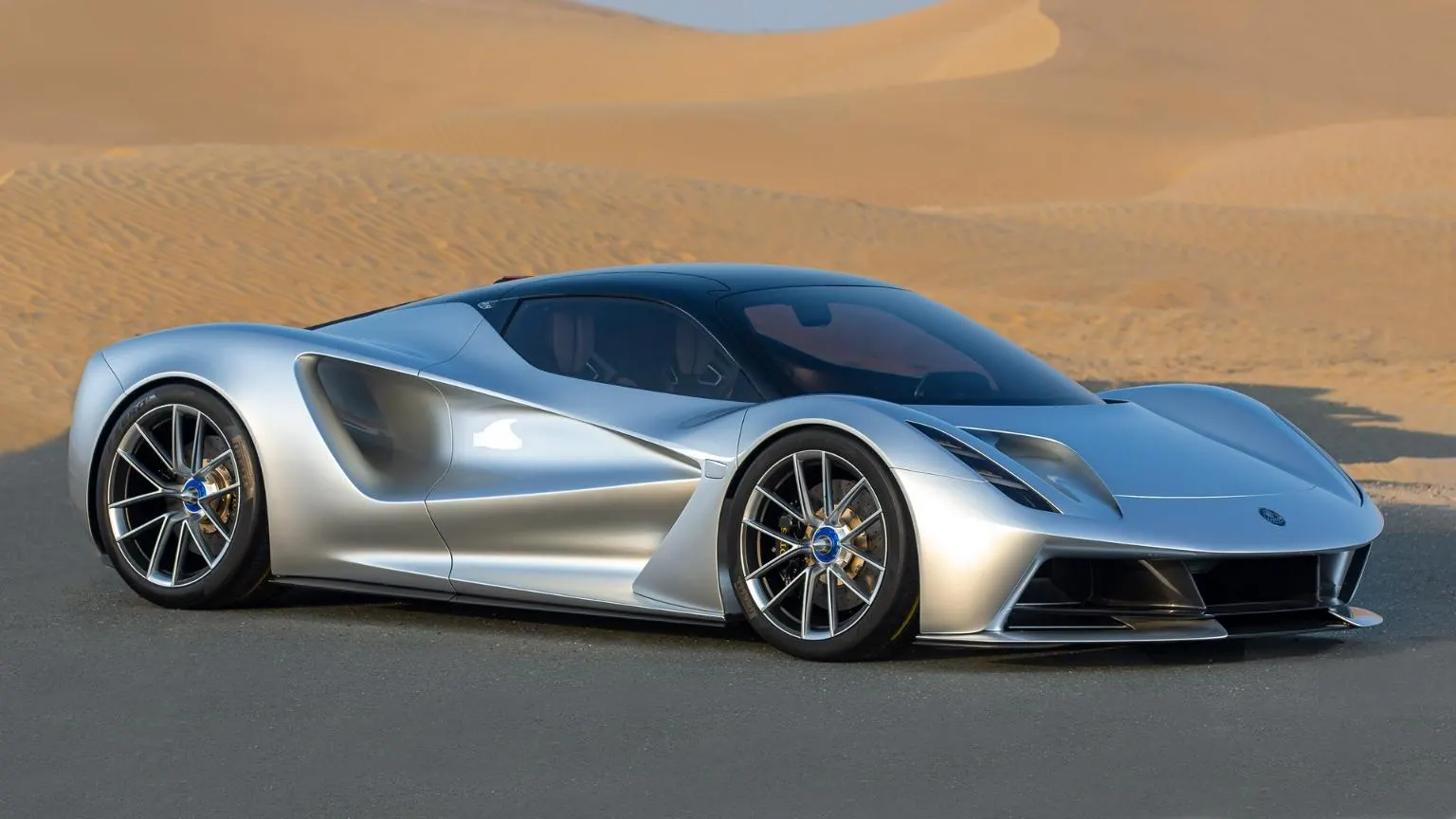 Compare car insurance quotes
Enter your ZIP code below and click Compare to see the cheapest rates in your area.
The 2020 Lotus Evija is an all-electric supercar, and one of the fastest vehicles available to the general public. There will only be 130 Lotus Evijas manufactured for sales worldwide, each one commanding a $2.2 million price tag.
This makes the premium difficult to determine, but you can expect to pay more than $2,000 a month or $24,000 a year on insurance for the Evija. Your final premium could be higher with the agreed value policy that pays nearly $2 million if you have a total loss.
Compare car insurance for your Lotus Evija
How do I compare insurance for the Evija?
If you're lucky enough to purchase one, expect the following factors to be included in the insurance rates for this hypercar.
Body type. The Evija is built for speed. As a turbocharged supercar with max speeds of over 200 mph, you'll be considered high-risk to insure.
Fuel. The Evija is all-electric with an incredible nine-minute total battery recharge, using a not-yet-released 800 kW fast charge. The regular 350 kW charge takes 18 minutes for a full charge. The range on the Evija is 250 miles per charge. Electric cars can be slightly more expensive to insure unless you find an electric discount.
Theft rates. Theft rates for Lotus cars are low, which is one positive influence on this supercar's insurance rates.
Maintenance. Maintenance costs are typically low for Lotus cars compared to other sportscars, and should be similarly reasonable for the Evija.
Coverage. With the $2.2 million price tag, you'll probably want to put full coverage on this vehicle, which includes adding comprehensive and collision coverage for an extra cost. Agreed value coverage will insure it for the full $2.2 million.
Insurer options. Standard insurance companies won't cover the Lotus Evija. You'll need to find a specialty carrier that offers higher liability limits and agreed value. Start with AIG, Nationwide, Hagerty, JC Taylor, Grundy, Pure and Chubb.
Warranty. The standard Lotus warranty comes with three years, 36,000 miles, though it may be different for the Evija. The extended warranty option includes roadside assistance, allowing you to skip that coverage on your insurance.
Why is car insurance so expensive for the Evija?
With nearly 2,000 horsepower and a 0-to-60 mph time of under three seconds, the Lotus Evija is all about speed. This means the all-electric supercar will need a specialty auto insurance policy, since standard companies won't insure these high performance cars.
Does the Lotus Evija qualify for discounts?
Since you'll have to purchase a specialty auto insurance policy on this vehicle, you may not get the typical safety discounts given to standard vehicles. If your insurance company allows discounts, you can expect to get a safe vehicle discount for these features:
Electric vehicle
Antilock brakes
Seatbelt pretensioners
Anti-theft system
How reliable is the Lotus Evija?
Safety. The Evija has no official safety ratings, and likely never will due to its limited production. It doesn't come equipped with side mirrors due to its aerodynamic design, but does have sensors and cameras on each side of the vehicle, and laser beam headlights.
Reliability. Lotus cars are generally rated high on reliability, so it's safe to expect a dependable car with the Evija.
Recalls. Lotus hasn't experienced many recalls with various car models, so you can likely expect the same with the 130 Evijas.
Bottom line
The Lotus Evija is one of the fastest and most expensive cars on the market. Its electric motors produce nearly 2,000 horsepower that comes with a $2.2 million price tag. You'll need to find a specialty insurance company to insure the Evija, especially since only 130 are in production.
To find out more about car insurance for luxury vehicles, be sure to review our guide on insurance for luxury cars.
Get the cheapest quotes
Compare car insurance companies near you.
Your information is secure.
Frequently asked questions about the Lotus Evija
More guides on Finder