Finder is committed to editorial independence. While we receive compensation when you click links to partners, they do not influence our opinions or reviews. Learn how we make money.
Lotus 3-Eleven car insurance rates
What to expect when insuring a limited-production sports car.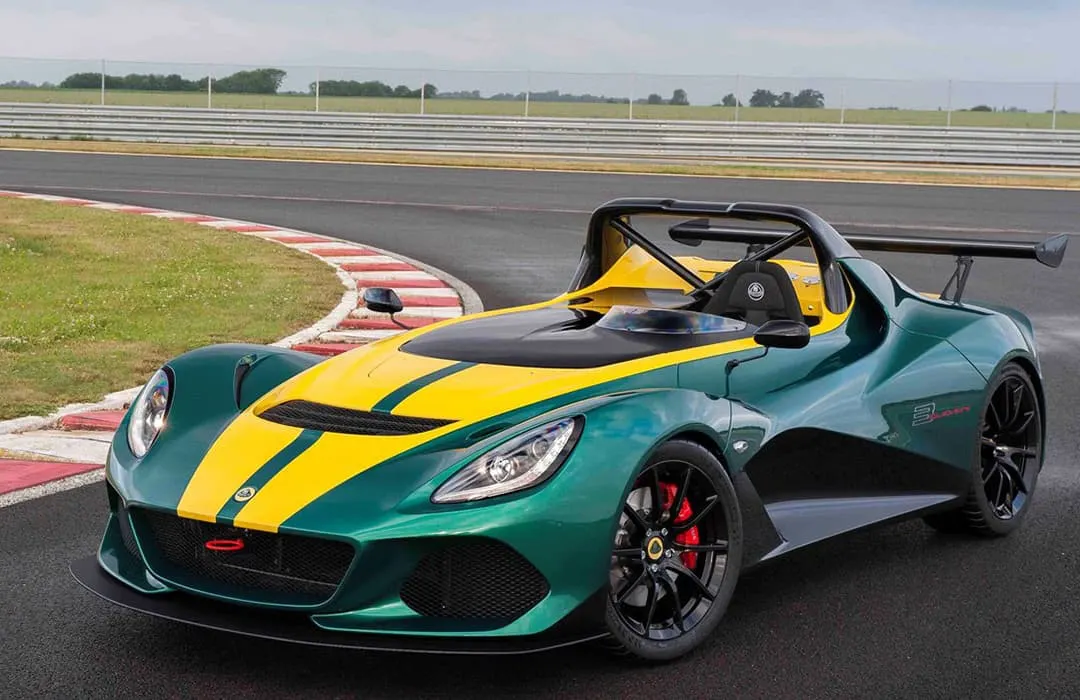 Compare car insurance quotes
Enter your ZIP code below and click Compare to see the cheapest rates in your area.
This topless sports car gets you going fast on the road and track, but it also raises insurance rates. It's average rates is around $464 monthly or $5,568 annually. However, rates are comparable to other sports cars like Maseratis, which hover around $5,000 per year, or Ferraris at $9,600 to $12,000.
Compare car insurance for your Lotus 3-Eleven
Why is insurance so expensive for the Lotus 3-Eleven?
The Lotus 3-Eleven costs more to insure because its considered a lightweight luxury vehicle thats known to race, making it a high-risk in the eyes of insurers. In addition, this sports car converts to a topless roof adding to the already high risk.
How do I compare insurance for the Lotus 3-Eleven?
This sporty road or race car comes with a convertible top and powerful engine, which sends it to the top of the pack on insurance rates. That may be due to specialized luxury or racing policies meant for added protection of this rare beauty.
Body type. The 3-Eleven boasts a lightweight race car body with convertible roof, making it a top contender for high rates.
Fuel. This racer is made for high performance — so don't expect fuel costs to offset a raised premium.
Maintenance. The 3-Eleven is a limited production model who's manufacturer is switching to an entirely new line of cars. It may cost more to repair this high-dollar rarity with specialized European parts.
Theft. The Lotus 3-Eleven does score points for nonexistent theft rates. Lotus vehicles in general also have a low chance of theft.
Coverage. Consider luxury car insurance, which includes high liability limits and agreed value coverage, or a race car policy to protect your ride around the track. In addition, uninsured/underinsured motorist, comprehensive and gap insurance add wide protection for the road.
Insurer options. Most insurers cover high-value cars, but not every company insures racers. You might need a specialty policy, which limits your provider choices.
Warranty. All brand new Lotus road cars come with a three-year, 36,000-mile warranty. Race cars may have different conditions, such as a two-year, 20,000-mile warranty. However, using the race car for commercial competition invalidates the warranty — so look at terms carefully.
Does the Lotus 3-Eleven qualify for discounts?
While the 3-Eleven is built for speed, it also comes with several features that add safety and may help you qualify for discounts:
Adjustable shock absorption
Traction control
Antiroll bars
Rear wheel slip prevention
Antilock brakes
Why is insurance so high for the Lotus 3-Eleven?
The 3-Eleven comes with a premium well above the national average. Factors that likely influence that rate:
Convertible top. Without a top, driving this car is considered risky during an accident.
Powerful engine. The 3-Eleven packs over 400 horsepower, which tells insurance companies a story about its need for speed.
High MSRP. With a $129,000-value, even the road version will require more money for repairs — and that's a factor your insurer accounts for in the rate.
Specialized repairs. A specialized race car may need imported parts and tender-loving mechanical care during repairs.
Increased coverage. Expect a higher premium with specialized or add-on coverage. But the higher cost might be worth protecting your investment.
How reliable is the Lotus 3-Eleven?
The Lotus 3-Eleven is a fairly new car with little information about reliability. However, Lotus is known for reliability company-wide and has only seen a few recalls in other models.
Safety. The Lotus 3-Eleven doesn't hold safety ratings with the IIHS or NHTSA. This may be due to consumers choosing other vehicles for everyday use.
Reliability. There's very little information about this car's long-term reliability. However, car enthusiasts rate it highly on and off the track. Major reliability issues are absent from these reviews.
Recalls. This new model doesn't come with any recalls or major complaints. Other Lotus sports cars have been recalled for minor issues like loose oil cooler hose fittings and faulty turn signals.
Bottom line
While the Lotus 3-Eleven might thrill you around the track, it comes with less thrilling insurance rates. However, it's not the most expensive sports car to insure, and the higher cost may be due to specialized and higher coverage.
Find provider options that will best protect your 3-Eleven or learn about rates for another car.
Get the cheapest quotes
Compare car insurance companies near you.
Your information is secure.
Frequently asked questions about the Lotus 3-Eleven
More guides on Finder