Finder is committed to editorial independence. While we receive compensation when you click links to partners, they do not influence our opinions or reviews. Learn how we make money.
Jaguar XJR car insurance rates
What to expect when insuring your Jaguar XJR.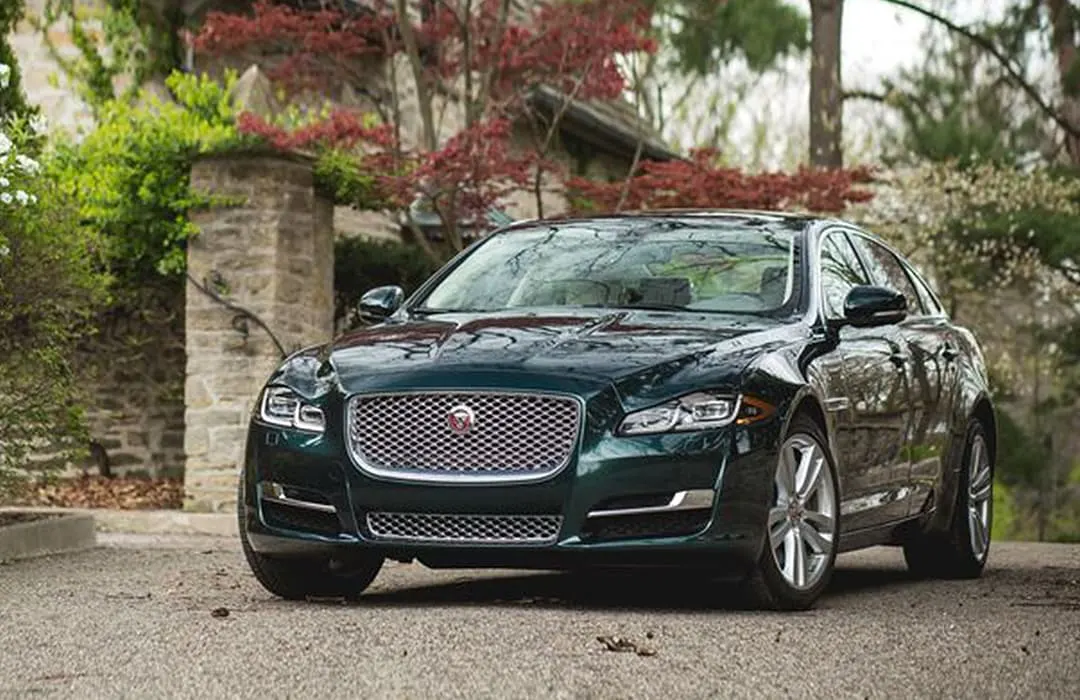 Compare car insurance quotes
Enter your ZIP code below and click Compare to see the cheapest rates in your area.
The XJR has a sedan body, which is by far the cheapest type of vehicle to insure. You could also score extra points on your insurance with its driver assistance and anti-lock braking features.
The average insurance rate for the Jaguar XJR is $110 per month, or $1,320 per year. That rate is over $100 less than the annual national average of $1,426.
Your dedicated agent can help you find the best savings with multiple discounts and rewards programs.
Stack discounts up to 30%
Earn points and rewards with safe driving
Get claims paid through direct deposit
Opt for extras like accident forgiveness, ridesharing or sound system coverage
Compare insurance for your Jaguar XJR
How do I compare insurance for the XJR?
Although the XJR is a luxury car, it's also a sedan — which is the cheapest type of car to insure. Though it may get expensive with repairs, especially if using a Jaguar specialist.
Body type. The XJR is a luxury sedan, which is usually considered less risky to insure than other luxury vehicles like sports cars.
Fuel. This car isn't known for its fuel economy and is rated between 15 to 21 mpg.
Theft. The XJR has a history of theft, a factor that could raise insurance rates.
Maintenance. Maintenance and repairs can be expensive, especially if going to a Jaguar specialist. XJRs in general also need regular servicing to stay in good long-term condition.
Coverage. Because this car has fairly high theft rates, consider adding comprehensive coverage to protect from theft or vandalism, and higher coverage maximums to cover specialized parts needed for repairs. Also, consider luxury car insurance, which often offers agreed value coverage and higher limits.
Warranty. Newer models usually come with a 6-year, 60,000-mile warranty, helping you cover basic repair needs.
Does the Jaguar XJR qualify for discounts?
To get your premium even lower, you could find discounts for the XJR's many safety features.
Anti-theft system
Airbags
Anti-lock brakes
Adaptive cruise control
Blind-spot monitoring
360-degree camera system
Get the cheapest quotes
Compare car insurance companies near you.
Your information is secure.
What factors affect insurance rates for the XJR?
Insurance companies may consider several factors when quoting a rate for your XJR. Those include:
Body type. The XJR's sedan body is likely the cause for its low average insurance rates.
High MSRP. The car's six-figure price tag makes it a more costly car to repair during an accident. This could increase your premium.
More coverage. You may choose luxury car insurance or policy add-ons that will increase your rate.
Powerful engine. This luxury sports car packs more than 500 horsepower in the 2018 model. That fact may make it more tempting to drive at higher speeds, increasing insurance risk.
Specialized repairs. Any Jaguar may need special parts or mechanical service for repairs. This could increase your insurance rate.
Theft. The car has multiple theft reports. However, that history could be related to how long this Jaguar model has existed.
How reliable is the Jaguar XJR?
This car has moderate to poor standards for reliability, based on its mid-range crash test ratings and low reliability ratings. The XJR has also faced various recalls over the years, though newer models tend to be more reliable.
Safety. The IIHS rates Jaguar X-Type models from 2008. According to its data, the car rates Good in moderate overlap front crash tests and Moderate on the sides. However, these models have poor safety restraints.
Reliability. According to US News, the XJ-series in general has a below average reliability rating. However, consumer review sites like Edmunds consistently give the XJ series a 4- or 5-star rating for its power, style and dependability.
Recalls. Older XJR versions have had recalls, including problems with the fuel tank, moonroof glass, parking mechanism, forward drive gear, brake pipe corrosion and airbags. Keep in mind that these recalls were from 2007 and older. Also, the XJR has been in production for decades, making it likely that some versions would need improvement.
Get the cheapest quotes
Compare car insurance companies near you.
Your information is secure.
Bottom line
The Jaguar XJR offers a relatively low insurance rate — for a luxury car — due to its sedan body. You could also save money with standard coverage and discounts for its safety features. However, the vehicle's moderate theft rates could increase your premium in some instances.
Compare car insurance providers for your Jaguar XJR. Still looking for the perfect car? Check out insurance costs for another make or model here.
Frequently asked questions about the XJR
Read more on this topic