Compare car insurance in Idaho
Get the cheapest car insurance in Idaho for 2022
Compare and save on car insurance
Enter your ZIP code to see insurers near you.
Your information is secure.
---
The average cost of car insurance in Idaho is $828.32 a year or $69 per month, according to the National Association of Insurance Commissioners (NAIC). The state's average sits 30% below the nationwide average, which is $1,190 per year.
However, your exact rate may cost more or less based on your driving record, age, car and ZIP code. Also, the NAIC's average cost considers policies with state minimum coverage as well as those with added coverage like higher liability limits. Your rate will vary depending on the coverage you choose.
Idaho car insurance quick facts
Minimum liability requirements
25/50/15
Average annual car insurance cost according to the NAIC
$828.32
At-fault state
In at-fault states, the driver who caused the accident pays for damages.
State minimum car insurance requirements in Idaho
To legally drive in Idaho, you need liability insurance as well as uninsured or underinsured motorist coverage. When shopping for car insurance, you may see the amount of coverage required written as 25/50/15. These amounts are called your coverage limits, showing you how much your insurance will pay for different kinds of damage.
Let's break down what's covered by Idaho's state minimum coverage in detail.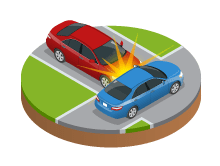 Bodily injury liability
$25,000 for bodily injuries per person
$50,000 for injuries to two or more people per accident
For bodily injuries, Idaho requires you to carry 25/50, which pays up to $25,000 for injuries to one person and $50,000 total if you injure more than one person.
This coverage is important because it helps you pay for someone else's medical bills or pain and suffering if you're at fault in an accident. However, because medical bills can add up quickly, think about raising your bodily injury liability limits for higher protection.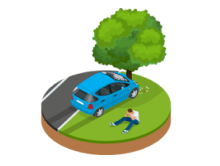 Property damage liability
$15,000 in property damage liability
Idaho requires at least $15,000 to repair or replace any property damage that you cause. It helps with damage to the other driver's car or personal property like a phone, car seats or cargo. You'll see this coverage limit in many states, although it provides low protection for an accident.
Uninsured or underinsured motorist
$25,000 for uninsured motorist bodily injuries per person
$50,000 for uninsured motorist bodily injuries to multiple people
You're also required to purchase uninsured or underinsured motorists coverage. This coverage protects you if you get hit by a driver who doesn't have enough insurance to cover the damage that they caused.
Idaho lets you waive this requirement if you reject buying the coverage in writing, but consider keeping it for the extra protection.
Finder tip: Idaho's state minimum coverage isn't enough
It's true that Idaho's car insurance requirements stays on par with other states. But it may not cover all of the damage that you might cause, especially for moderate or serious car accidents. Try raising the coverage limits and opting for add-ons, based on your budget and driving needs.
Cheapest rates by age in Idaho
USAA runs the cheapest by far for young drivers under age 35. However, if you fall into another camp, check out Progressive which can charge up to $20 less per month for other age groups.
| Age | Allstate | Progressive | Geico | USAA |
| --- | --- | --- | --- | --- |
| 16-24 | $127.64 | $165.62 | $155.84 | $100.23 |
| 25-34 | $92.63 | $109.15 | $96.02 | $80.33 |
| 35-44 | $105.89 | $91.15 | $109.26 | – |
| 45-54 | $88.81 | $73.24 | $94.60 | – |
Cheapest rates by gender in Idaho
Prices are widely different for men versus women in the state. Men may find the best deal from Allstate, while women may want a quote from USAA or Geico. Women could pay as much as $40 per month less than men.
| Company | Allstate | Progressive | Geico | USAA |
| --- | --- | --- | --- | --- |
| Men | $106.64 | $110.66 | $115.52 | $120.61 |
| Women | $105.49 | $102.73 | $99.26 | $80.09 |
Sample rates in Idaho from major car insurance companies
USAA sticks the closest to Idaho's low average cost. However, you might go with Allstate if you can't qualify. With Allstate, you can opt into the Drivewise program to get a discount based on your safety, as long as you're okay with tracking your driving.
| Company | Allstate | Progressive | Geico | USAA |
| --- | --- | --- | --- | --- |
| Rate | $105.87 | $106.25 | $107.39 | $93.59 |
Best car insurance for Idaho
Idaho may have low car insurance costs, but shopping around could still pay off by giving you the most coverage for your dollars.
We recommend starting with these companies they offer wellrounded coverage, high discounts and extra features like local agents or app experience. They also have solid ratings from the Better Business Bureau, J.D. Power, Trustpilot and the National Association of Insurance Commissioners, compared to other companies on the market.
Best value for coverage: Geico
Getting a quote from Geico is worth your time when you're looking for the best deal on car insurance. Geico is known for offering solid value without sacrificing on options like rental reimbursement or rideshare coverage.
Geico also stands out for its online experience. Its app is backed by hundreds of thousands of high customer ratings. It lets you do everything from getting a quote to uploading a photo of your car's damage to staying on top of maintenance. With a few local agents in major Idaho cities, those who like self-service will enjoy Geico the most.
Pros
Known for offering competitive prices
Save up to 25% when insuring multiple vehicles
Nearly 5-star app ratings, unusual for an insurance app
Cons
Online-focused customer service
Few local agents available &mdash
mostly in major cities
No gap coverage
Best customer service: State Farm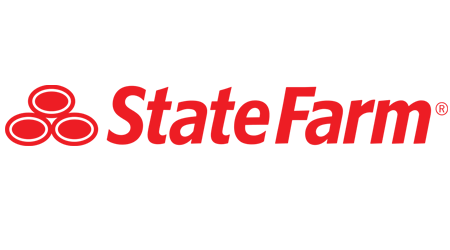 State Farm is known for its customer service for a reason. The company is the largest in the US with over 19,000 independent agents. It consistently ranks high on J.D. Power's auto insurance study year after year.
State Farm gives you a range of coverage to choose from, and its user-friendly website and app make managing the details a cinch. You'll get the biggest bang for your buck if you bundle your policies, insure multiple cars or enroll in its safe driver program, Drive Safe and Save.
Pros
No. 1 largest car insurance company in the US
Personalized service through local agents
100 years of industry experience
Save 20%+ by insuring multiple cars or with multiple policies
Cons
Not always the cheapest rates
Expect upselling from agents
No live chat
| | |
| --- | --- |
| Telematics | Drive Safe and Save |
| Gap insurance | No |
Read Review
Best for low mileage: Allstate Milewise
Allstate Milewise is one of the few pay-per-mile policies available, and it's a solid option if you're looking to save on your car insurance bill for driving less. Milewise charges a flat monthly fee plus a few pennies for every mile you drive.
You could save 20% if you drive 10,000 miles per year or up to 66% if you drive 2,000 miles a year. As the cherry on top, your policy is backed by one of the largest US car insurance companies, so you can trust its claims service.
Pros
Save 20 to 66% if you drive under 10,000 miles / year
Plugin device doesn't use your phone battery
True pay-as-you-go policy, charging your account daily
Trusted brand as the No. 4 largest car insurance company
Cons
Some app features are finicky, according to customers
Must use a plugin device to track driving
Not all vehicles are compatible with the plugin device
Best local company: American Family
This regional company consistently gets high marks for customer satisfaction in J.D. Power's auto insurance study. You can get in touch with a local agent for all your insurance questions, or get a quote and manage your policy online.
You also won't miss out on coverage options like gap insurance that some local companies don't offer. With its long list of available discounts, you're bound to save on your car insurance bill, especially if you're a safe driver or need multiple policies.
Pros
Personalized service through local agents
20%+ discounts for safe driving and bundling policies
Variety of coverage options, including rideshare or gap coverage
Cons
Lengthy application
Website not user-friendly
7 factors that affect car insurance rates in Idaho
Factors are characteristics specific to you that car insurance companies use to set how much you'll pay for car insurance. The less risky each of your factors is the less you pay, the riskier you are the more you'll pay. We'll break down Idahoan's rating factors to keep in mind.
Factor
How it affects your rates

Age

How old you are is a top factor in determining your car insurance rates. With each passing year, you earn more experience on the road. More experience can equal cheaper rates. Teen drivers pay the most, but rates begin to level off around your 20's with drivers over 50 paying the least.

Gender

Idaho takes gender into account when determining your rates. Our analysis of Quadrant data found that men under 18 pay 17% more for car insurance compared to women of the same age. But, between 31 and 45, women see rates 5% higher than men. After 45, rates differ between men and women by only 1%, with women on the higher end.

Location

Where you live affects your rates, including where you park your car. States susceptible to severe weather, high theft rates, high traffic and a high number of uninsured drivers could mean higher rates.

Wildfires and floods are significant concerns in the state, and severe winter weather and sudden thunderstorms can make for dangerous driving conditions. These natural conditions can cause more accidents and drive up insurance rates.

Idaho ranks 20th in the nation for its rate of uninsured drivers according to the Insurance Information Institute. Approximately 13.2% of drivers are uninsured in the state, and higher rates of uninsured drivers increase rates for those who do purchase coverage.

Theft rates in Idaho are the fourth lowest in the US, with a reported 96.7 thefts per 100,000 inhabitants. This compares favorably to the countrywide rate of 246 motor vehicle thefts per 100,000 people

Vehicle and mileage

Your car's make, model and trim directly affect how much you'll pay for car insurance. Things like its cost, safety ratings, the likelihood of theft and sportiness all help insurers determine its cost to insure.

Safer and cheaper vehicles score the lowest rates, with luxury vehicles with higher repair costs resulting in higher premiums.

And, the more you're on the road, the more at-risk you are to get in an accident, which means higher premiums. However, according to the Bureau of Transportation, Missourians drive an average of 23.4 miles per day, that's below the average across the US of 36.1 miles per day.

Credit score

Your credit score is included in your credit-based insurance score which insurers use to help calculate rates. According to the Insurance Information Institute, there is a strong correlation between your insurance score and claims filings. A good credit-based insurance score could mean lower rates.

Idaho drivers have protections under state laws that regulate the use of credit history when issuing car insurance policies. Credit score can't be the only factor used to determine your rates.

Coverage

The more coverage you get and the higher limits you choose, the more protection you'll have and the more you'll pay in monthly premiums. And, if you opt for full coverage car insurance that includes comprehensive and collision, the amount of your deductible weighs into your costs too, higher deductibles mean lower monthly premiums.

Driving Record

The better your driving record, the lower your premium. If you're in an at-fault accident you could see rates increases from 20% to 50%. And DUI's in Missouri can increase your rate by around 43%. These types of violations typically stay on your record for about three years.
What if I need an SR-22 in Idaho?
An SR-22 is a proof of insurance form, showing that you meet Idaho's minimum requirements for car insurance. If you're notified that you need an SR-22, you'll need to file this form with the Idaho DMV. You may be required to file it for one to three years, but the amount of time depends on your violation.
Idaho requires an SR-22 for serious offenses, including DUIs, driving uninsured, hit-and-runs and more. Learn more about filing an SR-22 in Idaho and the fees involved.
Coverage that we recommend in Idaho
Since Idaho's car insurance rates stay low compared to other states, think about the benefits of adding extra coverage. Coverage to consider:
More liability = peace of mind for serious accidents
If you hit another car, you can exhaust Idaho's low liability limits in no time, especially if there's major car damage or injuries. Also, your liability coverage pays for legal fees if someone takes you to court, fees that quickly total thousands of dollars.
You want your liability coverage to pay for all the possibilities so that you're not left paying for these expenses on your own. Talk with your insurance agent or financial adviser about the right liability limits for your situation.
Collision coverage is worth the cost in Idaho
The more you drive, the more chances you have of getting in an accident. However, if you're at fault for that accident, collision coverage is what would pay for your car's repairs or another car. This coverage is optional and costs around $22 per month, according to the NAIC.
Let's say that you cause $2,000 of damage to your car. You'd have to save your $22 monthly premium for over seven years to pay back this accident damage. Rather than saving for years on end, opt for collision coverage if it fits in your budget.
Consider this coverage if . . .
You drive a lot and rely on your car.
Your car loan requires it.
You can't pay for major car repairs on your own.
You don't have the funds to buy another car.
Comprehensive coverage takes on "other-than-collision" damage
Whether you're a regular at Borah Peak or a commuter in Boise, think about buying comprehensive coverage to recover from many types of damage. It's often called "other-than-collision" coverage because it helps with damage outside of collisions, including theft, vandalism, windshield cracks or weather damage. As you trek across the rugged mountains or open land in Idaho, you may have a higher chance of experiencing one of these incidents than in other states.
Consider this coverage if . . .
It's required for your car loan.
You can't pay for major car repairs on your own.
You live in an area known for theft or crime.
You live in a rural part of Idaho with large wildlife.
Your area sees harsh weather.
Opt for Idaho's uninsured or underinsured motorist coverage
For every 100 Idahoans on the road, 13 are driving with no car insurance according to the III. Opting into uninsured or underinsured motorist coverage can help you recover from damage if another driver hits you but doesn't have the proper auto insurance.
Consider this coverage if . . .
You don't have the savings to cover major car repairs.
You don't have health insurance.
Your health insurance has a high deductible or copays.
Top 10 auto insurance companies in USA that serve Idaho
We've pulled the top 10 companies by market share that offer coverage in Idaho, according to S&P Global. Compare top companies by three major rating agencies along with our overall Finder score.
Better Business Bureau (BBB) rating measures how a business interacts with its customers, with the highest rating being A++.
J.D. Power determines customers' overall satisfaction with their car insurer's price, billing, claims and customer support. The higher the J.D. Power score out of 1,000, the better.
NAIC complaint index shows how a company's number of complaints compares to similar companies of its size. Scores lower than 1.00 show the company receives less than the average number of complaints, and scores above 1.00 show more complaints than average.
Finder's score shows you an overall look at the company by taking into account scores from each of these agencies as well as the coverage and discounts each company offers.
Compare Idaho car insurance
Which city has the cheapest car insurance in Idaho?
Of Idaho's largest cities, Twin Falls has the cheapest rates and Nampa has the most expensive car insurance rates. Nampa drivers could face rates 2 times more than Twin Falls drivers.
Car insurance quotes in Boise
| Company | Annual car insurance rate |
| --- | --- |
| Allstate | $1419 |
| American Family | $1234 |
| Farmers | $1280 |
| Metromile | $1005 |
| Progressive | $1340 |
Car insurance quotes in Twin Falls
| Company | Annual car insurance rate |
| --- | --- |
| Allstate | $1509 |
| American Family | $1381 |
| Farmers | $1192 |
| Metromile | $997 |
| Progressive | $1428 |
Car insurance quotes in Meridian
| Company | Annual car insurance rate |
| --- | --- |
| Allstate | $1481 |
| American Family | $1241 |
| Farmers | $1075 |
| Metromile | $1001 |
| Progressive | $1265 |
Car insurance quotes in Nampa
| Company | Annual car insurance rate |
| --- | --- |
| Allstate | $1584 |
| American Family | $1379 |
| Farmers | $1249 |
| Metromile | $1046 |
| Progressive | $1329 |
Car insurance quotes in Post Falls
| Company | Annual car insurance rate |
| --- | --- |
| Allstate | $1343 |
| American Family | $1352 |
| Farmers | $1024 |
| Metromile | $1033 |
| Progressive | $1263 |
Compare car insurance providers in Idaho
Car insurance for high-risk drivers in Idaho
If you're having issues finding affordable coverage or you've been rejected because you're considered a high-risk driver, you can try getting insurance through the Western Association of Automobile Insurance Plans (WAAIP). With WAAIP, you can get affordable coverage through an automatically assigned provider.
In Idaho, the driver at fault pays for damage
Idaho is an at-fault state, which means that the driver who causes the car accident pays for the damage. Your insurance company and legal authorities will determine who's at fault, based on the accident details.
However, Idaho also considers whether both drivers are partially at fault under its modified comparative fault law, according to the legal website Nolo. Under this law, both drivers are assigned a share of fault. Drivers who are less than 50% at fault can get reimbursed for damage caused by other drivers.
For example, if you're 80% at fault for an accident, your insurance will pay 80% of the other driver's damages. However, since you're over 50% at fault, the other driver isn't required to pay for your damages.
Bottom line
Car insurance is both legally required and oftentimes a good decision for your own safety. Research your insurance options to make sure that you're receiving the coverage that you need — and that your state requires.
To learn more about car insurance in general, from the best discounts and rates to the varying laws of the land, check out our comprehensive guide to car insurance.
Frequently asked questions about Idaho car insurance