Finder is committed to editorial independence. While we receive compensation when you click links to partners, they do not influence our opinions or reviews. Learn how we make money.
2020 BMW X3 xDrive 30e car insurance rates
This plug-in hybrid version of the X3 should offer relatively low insurance rates for a luxury electric SUV.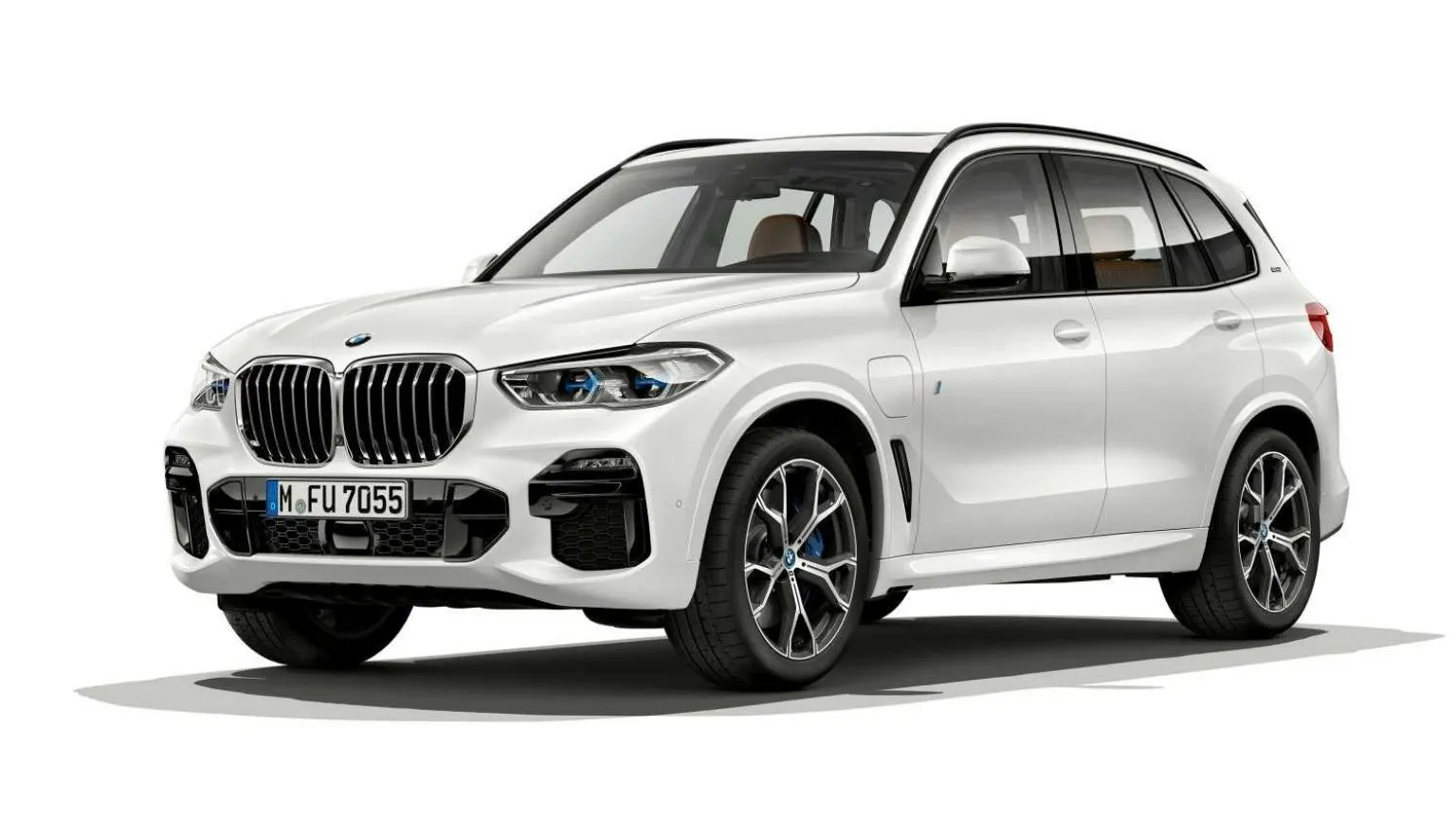 Compare car insurance quotes
Enter your ZIP code below and click Compare to see the cheapest rates in your area.
The BMW X3 xDrive 30e is a luxury plug-in hybrid vehicle set to fulfill the hybrid crossover market gap in BMW's product lineup. It's essentially a hybrid version of the conventional X3, released in 2003 and has been one of BMW's best selling vehicles in the US.
Insurance for the X3 xDrive 30e hybrid is expected to be slightly higher than the X3, mainly due to the electric nature of the vehicle.
You can expect insurance to be around $195 a month for the hybrid, or $2,340 a year. With an expected price of $50,000, this puts its annual insurance cost-to-base car price ratio at 4.7%, which is higher than the national average of 4%. This makes it relatively inexpensive to insure compared to other luxury electrics.
Discover coverage that's broader than competitors, valuable discounts up to 30% off and perks like shrinking deductibles that reward no claims.
Broad coverage, including for custom car parts or ridesharing
Transparent pricing tools that help you buy within budget
Accident forgiveness on small claims or for staying claim-free
Stack a variety of discounts for multiple cars, autopay or homeownership
Compare car insurance for your BMW X3 xDrive 30e
How do I compare insurance for the X3 xDrive 30e?
Hybrids and plug-in hybrids offer the best of both worlds: electric power with zero emissions for city driving and a conventional gasoline engine for more power on the open road. Here are considerations that could affect insurance rates:
Body type. The X3 xDrive 30e is a sport crossover SUV, which is pricier to insure than standard sedans but less than a sports car or full-size SUV. However, it's considered a luxury vehicle, which can make it more expensive to repair.
Fuel. The X3 xDrive 30e is a hybrid gas/electric vehicle with an expected electric range of around 31 miles from its standard 12-kilowatt battery. Its turbocharged 2.0-liter I-4 engine gives it a combined fuel consumption of a whopping 98 mpg.
Theft rates. The BMW X3 series is one of the least stolen vehicles on the market, which helps keep insurance rates low.
Maintenance. Maintenance on the gas version X3 is low in the first few years of ownership, and BMW has a history of making solid electric cars, so expect minimal maintenance costs.
Coverage. With an estimated price tag of around $50,000, you'll likely want full coverage on your vehicle, which includes liability, comprehensive and collision coverage. Also, consider buying uninsured motorist coverage, which pays out if another driver can't cover the costs of an accident.
Warranty. BMW offers warranty options through its Ultimate Car program. The standard warranty includes full service for three years or 36,000 miles, with higher limits available. All options include unlimited roadside assistance while under warranty.
Manufacturer offer. BMW routinely offers discounts and incentives through its dealership network, which include cash back offers and low APR financing.
Does the BMW X3 xDrive 30e qualify for discounts?
The X3 xDrive 30e should qualify for the following vehicle discounts, with higher-end models offering more:
Antilock brake discount
Antitheft discount
Electric vehicle discount
How reliable is the BMW X3 xDrive 30e?
Safety. US News rated the regular 2019 BMW X3 with a 9.7 out of 10 for safety ratings. The Insurance Institute for Highway Safety (IIHS) gives the standard X3 the highest "good" rating on almost all safety categories. BMW's other electric vehicles also receive good safety ratings, so expect the X3 xDrive 30e to receive similar high scores.
Reliability. BMW makes reliable vehicles and has a long line of electric cars that have held up to the demands of the road. The regular X3 has good scores for reliability on the Consumer Reports website, so expect similar strong marks for the X3 xDrive 30e.
Recalls. BMW hasn't faced recalls on other electric models, so the X3 xDrive 30e should be safe from a manufacturer recall.
Bottom line
The BMW X3 xDrive 30e plug-in is the hybrid version of the carmaker's popular X3 series. It offers reasonable insurance rates for a luxury electric crossover, mainly due to BMW's strong manufacturing and low theft rates. You can also look for a company that offers a discount for having an electric vehicle.
Before purchasing insurance on the X3 xDrive 30e, be sure to compare different insurance companies to find one that best suits your needs.
Get the cheapest quotes
Compare car insurance companies near you.
Your information is secure.
Frequently asked questions about the Ford Escape
Read more on this topic