Best SR22 insurance for 2022
The 5 best companies offer cheap rates, payment flexibility and perks beyond filing your SR22.
Find cheap car insurance quotes for SR22
Enter zip to see insurers who file SR22s.
Your information is secure.
---
The best car insurance companies that handle SR-22s go beyond filing a simple form. They also help you find cheap insurance, offer coverage or payment flexibility and reward you for improving your driving.
What are the best SR-22 insurance companies?
Take a look at which companies offer the best features for drivers needing to file an SR-22 form.
Best for wide SR-22 coverage
Progressive offers a wide list of coverage, add-ons and solid perks like accident forgiveness and lowering deductibles. We like that you can access these perks from a traditional car insurance company, while getting all the required SR-22 documentation.
| | |
| --- | --- |
| Telematics | Snapshot |
| Gap insurance | loan/lease coverage |
Get quotes
on Progressive's secure site
Best overall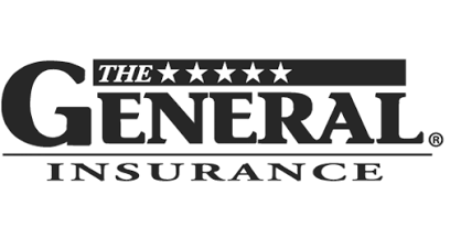 The General provides all the essentials you need to submit your SR-22, while getting ample coverage and not sacrificing on customer service.
This company gets high praise from customer reviews and receives relatively few complaints filed, not always the case with high-risk companies.
Best for the cheapest SR-22 policies
Titan provides the coverage that most drivers need, along with additional options like custom parts, rideshare or high-risk driver coverage. Its free perks like a lowering deductible and accident forgiveness also reward safe driving. And if you have a limited budget, Progressive offers a free tool to help you find what coverage you can buy at the price you can afford.
Best for filing SR-22s quickly
If you're pinched for time with your SR-22 submission, Dairyland can send the proof you need to your state the same day you buy your policy. You also can reach out to a local agent for personal support with your policy or coverage options. For extra convenience, you can pay with cash, credit, debit, an electronic transfer or by mixing these methods if you need payment flexibility.
| | |
| --- | --- |
| Telematics | No |
| Gap insurance | Yes |
Get quotes
on Dairyland's secure site
How do I choose the best SR-22 insurance for me?
You might need to approach finding a company that files SR-22s a bit differently than comparing traditional car insurance. That's because you'll rely more on cheap prices for lower coverage, among other factors to consider for the right policy:
Submits SR-22s in a timely manner. Ask about the company's timeline for filing SR-22 forms, and add any companies with same-day filings to your list of strong options.
Cheap rates and discount opportunities. Search for your potential company's list of discounts, and then tuck away your quoted rate to compare with other companies.
Payment flexibility. You might be facing steep premiums as a high-risk driver that will limit your budget. If so, consider companies that let you change due dates or payment methods as needed.
Extra coverage options. Companies that offer more than the basic coverage or perks are worth noting since extras aren't common for SR-22 insurance.
One-on-one support. A local agent can help you identify the right coverage for you and find extra savings that you might qualify for.
What SR-22 coverage should I look for?
To submit your SR-22 proof of insurance, you'll need at least the minimum car insurance required by your state. Typically, the minimum coverage required is liability, but some states add a few more coverage types too.
Bodily injury liability is required with a minimum coverage level, like $25,000 for injuries for each person and $50,000 maximum for all accident injuries
Property damage liability is required for damage to someone's car or property that you cause, with a minimum limit like $25,000
Personal injury protection is sometimes required to pay for your medical injuries, lost income and even childcare or housekeeping services
Uninsured or underinsured motorist is sometimes required to protect you if a driver hits your car or injures you without enough insurance coverage to pay for the damage
Telematics or pay-as-you-go policies use a device installed in your car or an app to track your driving habits or mileage. You can get discounts for low mileage or safe driving, and you can qualify for this policy even as a high-risk driver
What additional coverage options do I have?
Once you've covered the basics, you can look at your budget and coverage needs to see if you can add optional coverage. Common coverage add-ons:
Collision helps you pay for your car's repairs since your liability coverage won't pay for this if you cause the accident.
Comprehensive pays for your car's repairs if someone steals your car or it gets damaged in a storm, fire or similar situation.
Gap coverage pays off your car loan if your car is totaled and needs to be replaced after an accident.
Find the best SR-22 insurance policies
Bottom line
While needing an SR-22 might not be your ideal scenario, you can find solid options from the best car insurance companies that insure high-risk drivers.