Finder is committed to editorial independence. While we receive compensation when you click links to partners, they do not influence our opinions or reviews. Learn how we make money.
Who has better benefits than USAA car insurance?
USAA offers a well-balanced package, but other providers stand out in key areas.
USAA has a longstanding reputation for its customer service and low rates, and it works a lot like a AAA membership for the military. Most competitors don't include the exact member offerings that USAA does. However, you have other choices if you're looking for solid coverage and cheaper rates or want to compare military benefits.
Pros
Member benefits. Discounts and member benefits for insurance, banking and investing and active military support for overseas car purchases.
Dividend policies. Get an annual check or policy rebate for that year's profits.
Flexible payments. Adjust payment to fit your military pay schedule.
Steep discounts. Find savings for low mileage, accident forgiveness and storing your car on base. Plus, reduce your premium up to 60% for a storage policy while on active duty.
Cons
Military-affiliated drivers only. Coverage made for the military and their families only.
Online claims focus. You can't file a claim by phone, a personal touch that many customers prefer. However, there is a general support number.
Doesn't cover other vehicles directly. What about your motorcycle or RV? You might have to use third-party coverage to bundle with your USAA policy.
Other car insurance similar to USAA
Geico
Optional
Roadside assistance
Comparable to USAA, this company offers government-minded service with military benefits like a dedicated customer service team. However, Geico covers drivers outside of the military, and has steep discount opportunities that could lead to a premium lower than USAA.
Discounted rates. Geico offers discount opportunities like bundling with home coverage, safety equipment and a good driver discount.
Diverse customer base. The company caters to a variety of customers including federal employees and high-risk drivers.
Military benefits. Geico offers exclusive military benefits, including 24/7 customer service, worldwide coverage and military discounts.
Flexible payments. The company lets you choose your payment schedule from one to six installments. Military members also have a military pay plan available.
Online claims focus. The company encourages customers to use its online customer service and claims primarily. However, it offers a convenient app.
Low customer reviews. Negative reviews on Trustpilot and the Better Business Bureau, complain about the company's claims process and settlements.
Limited in-person locations. Geico has physical offices in several locations. But you might not get the facetime you're looking for if you don't live within a reasonable distance.
| | |
| --- | --- |
| States served | All 50 states |
| Roadside assistance | Optional |
| Pay schedule | 12 months, 6 months, custom |
| Claims methods | Online, Phone, Agent |
| New car protection | Yes |
| Accident forgiveness | Yes |
Like USAA, this company stands out for competitive rates. However, you might find its payment options stingy and hidden billing fees unhelpful.: Esurance
Included Free
Roadside assistance
Low rates. Customers enjoy the company's competitive costs for standard and optional coverage like rental car and customized parts coverage.
Helpful website and online tools. Esurance provides you with quick online quotes and helpful resources for understanding coverage and lowering your premium.
No cancellation fees for military. The company helps its military customers by waiving fees and staying flexible with policy cancellations and reinstatement for active military.
Other possible hidden fees. Customers complain about charges for check payments and billing statements.
No local agents. The company keeps business dealings online or by phone — a deal-breaker for those wanting a personal experience.
Automatic payments. Setting up automatic payments might conflict with your payment schedule.
Negative customer reviews. Over 300 customer complaints on the Better Business Bureau website, include negative reviews about premium increases, billing problems and customer service. However, many drivers tend to only leave reviews after a negative experience.
| | |
| --- | --- |
| States served | Alabama, Arizona, Arkansas, California, Colorado, Connecticut, Florida, Georgia, Idaho, Illinois, Indiana, Iowa, Kansas, Kentucky, Louisiana, Maine, Maryland, Massachusetts, Michigan, Minnesota, Mississippi, Missouri, Nebraska, Nevada, New Jersey, New Mexico, New York, North Carolina, North Dakota, Ohio, Oklahoma, Oregon, Pennsylvania, Rhode Island, South Carolina, South Dakota, Tennessee, Texas, Utah, Virginia, Washington, West Virginia, Wisconsin |
| Roadside assistance | Included free |
| Pay schedule | 12 months, monthly |
| Claims methods | Online, Phone, In-person |
| New car protection | Yes |
| Accident forgiveness | No |
Progressive
Optional
Roadside assistance
Similar to USAA, this top national provider is a transparent company that helps you purchase only the coverage you need at a price that matches your budget. However, it doesn't offer the military benefits that USAA advertises.
Negative feedback. Although the company closes out its complaints, Progressive has over 2,000 complaints filed with the Better Business Bureau.
Standard six-month terms. The company keeps a six-month standard policy term, which could mean rate increases sooner than longer-term policies. However, this short term could help active military members on the verge of deployment.
No military benefits. The company doesn't advertise any military discounts or benefits, although it might work to meet these honored customers' needs on a case-by-case basis.
Many points of contact. Contact the company with your questions or account needs by phone, mail or online via your account, chat, email, social media or app.
Insightful rate tools. Stay inside your budget by using the company's coverage and comparison tools. These tools let you find the coverage you need at your named price and compare rates with competitors.
Accident forgiveness. Get small claims or your first major accident waived.
Top national insurer. Progressive is a top insurance name with decades of underwriting experience.
| | |
| --- | --- |
| States served | All 50 states |
| Roadside assistance | Optional |
| Pay schedule | 12 months, 6 months |
| Claims methods | online, phone |
| New car protection | Yes |
| Accident forgiveness | Yes |
Compare car insurance providers
Who has cheaper insurance than USAA?
These top companies compete with USAA in value for coverage, and a few may be cheaper depending on your area, age or driving record.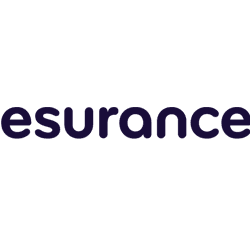 Cheaper across many age groups.
In our comparison, Esurance beat USAA in California and New York across all age groups. But this provider might not bring the lowest rates by age in other states like Texas or Georgia.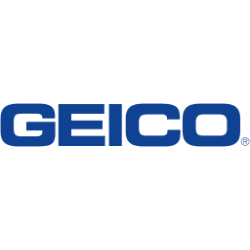 Cheapest for specific geographic areas.
Many customers tout this provider's cheap rates above all other providers. We found that Geico had lower rates than USAA especially for New York drivers.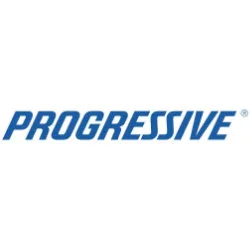 Possibility in high-density areas.
This top provider had the lowest cost in New York compared to other providers listed here. So it might be a strong option for highly populated areas or states with high average premiums. On the downside, there's no military discount for extra savings.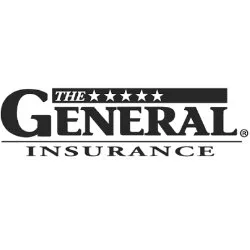 On par with Progressive, plus a military discount.
Rates here mirrored Progressive's low rates for highly populated areas, but it also includes a military discount and is bent toward high-risk drivers.
How we compared rates.
We compared rates from several USAA competitors using quotes from similar driver profiles. Profile details included:
Single
Good credit
Sedan
State minimum insurance
Currently insured
Driver ages 18, 25, 35, 45, and 56
Men and women
Which providers have military benefits like USAA?
USAA beats many competitors with military benefits because of its wide range of products and membership savings. But Geico and Esurance caters to the military crowd with several benefits also:
Geico
24/7 military-dedicated customer service
Custom insurance card
Military pay plan
Worldwide coverage
Military discount up to 15%
Emergency deployment discount up to 25%
Esurance
No cancellation fees
Simple policy reinstatement with proof of deployment
No reinstatement surcharges
Help finding a new policy if you move outside Esurance service areas
Providers with military discounts
A handful of insurers also extend a thank you with a discount for military service:
Arbella
Electric Auto
Geico
Liberty Mutual
Progressive
Titan
The General
Which providers have flexible payments like USAA?
| Company | Payment options |
| --- | --- |
| Ameriprise | 6-month or customized |
| Arbella | Annual or customized |
| Auto-Owners | Annual or customized |
| Cameron | Annual or customized |
| Chubb | Annual or customized |
| Country Financial | 6-month, annual or customized |
| Farmers | Monthly or customized plans |
| Geico | 1 to 6 installments, annual or customized |
| Michigan Farm Bureau | Monthly, 3-month, 6-month or annual |
| National General | 6-month, annual or customized |
| Safeco | Monthly or customized |
Bottom line
You might not find an exact match to USAA for insurance products, banking and investing products. However, you can compare other car insurance providers to find the flexibility, low rates and military benefits you're looking for.
Read more on this topic