Finder is committed to editorial independence. While we receive compensation when you click links to partners, they do not influence our opinions or reviews. Learn how we make money.
Alfa Romeo GTV car insurance rates
The iconic model is back with no surprises on its fair-priced luxury insurance premium.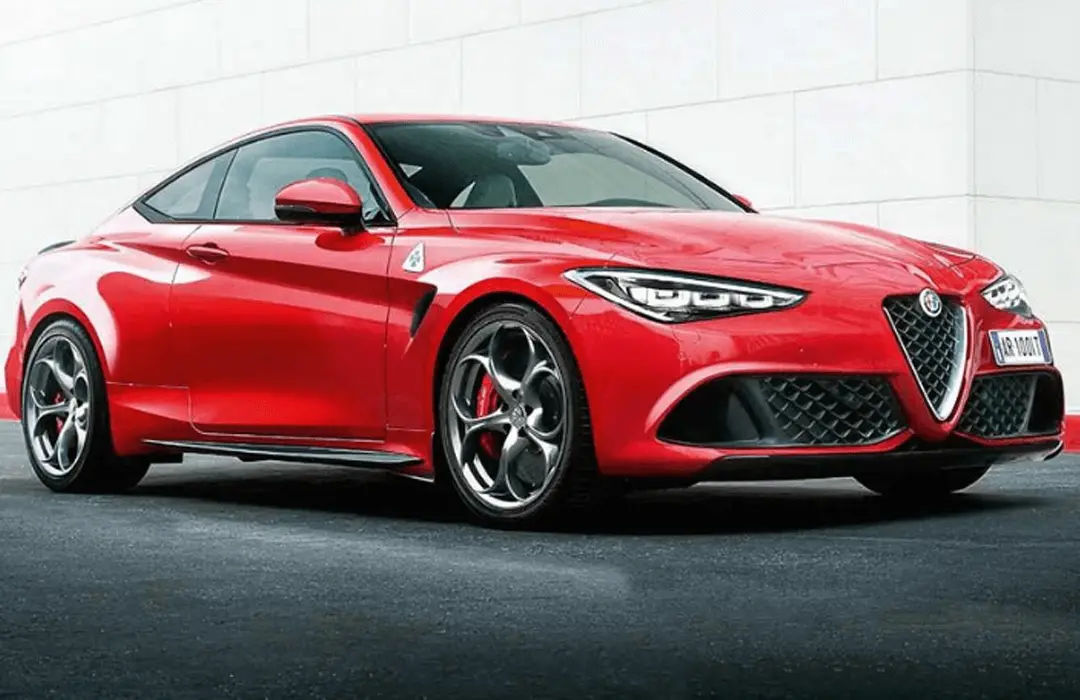 Compare car insurance quotes
Enter your ZIP code below and click Compare to see the cheapest rates in your area.
Because the revived GTV is expected to spin off the Alfa Romeo Giulia, it should get insurance rates in line with the Giulia and other luxury cars. If so, you'll see the Giulia's $197 a month or $2,364 a year, over $1,000 above the national average. With an estimated base price of $50,000, the annual insurance cost-to-base car price ratio would be 4.7%, just above the national average of 4%.
Compare car insurance for your Alfa Romeo GTV
How do I compare insurance for the GTV?
A luxury ride combined with a sports car frame will likely lead you to higher insurance costs than a standard car. Here's how this car could spike your premium:
Body type. The GTV will give its grand entrance as a sport coupe, which has a history of high insurance rates.
Fuel. Alfa Romeo hasn't released these details yet, but the comparable Giulia gets 27 mpg combined for the base model.
Theft rates. The 1980s GTV6 models had a handful of thefts, but the upcoming version should have more preventative safety features. Low thefts keep insurance rates lower than more popular sports cars.
Maintenance. Alfa Romeo owners haven't reported many common problems, but this Italian model may need imported parts and specialized mechanics for the best servicing, making repairs more costly.
Coverage. Think about a luxury policy since you'll get agreed value and higher policy limits to protect your high-ticket ride. But with more coverage comes higher rates.
Insurer options. Luxury car insurance carriers are limited, but providers like Chubb can help you find the best deal.
Warranty. A standard Alfa Romeo warranty covers four years or 50,000 miles, plus roadside assistance up to four years, sometimes five for certain cars.
Does the Alfa Romeo GTV qualify for discounts?
Yes, the GTV is likely to have discountable features similar to the popular Giulia:
Antitheft
Antilock brakes
Airbags
Driver assistance
Seatbelt pretensioners
Electronic stability
Why is insurance so expensive for the GTV?
A luxury sport coupe has high premiums because of its body type, high engine power and top speeds. The base model will keep 280 horsepower, while the top-tiered Quadrifoglio model may hit 600 for short spurts, power that could lead to risky driving.
How reliable is the Alfa Romeo GTV?
Since Alfa Romeo hasn't released much information on the GTV yet, we compared the safety profile of the similar Giulia sedan. Expect the GTV to have similar safety ratings.
Safety. The 2019 Giulia has high marks for crash test safety by the Insurance Institute for Highway Safety. But some trims may have poor headlight visibility.
Reliability. The sedan has an above-average reliability of 3.5 out of 5 stars with J.D. Power, so you might expect the same for the GTV.
Recalls. The Giulia had multiple recalls for engine misfiring and brake fluid leaks in 2017 and 2018, but not much since.
Bottom line
Many details about the Alfa Romeo GTV haven't been released but you can reasonably expect high safety and reliability. However, the luxury car is a high-powered sporty model, lending the way to high insurance costs.
Get quotes from several insurers for the best coverage possible. Or find out insurance costs for another model.
Get the cheapest quotes
Compare car insurance companies near you.
Your information is secure.
Frequently asked questions about the Alfa Romeo GTV
Read more on this topic