Finder is committed to editorial independence. While we receive compensation when you click links to partners, they do not influence our opinions or reviews. Learn how we make money.
Compare Alabama SR-22 insurance
Get cheap SR-22 insurance in Alabama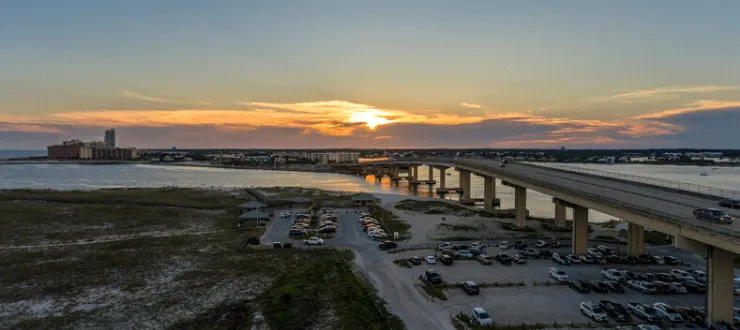 If you've run into trouble recently on the road in Alabama, you could be ordered to file an SR-22, also called financial responsibility insurance. After you're marked as a high-risk driver, Alabama requires an SR-22 to prove that you're covered by the state's minimum car insurance requirements.
How much does an SR-22 cost in Alabama?
The cost of filing an SR-22 depends on your insurance provider. Most fees range from $15 to $50.
Increased insurance rates will likely be your biggest cost. SR-22 coverage is required for high-risk drivers, and insurance companies typically charge more to cover that risk.
If you've received a DUI or were caught driving without insurance, you'll pay more for coverage. Talk with your provider and ask how much more you can expect to pay.
How do I file for an SR-22 in Alabama?
Most car insurance providers are willing to file an SR-22 on your behalf for a fee.
Call your current insurance company or find a provider licensed in Alabama.
Purchase a policy that covers the state's liability coverage and request an SR-22.
Confirm with Alabama's Department of Safety that it's received your SR-22.
Your policy must cover Alabama's state minimum liability coverage.
$25,000 bodily injury per person
$50,000 bodily injury total per accident
$25,000 property damage total per accident
When your license requires an SR-22, you can't legally drive until it's validated. If you've not been notified of its acceptance within a week of filing, reach out to your insurance company to confirm you're legal before hitting the road.
Compare Alabama SR-22 car insurance
Find the best rates from insurance providers in Alabama. Learn more about state minimums and other requirements in the comprehensive guide to Alabama car insurance.
How long will I need an SR-22 in Alabama?
It depends on your violation. Alabama requires an SR-22 for a minimum of three years — usually for driving without insurance. When you're convicted of a DUI, you could need to file an SR-22 for up to five years. The state can choose to reduce your requirement to 36 months if you keep your record clean and your insurance is up to date for the first 3 years.
What happens if I let my SR-22 lapse?
If you fail to pay on your policy, the state will revoke your SR-22. Your insurance company is forced to file an SR-26 with the DMV, and your license is suspended until a new SR-22 is filed.
Don't make a complicated situation worse by missing payments or not renewing your insurance policy. Failing to pay your insurance or renew your SR-22 coverage could reset the clock on your filing period and put you right back to square one.
What happens when I don't need SR-22 insurance anymore?
Be doubly sure that your SR-22 is fully finished with the DMV before you drop your SR-22 insurance. You'll need to contact your insurance company after you've confirmed that you no longer need SR-22 coverage, and from there you can move back to the regular market.
Do I need SR-22 insurance in Alabama?
Your state DMV will let you know if you need to file an SR-22. In Alabama, you're required to file an SR-22 if:
Your driver's license is suspended or revoked.
You're caught driving without insurance or are unable to show proof of insurance to authorities.
You're found guilty of a DUI, DWI or reckless driving.
What if I don't have a car or license?
Yes, if you want to drive. An SR-22 covers you — not your car. Whether you own a car or not, you're required to file an SR-22 to reinstate your license.
You may be able to purchase a non-owner policy and file a non-owner SR-22 if you don't own a car. Ask your insurance company what's best for your situation.
What if I'm from another state?
Driving in another state doesn't absolve you of your SR-22 requirements. You also won't be able to switch to an Alabama state driver's license while under an SR-22 mandate from another state. If you're unsure if your SR-22 insurance meets Alabama standards, you should contact your local DMV.
Get instant SR-22 quotes online
Compare SR-22 car insurance from companies near you.
Your information is secure.
Need help? Call (877) 959-5072 toll-free to speak to an SR-22 specialist.
Bottom line
After losing your license, being convicted of a DUI or getting caught without insurance, you can file for SR-22 coverage to get back on the road. You'll need to prove to the state of Alabama that you're covered by the state's minimum car insurance requirements for three to five years.
Once you're no longer required to have SR-22 insurance, you might see your car insurance premiums go up, but it's worth it to know your driving record is getting back on the right track. Even after an SR-22, you're not without options for car insurance coverage. Compare car insurance providers to get an idea of which providers have the best options for your situation.
More guides on finder