Finder is committed to editorial independence. While we receive compensation when you click links to partners, they do not influence our opinions or reviews. Learn how we make money.
How to avoid car insurance scams
Know the red flags to avoid losing money.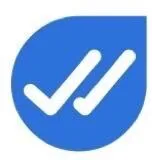 This article was fact-checked and reviewed by Andrew Flueckiger, a licensed insurance agent and Certified Insurance Counselor. Content has been updated for 2020.
No one likes to think they'd fall for a car insurance scam. But with fraudulent drivers, agents, mechanics and insurance companies, there are a number of potential pitfalls that could crop up. With a little know-how about common fraud situations and warning signs, you can avoid becoming the next target.
Common car insurance scams and how to avoid them
Most people want you to stay safe on the road. However, some may try to use accident situations to get insurance payouts instead. Or worse, insurers may resort to shady tactics to get your business and then not pay out your claims.
Watch out for these eight common insurance scams.
Staged accidents
How it works. Drivers will set up an accident either alone or with another person. Common staged accidents might include rear-end collisions, parking lot accidents, left turn yield collisions or a friendly wave indicating safety to pull out onto a street. Staged accidents are common in no-fault states like Michigan because your own insurance pays for your damages regardless of fault, making it easy for scammers to get a quick settlement from their own insurer.
How to avoid it. Practice defensive driving while on the road, ensuring for yourself that traffic conditions are safe. When the accident can't be avoided, submit a detailed claim as soon as you can, and get an official accident report by calling the police at the scene of the accident or within a few days afterwards. Most companies also advise drivers not to admit fault at the scene of an accident.
Additional staged damage
How it works. Drivers who staged an accident or who simply want extra insurance payout may inflict additional damage to their own vehicle.
How to avoid it. Take pictures of both cars and write a detailed description of accident damage as soon as emergencies have been taken care of. In addition, fill out an accident report right away so you can include details as clearly as possible.
Must read: Can a police report after an accident help prevent scams?
Calling the police after a car accident could help you fight claim fraud. The police will show up to verify that everyone is safe and to document what happened. The police report can provide very valuable information for the handling and payout of the claim, in addition to helping prevent fraud by having a neutral party on the scene.
Excessive mechanic repairs
How it works. Shady mechanics may add unnecessary repairs to your estimate or use imperfect replacement parts. You may require additional repairs shortly after, padding the repair shop's pockets with extra money from customers and insurance companies.
How to avoid it. Choose repair shops recommended by your insurer when possible, since these shops likely undergo verification and scrutiny from the insurer. On your insurer's recommended repair shop, narrow down repair shops that have high customer ratings or are recommended by trusted friends and family members.
Roadside service mechanics or tow trucks
How it works. You may get approached by a tow truck or mechanic who claims you need your glass or bumper repaired. In either situation, the service may charge you a higher price than normal or submit an excessive repair claim to your insurance company. You might also get approached by a tow truck driver when you're parked on the side of the road.
How to avoid it. Although using a tow truck or mechanic that was already passing your car may be convenient, avoid scams by calling for a service yourself. Avoid handing insurance information to strangers, especially when it's not related to an accident.
Unnecessary medical claims
How it works. Scammers coordinate with medical practitioners who are in on the scam to make false or exaggerated medical claims. They may forge bills, charge for unneeded procedures or even sue for extra pain and suffering.
How to avoid it. It's difficult to prevent this kind of scam, other than following some of the tactics above. Collect as much information as you can at the scene of the accident and work with your insurer to provide any and all evidence needed if you have to defend your case.
Bait-and-switch insurance rates
How it works. Some insurance companies offer low introductory rates or one-time discounts that expire with your next policy renewal. You may also find that the company offsets this low rate with lower coverage, higher deductibles or exclusions.
How to avoid it. Compare coverage across multiple insurers and choose the one that's highly rated for customer service and claims. Read all policy information before signing any documents, including fine print. Look for language like "first month" or "introductory offer" when comparing quotes.
Independent agent payment theft
How it works. Most agents are trustworthy, but some have gone so far as to pocket insurance payments personally without setting up an actual policy. When you need to make a claim, you'll find no insurance to back you up.
How to avoid it. Don't sign up for insurance from someone who calls you. Instead, call the agent's office directly to avoid number spoofing. After setting up the policy with an agent, verify your insurance with the company. Often, the company sends you proof of insurance online or through the mail. Not receiving this proof may indicate agent theft.
Extra agent commission
How it works. Some underhanded agents will slip in extra coverage on your policy without your knowledge. This provides them with a larger commission but could cost you hundreds extra per year for coverage you might not need.
How to avoid it. Verify your policy and specific coverage purchased through the insurance company directly. Many companies offer online account management.
Getting sold more coverage than you need
How it works. Some scammy companies or agents convince you to buy more car insurance than you need. This scam is subtle because it's disguised as helpful car insurance coverage. A clear example is a company selling you roadside assistance despite your warranty including roadside service.
How to avoid it. Stay cautious anytime you feel an insurance rep pushing you to buy coverage you didn't ask for. The salesperson should let you sleep on the decision, so walk away and consider your options. Also, be wary if the rep wants you to sign papers without checking them over.
When extra coverage is required. Your lender might require you to buy collision, comprehensive or gap coverage when taking out a car loan. However, you don't need to buy insurance from the lender, which may cost more and come with more exclusions. Instead, you can compare options yourself to find the best one. Also, you're never required to buy credit or payment protection insurance to get a loan.
How to get your money back. If you have been sold extra coverage you didn't want, you can try to get a refund from the car insurance company. However, you may not get a full refund if you filed a claim with that coverage. If the company won't issue a full refund for previous policy terms and you feel you deserve it, you can file a complaint with the National Association of Insurance Commissioners (NAIC). Otherwise, follow the instructions below for dealing with scams.
Extended car warranties
How it works. Used car dealers and individual insurance companies sell extended warranties that continue after your car's manufacturer warranty ends. It's often posed as a helpful product for less reliable or older models. However, many drivers won't benefit from it since many common repairs don't cost more than the deductible. Also, some types of damage aren't covered at all. Whether you buy an extended warranty or not, expect multiple calls from warranty companies pushing you to keep extending your coverage.
How to avoid it. You can decline the warranty when buying your used car or when receiving a call close to your manufacturer warranty's expiration. You can pay attention to a used car's reliability ratings, so you know what to expect in terms of repairs. Decline picking up suspected incoming spam telemarketers or robocalls, and report spam numbers if you do pick up.
Must read: What about car loan scams?
You can face similar scams when buying a car or refinancing a car loan. The biggest underhanded tactic to look out for is a bait-and-switch scam, where you'll be promised one rate or amount and end up paying a different price.
Get the cheapest quotes
Compare car insurance companies near you.
Your information is secure.
Signs of a car insurance scam
You could experience an insurance scam at any time, but you may spot a few subtle signs that can help warn you away:
Lack of transparency. A shady agent or mechanic may avoid specific answers to your questions or forgo mentioning important information. They may dodge your questions if you ask for information like their business address or manager's phone.
Asking for sensitive information. A scammer may approach you in person or by phone, asking for your policy number or other identifying information. To be safe, call a company if you need help with a claim.
Lack of documentation. The person may not offer you official paperwork, receipts or proof of your policy or claim.
Urgency or unusual requests. Requirements might seem strict, urgent or out of the ordinary, like paying in cash or hurrying you through signing documents. They may claim to have a limited time offer that expires when you hang up the phone, or say things like "I'm doing you a favor."
Reckless driving. A tough one to spot, drivers looking for an insurance payout may not drive safely on the road in general. Consider changing lanes, slowing down or taking a different route to avoid drivers who ride your bumper, swerve or change lanes quickly.
High target driver. Scammers tend to hit people who can get them paid quickly and without a fuss. They tend to target women, seniors and wealthy drivers. Be on alert for a scam if you might be a tempting mark for thieves.
Must read: Can a dashcam help prevent scams?
While not usually required to get car insurance, a dash cam can prove your innocence by recording video of the situation directly from your dashboard. Benefits of a dashcam include:
Deterring staged accidents. Scammers don't want their staged accidents or erratic behavior to get caught on camera.
Proving the events of an accident. A video of an accident offers undeniable proof of what happened.
Stopping the thief. If you fell for a scam and the scammer gets away, dashcam footage might be useful for the police to catch the scammer or to use as evidence.
What to do if you fall for a scam
Many people fall for car insurance scams, and those running the scam know how to make the offer sound legitimate or trap you into an accident. If you discover that you encountered a scam, you can take a few steps to soften the consequences.
Report the fraud. File a report with both the National Insurance Crime Bureau (NICB) and your local police so recurring issues get dealt with.
Contact your insurance. This lets your insurer know to look deeper into any received claims and prevent unnecessary payouts.
Contact other companies. You may need to freeze financial accounts or safeguard other personal information you accidentally gave out if you're at risk for identity theft.
Change your passwords. Prevent access to information the scammer can retrieve online with strong, unique passwords.
How to report a car insurance scam
The National Insurance Crime Bureau. You can choose to provide an anonymous tip or allow the NICB to contact you for further information. If you give your information, you may be named as the tip's insurer in court documents. Contact the NCIB by:
Text "Fraud" to 847411 along with details about the fraud.
Call 800-835-6422, Monday through Friday from 7 a.m. to 7 p.m. CT.
Report fraud on the NICB website.
Insurer. To report a scam with your insurance company:
Go to the company's claims webpage or call your local agent.
On the claims page, look for information about reporting fraud.
Use the phone number, email or online form provided to fill in details of the scam.
An insurance agent may contact you for more details or to let you know the results of the company's investigation.
Local police. To inform your local law enforcement about the scam:
Call the nonemergency line or visit your local precinct to start a report about the scam.
If you live in a major city, you may have access to online fraud reporting. Check on an official city or state website, or search online for the correct web address.
Write or tell the police as many important details about the scam as possible.
Police may contact you for more details if looking for new leads, unless you file the tip anonymously.
What details should I include in the report?
When reporting fraud, include as many details as you can remember about the person and fraudulent situation. Details you may include:
Physical description, including voice characteristics for phone scams
Identifying information, such as name, address or insurance policy number
Vehicle description or license plate number
Events as they occurred
Reason you suspect fraud
How to find a legit insurer
Many insurance companies and agents work with your best interest in mind. Consider several signs that they're keeping things above board.
Stick to your needs. The representative should aim to fulfill your needs, rather than offering options you're not looking for. The person may even provide information that lowers unneeded coverage or otherwise saves you money.
Direct answers. A standup insurance agent will provide direct and detailed answers to tough questions about pricing, policies, claims and contact info.
Availability online. You can look for the insurer's online presence through a website, online contact forms, email or social media. Beware of any company you can't find listed online or that has unusual contact information, such as an unfamiliar or nonbusiness email account.
Licensed company. Check that the insurance company or agent is licensed by finding your state's insurance regulator via the National Association of Insurance Commissioners website. Then, look for an online directory or call the regulator about the insurer you're dealing with.
Business ratings. Research the company's business ratings with the BBB and financial strength with AM Best as well as customer reviews.
Proof of insurance. Before applying, understand how the insurer sends out proof of your policy. If by mail, you should receive it within 30 to 45 days after starting the policy. You may also receive a copy via email, online account or mobile app.
Compare legit car insurance companies
Bottom line
Insurance scams can happen to anyone at any time, and you may not be able to avoid the situation. However, you can keep your eye out for warning signs, such as unusual policy requirements or a stranger asking for sensitive information.
Rest assured that you can find legitimate insurance companies that actively fight against fraud.
Common questions about car insurance scams