Pay for car insurance in Bitcoin: Here's how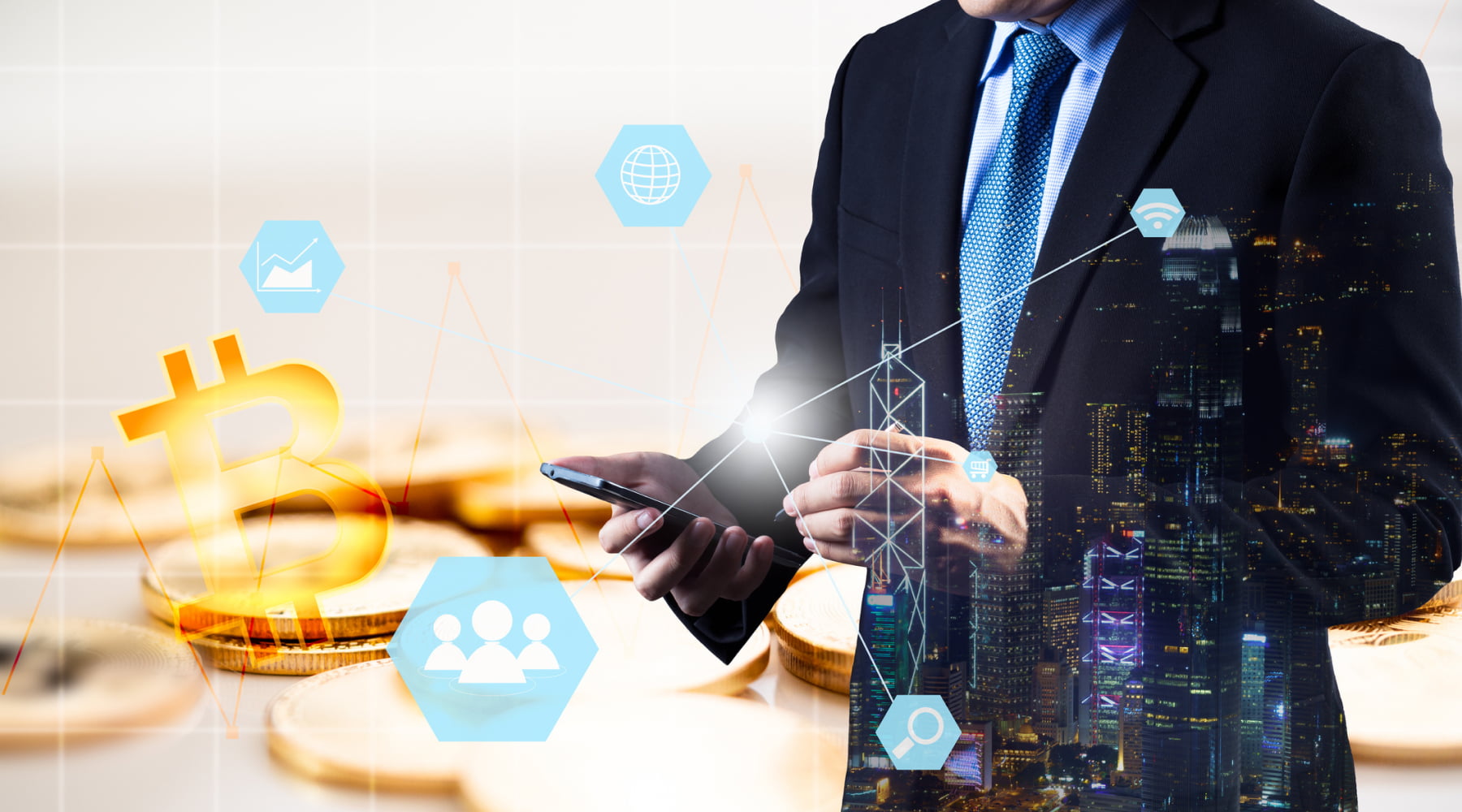 Learn to make payments using crypto, and which car insurance companies accept it.
Investing in cryptocurrencies like Bitcoin is all the rage in 2021, but learning to pay bills like car insurance with it could make crypto a mainstream payment option. The challenge is that most car insurers don't accept Bitcoin directly — except a few local companies that are getting ahead of the trend.
Small, local car insurance companies are your best bet when looking for insurers that accept Bitcoin directly. You may need to call or email the company to ask whether it supports cryptocurrency payments.
A few local car insurers that we found:
INGUARD — Announced that it accepted Bitcoin in 2013, offers insurance in all 50 states
Premier Shield Insurance — offers car insurance in Connecticut, Maine, Massachusetts, New Hampshire and Rhode Island
Simi Valley Insurance in California
4 steps to pay for car insurance in Bitcoin
If your insurance company does accept Bitcoin, make payments through a crypto bill pay service.
Find a bill pay service. Services like Coinsfer exchange your Bitcoin for US dollars and then pay your bill for you. They can pay one-time or recurring bills.
Enter your payment details. Give your insurance company's account, email or payment URL. Offer any other details that the service asks about your transaction.
Choose to pay with Bitcoin or your preferred cryptocurrency.
Review and submit your transaction. You can check your payment status with your insurer to make sure the transaction went through.
Bitcoin payments can't be reversed
Once you transfer Bitcoin to pay bills or to a crypto debit or credit card, you can't reverse the payment. Make sure to confirm all your information before making the transaction, including the account details.
Paying with a crypto debit or credit card
What if you're one of the many who hold car insurance with a major company like Progressive that doesn't accept Bitcoin? Follow these steps to pay your premium through a crypto debit or credit card.
1. Find a crypto wallet.
Companies like Wirex and Bitpay help you hold Bitcoin and other cryptocurrencies as well as use them in the non-digital world.
These come with digital wallets that usually store multiple types of crypto, and some offer debit or credit cards supported by Visa or Mastercard.
For car insurance premiums, look for these main features in a crypto wallet:
Exchanges crypto to US dollars — After storing your crypto, you'll need your wallet to exchange the Bitcoin to US dollars, typically done when you transfer the Bitcoin to a card.
Provides a debit or credit card to pay for your car insurance
2. Fund your account.
To fund a wallet with crypto, you can either:
Send crypto to your wallet's public address, which is similar to a bank account number
Buy crypto from the company that offers your crypto wallet
Add funds through your fiat credit or debit card, if your wallet supports traditional currencies
3. Transfer funds to a card.
You'll need to transfer the amount from your wallet to your card. Though many wallets let you pay stores directly or buy gift cards, most car insurers don't accept Bitcoin or offer gift cards.
Since these cards typically are supported by Visa or Mastercard, you can use the money anywhere that card is accepted.
4. Pay your car insurance premium.
You simply use the number on your crypto debit or credit card as you normally would to make a payment.
As a reward, most car insurance companies offer discounts between 5% to 10% for paying your entire premium upfront or setting up autopay.
Image: Getty