Finder is committed to editorial independence. While we receive compensation when you click links to partners, they do not influence our opinions or reviews. Learn how we make money.
Compare car insurance rates in Fort Myers, Florida
How to get the best deal on car insurance in Fort Myers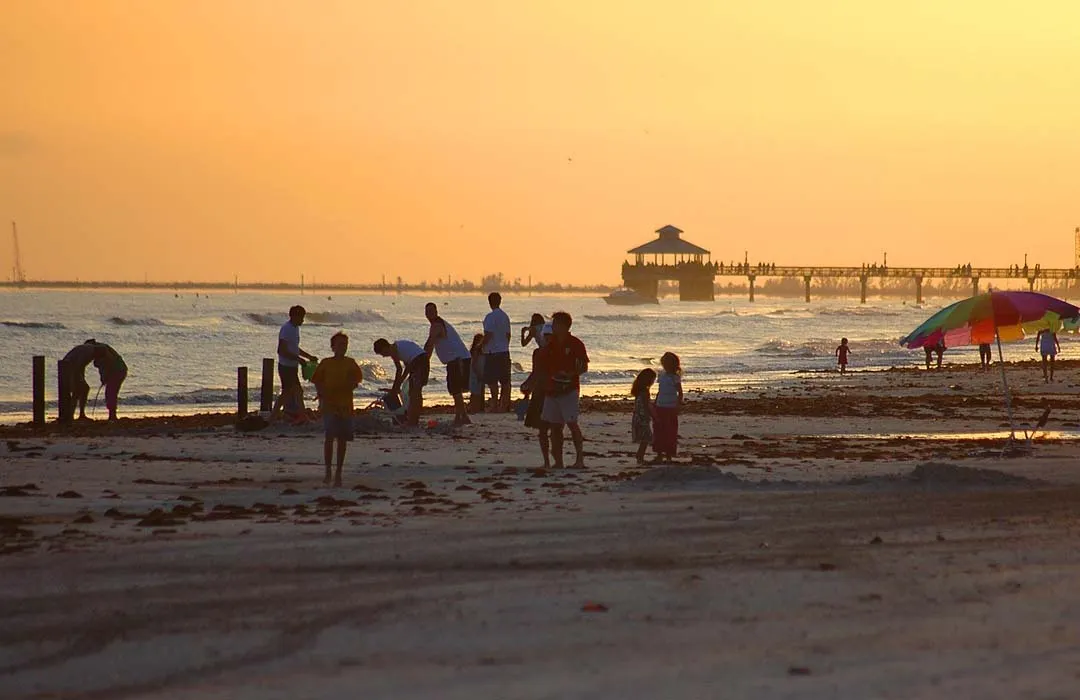 As Florida cities like Fort Myers continue to grow, more drivers are hitting the road, which means more accidents. Because of the upsurge of car accidents in the state, insurance rates in Florida cities have skyrocketed in just a few short years, including Fort Myers.
Average car insurance costs in Fort Myers
The average annual cost of car insurance in Fort Myers is $1,390, which falls below the state average in Florida of $1,800. That's just above the national average annual car insurance rate around $1,300, which means Fort Myers residents can expect to pay similar rates as drivers across the country.
Why is car insurance so expensive in Fort Myers?
Car insurance rates in the South tend to be lower, so why is Fort Myers just above the national average? There are a few reasons behind these slightly higher insurance rates.
An increasing number of traffic accidents across the state of Florida
Unpredictable weather during hurricane season
Higher traffic and congestion near the city
There are ways you can substantially lower your car insurance rate. For starters, some insurance companies charge much more than others, so compare your current rates with these average yearly premiums to see if you could do better.
Discover coverage that's broader than competitors, valuable discounts up to 30% off and perks like shrinking deductibles that reward no claims.
Broad coverage, including for custom car parts or ridesharing
Transparent pricing tools that help you buy within budget
Accident forgiveness on small claims or for staying claim-free
Stack a variety of discounts for multiple cars, autopay or homeownership
Compare car insurance in Fort Myers
How to get cheap car insurance in Fort Myers
Be a safe driver. Since Florida has seen a surge in the number of car accidents each year, having a clean driving record could translate to some serious discounts on your monthly premium.
Compare discounts you qualify for. Most insurance companies offer a broad range of discounts for everything from being in the US military to paying your bill online. Take advantage of as many of these discounts as you can to lower your rate.
Don't drive a fancy sports car. As glamorous as it may seem to drive down Palm Beach Boulevard in a fancy sports car, a more modest vehicle choice helps you keep your premium down.
Compare your options. It is possible to find car insurance below the national average of $1,300, but you might need to do a lot of comparison shopping to find the best deal for the coverage you need.
How can I get a low-mileage Florida discount?
If you drive less than 15,000 miles per year, you could qualify for a pay-as-you-go or low-mileage discount on car insurance in Florida. This can be especially helpful for snowbirds who flock to sunny Florida for only the winter months.
Cheapest car insurance in Fort Myers
| Company | Average annual rate | Read review |
| --- | --- | --- |
| USAA | $1,086 | Read review |
| Geico | $1,431 | Read review |
| Allstate | $1,766 | Read review |
| State Farm | $1,793 | Read review |
| Liberty Mutual | $2,250 | Read review |
| Allied | $2,289 | Read review |
| AIG | $2,373 | Read review |
| Progressive | $3,419 | Read review |
| Mercury | $3,656 | Read review |
| Direct | $3,872 | Read review |
Get the cheapest quotes

Compare car insurance companies near you.

Your information is secure.

Car insurance coverage costs in Fort Myers

Since car insurance is generally on the expensive side in Fort Myers, you might be tempted to only pay for the state minimum coverage required. If you're looking for the absolute lowest rate, this is probably your best bet. However, if you're in an accident and need to file an insurance claim, you could end up being stuck with steep out-of-pocket expenses.

Although you'll pay extra for a low-coverage option, you'll get the added protection of both uninsured and underinsured motorist bodily injury coverage, as well as collision and comprehensive coverage, which could come in handy with Florida's high accident rates and stormy weather.

Coverage level
Average annual rate
Coverage details
State minimum coverage
$1,663

10/10 liability coverage
$10,000 property damage

Low coverage
$1,698

10/10 liability coverage
$10,000 property damage
10/10 uninsured & underinsured motorist bodily injury
Collision coverage
Comprehensive coverage

Medium coverage
$1,758

50/100 liability coverage
$50,000 property damage
50/100 uninsured & underinsured motorist bodily injury
Collision coverage
Comprehensive coverage

High coverage
$1,963

100/300 liability coverage
$100,000 property damage
100/300 uninsured & underinsured motorist bodily injury
Collision coverage
Comprehensive coverage

State minimum requirements in Fort Myers

To legally drive in Florida, you'll need auto insurance that includes at least:

$10,000 personal injury protection
$10,000 property damage liability

When you're shopping for a car insurance policy, you might see these requirements shortened to 10/10.

As is the case in most states, if you're financing or leasing your vehicle, you may be required to also carry collision, which covers damages to your vehicle in the event of an accident. You might also need comprehensive coverage for storm, fire, theft or other non-accident-related damage.

What additional coverage should I get in Fort Myers?

Since car insurance rates in Fort Myers are lower compared to most other cities in Florida and many other locations across the country, adding extra coverage might make sense.

Collision coverage. Cities throughout the state of Florida have seen higher incidences of car accidents than in many other parts of the country. In fact, Florida ranked third in the country in 2016 for the most fatal car accidents, behind California and Texas. Having collision coverage to handle the costs of damages to your vehicle in case of an accident can really pay off in the long run.
Comprehensive coverage. Situated along the Caloosahatchee River, Fort Myers is susceptible to hurricanes, flooding and other storm damage. Comprehensive coverage can be a good idea if you live here year-round to cover damages to your car from storms, fires, floods and vandalism.
Uninsured/underinsured motorist bodily injury. Because Florida car insurance rates are some of the highest in the country, many people may not have adequate coverage. If you're in an accident caused by someone without insurance or with very little coverage, your insurance company covers expenses if you have UM/UIM coverage.

Does gender affect my car insurance rates?

One of the factors that often plays a role in determining your car insurance premium is your gender. Gender-based pricing is legal in Florida. In many cases, women pay less for car insurance than men. While that trend holds up in Fort Myers on average, women won't spend much less on car insurance than men.

Gender
Average annual rate
Women
$3,124
Men
$3,244

What should I know about driving in Fort Myers?

Driving in Fort Myers is similar to driving in other parts of the state, except for the fact that there's going to be significantly more traffic here than in rural areas. When driving through Fort Myers, keep these tips in mind.

Don't run red lights. While running a red light is never a good idea, it could cost you a traffic ticket triggered by sensors that are installed in many traffic lights in Florida.
Use caution around or when driving golf carts. Since Fort Myers is a golf cart community thanks to its many golf courses, it's not unusual to see a golf cart or two on the road. However, police have been cracking down on reckless and unnecessary golf cart driving. Watch out for golf carts on the road when you're driving and use caution if you're driving one yourself.
Don't drink and drive. Florida's DUI laws are some of the strictest in the country. Appoint a designated driver before checking out the nightlife in Fort Myers.
Move over for emergency vehicles. Florida's Move Over law states that drivers must move over a lane when they can safely do so or slow down to 20 mph less than the posted speed limit when passing a stopped emergency vehicle on the road. If you fail to do this, you could get a fine, ticket and points on your driver's license.

Which cars are popular in Fort Myers?

With its sunny weather and year-round vacation atmosphere, Fort Myers is home to its fair share of luxury cars like Mercedes-Benz, Ferraris and Aston Martins. But you'll also see lots of more economical cars, including Hyundais, Mini Coopers and Toyotas. If you're looking to save on car insurance, going the more modest route is your best bet.

Car insurance in Fort Myers

Want local service from a nearby insurance agent? Find a local agent near you.

Bottom line

Whether you live in Fort Myers year round or it's your home away from home in the winter months, you can expect to pay more for car insurance than drivers in many other parts of the country.

By comparing your current rates with other car insurance providers out there and practicing safe driving habits, you could find a more affordable rate.

Get the cheapest quotes

Compare car insurance companies near you.

Your information is secure.

Frequently asked questions about car insurance in Fort Myers
Compare car insurance providers in Fort Myers