Compare car insurance after your teenager gets a license
Find the best car insurance companies for teen drivers
Compare and save on car insurance
Enter your ZIP code to see insurers near you.
Your information is secure.
---
Expect steep rates for insuring a teen driver on your policy or when a teen buys separate car insurance. Teenage drivers can have a negative effect on rates because car insurance companies see them as a higher risk for accidents. However, encouraging safe driving and qualifying for discounts can drive those high rates down.
What are the best car insurance companies for teenagers?
How we chose these companies
To choose the top companies for teen car insurance, we started with companies that have high Finder ratings and served a majority of the US. Then, we considered each company's:
Average rates for 18 year olds, based on Finder's rate data
Safe driver rewards or telematics programs
Customer service ratings
Discounts that apply to teenage drivers
Best companies list
Cheap rates for teen drivers
This national company pairs cheap car insurance with multiple perks and rewards programs for safe drivers. Teens can earn points redeemable for gift cards and merchandise, and parents can see discounts if their teen shows safe driving and good grades. These perks give the whole family incentives to drive safely and save.
Pros
Some of the cheapest teen driver rates
Track driving skills for discounts and cashback
Earn points for safe driving challenges through Allstate Rewards
Honorable mention for low rates
USAA tops this list with the cheapest average rates we could find for teenage drivers. It also offers up to 10% off if the family holds USAA insurance when your teen gets their own policy. Teen drivers must be military cadets or related to a service member to get coverage.
Pros
Cheap base rates for teens
Savings if your family holds this brand's policy
Highly rated customer service
Flexible coverage and payments
Best well-rounded coverage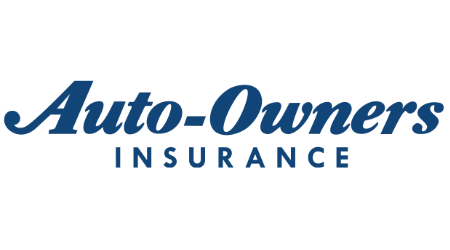 Auto-Owners is a solid option if you're looking for top-rated customer service and solid coverage, but don't want to give up savings for teen car insurance. You can expect a friendly personal interaction whether you're calling with a question or making a claim, and its claims department is known for speedy service.
Pros
Up to 20% off for good grades
High customer satisfaction ratings
Available through independent agents for personal service
Track driving to improve skills for additional savings
Steepest teenage driver discounts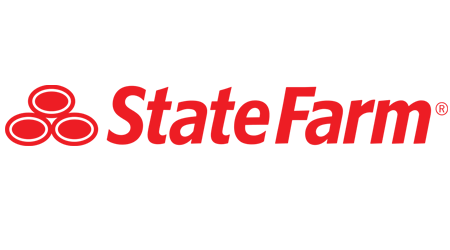 State Farm offers plenty of coverage to protect teen drivers on the road as well as many types of insurance for families to bundle. To round out those perks, it gives high-level discounts for a teen's good grades and safe driving.
Pros
A top choice for car insurance customers
Up to 25% off for good grades
Steep discounts for multiple vehicles and telematics
Nearly 20,000 independent agents offer local support
| | |
| --- | --- |
| Telematics | Drive Safe and Save |
| Gap insurance | No |
Read Review
How can teens get cheap car insurance?
Giving your teens driving freedom may get pricey, but you can still find ways to save money. A few ideas:
Take safety courses. Snag a discount and keep teens safe and smart by having them complete safe driver training.
Use a family car. Let your teen drive the cheapest, safest car you have to insure, such as a sedans, vans, or compact.
Get student discounts. Save if your teen driver gets good grades or your student is away from home.
Compare multiple companies. Get new quotes when your teen hits age milestones like 16, 18 or 21 to save on premiums.
Consider usage-based driving. Track your teen's driving using telematics car insurance to encourage safe driving and lower rates.
Look for perks. Free accident forgiveness or damage waivers could help you save money if a teen driver gets in an accident.
Compare car insurance for teens
How much is car insurance for a teenager?
The average car insurance rate for a teenage driver's standalone policy is about $3,900 per year or $325 per month, based on Finder's analysis of car insurance premiums. If you add a teenage to a family policy, you'll likely see lower rates than this, but you still might pay hundreds of dollars extra in annual premiums.
This rate reflects that teens statistically get in more accidents than older, more experienced drivers. Several factors lead to a teenage driver's steep rates:
Exact age. Whether your teen driver got a license as soon as legally possible or waited a few years makes a difference to your premium. A longer driving history shows lower risk to an insurer.
Primary or secondary driver. You could save money by adding the teen as a secondary driver if your child only drives your car occasionally. This puts less emphasis on your teen's lack of experience versus the primary driver's record.
Vehicle type. Your company considers car type as one of the risk factors for your teen. For example, a teen with access to a speedy convertible will skyrocket rates compared to an older sedan. You can exclude your teen from driving your convertible to help save on insurance costs.
Driving record. While young drivers get high rates either way, a recent accident will make matters worse. Encourage safe driving habits like easy braking and gradual acceleration to lower your chances for an accident.
What insurance coverage do teen drivers need?
Car insurance companies see teens as a higher risk for causing vehicle damage due to accident statistics. To that end, you might want extra car insurance coverage along with the standard types, including:
Bodily injury liability covers medical bills for the other driver, passengers or pedestrians if a young driver is at fault
Collision protects the teen's car for damage repairs no matter who's at fault in the accident
Gap coverage helps to pay off any amounts left on a car loan if the car gets stolen or totaled
Medical payments pays for the teen driver's injuries and injuries to any passengers
Physical damage liability covers someone else's damage repairs or a totaled car if your young driver causes an accident
Roadside assistance can come to rescue if your teen breaks down from a flat tire, dead battery, running out of gas or other minor repairs
How to add teenagers to a car insurance policy
Follow these steps to let your insurance company know about your newly licensed teenager:
Call your insurance company to add the teen's information or enter details from your online account.
If required, assign your teen to the vehicle driven most regularly or list them as a secondary driver.
Get quotes from other insurers to see if they provide better value for your new driving situation.
Consider extra coverage, such as lower deductibles, new car replacement or towing coverage.
Verify your current insurer's cancellation policy, cancel if desired and start a policy with a new insurer.
Do I have to add my teenager to my car insurance?
Teens should either be listed on your policy or have their own insurance to drive legally in most states. You might opt for a separate policy if the teen doesn't live with you or use your car. Either way, you should make sure your teen driver has coverage before making their first solitary drive.
What to consider about both options:
Adding a teen to your policy. Most of the time, this option proves the most cost-effective since your provider factors in your driving record and discounts along with the teenager's risk.
Getting a separate policy. You might opt for a separate policy if your teen lives away from home. However, even teens with their own policies might need to be added as a secondary driver to your policy if they live with you.
Bottom line
A teenage driver can cause a rate increase, but the specific rate depends on age, vehicle driven and any qualifying student discounts. Compare car insurance companies for the best teen driver rates.
Frequently asked questions about car insurance for teens
Do teens with a learner's permit need car insurance?
This depends on the insurer. While every driver is required to have insurance coverage, some companies consider new drivers covered under a permissive use clause. This means the learner may not need to be listed as a driver but still has learning driver coverage since the teen has your permission to use the car.
However, most companies want you to list your teen as a driver as soon as they are licensed.
How can I exclude my teen from my car insurance?
Some insurance companies allow you to exclude teen drivers. Excluded drivers will not get coverage for an accident at all, making it illegal for the teen to drive without another insurance policy. Generally, this practice is discouraged if your licensed teen lives with you and has access to your car.