Car insurance in Denver
Shop around with our 4 best picks for car insurance, plus a few more to consider.
Compare and save on car insurance
Enter your ZIP code to see insurers near you.
Your information is secure.
---
Driving in Denver means navigating I-25 traffic, the city sprawl and a variety of weather conditions — making it important to choose a solid car insurance company and coverage. The best choice for you depends on individual factors like your exact car and mileage. To help you narrow down your options, we list our top car insurance picks as a starting point for shopping around.
4 best car insurance companies for Denver drivers
Allstate: Best for low-mileage drivers
Amica: Best for customer service
Auto-Owners: Best regional company
State Farm: Best overall
Best car insurance companies list for Denver drivers
Our car insurance experts chose top insurers that balance well-rounded coverage options, steep discounts to help drivers save and each company's reputation in the Mile High City. See which companies made our list of best car insurance companies in Denver.
Best for low-mileage drivers: Allstate
Allstate Drivewise offers one of the steepest discounts for using its telematics program — up to 40% if you drive safely. The program uses the brand's main insurance app to track and score your driving. And you don't have to sacrifice coverage or customer service for cheaper premiums. The insurer weaves its usual coverage, discounts and solid reputation into its Drivewise program.
Pros
Save up to 40% for safe driving and low mileage
No rate increases with a low driving score
Try before opting in, even if you don't have Allstate's insurance
Get access to Allstate's wide coverage
Cons
Collects your driving data, though it doesn't sell it
Braking to avoid a crash counts against you
Apple users have a better experience than those with Android
Best for customer service: Amica
Amica consistently gets awarded for its top-tier customer service, and its solid coverage and steep discounts make it a top choice anywhere that it's available. As a mutual company, you can also choose a dividend policy that returns up to 20% of your annual premium if Amica makes a profit.
Pros
High customer satisfaction according to J.D. Power
Up to 30% off for bundling home and auto insurance
Its long list of add-ons can boost your coverage
Optional dividend policies pay out if Amica makes a profit
Cons
Not always the cheapest option
Doesn't offer a telematics program to reward safe driving
Best regional company: Auto-Owners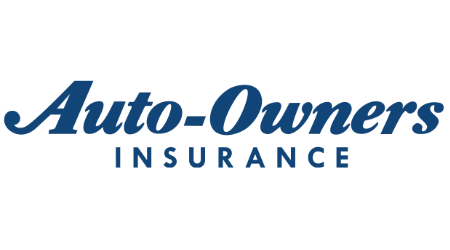 Auto-Owners gets high marks for its customer satisfaction directly from customer reviews and top rating organizations like J.D. Power. You'll get balanced coverage options and discounts to help you save. Plus, Auto-Owners works through independent agents who aren't tied to one insurer, helping you find the right options for you.
Pros
Independent agents help you find the best option for you
High customer satisfaction according to J.D. Power
Well-rounded coverage that's not offered by every company
Holds the highest AM Best financial rating of A++
Cons
No online quotes
You have to file claims by phone or through your agent
Competitors offer more discounts
Best overall: State Farm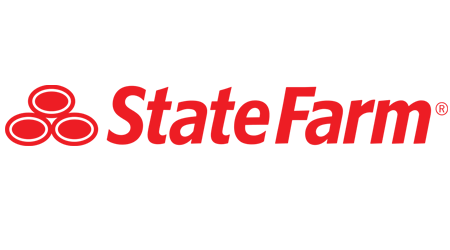 If you're looking for a quality experience with local agents, State Farm has you covered with many agents to choose from in Denver. Get access to many coverage options, bundle with its other insurance policies and manage it all through State Farm's app that customers actually enjoy using.
Pros
Top customer choice as the largest US auto insurer
Dozens of highly rated agents in Denver
Variety of coverage, including telematics and rideshare policies
Intuitive mobile app
Cons
Not always the cheapest option
Your experience varies based on the agent
Agents may upsell you on State Farm's products
| | |
| --- | --- |
| Telematics | Drive Safe and Save |
| Gap insurance | No |
Read Review
How we chose these insurers
To find the best insurance companies in Denver, our experts considered both national and regional companies. We looked for a balance of wide coverage, high customer satisfaction and a variety of discounts to give drivers a chance to save. We also considered the customer ratings and reputation of each company in the Denver area.
State minimum car insurance requirements in Denver
You'll need at least liability insurance to drive legally in Denver. However, we recommend buying add-ons to protect yourself, your car and other people on the road.
Bodily injury liability to cover injuries to others

Choose a limit of at least $25,000 for injuries to one person and $50,000 for injuries to multiple people. It kicks in if you cause an accident and injure other people involved.
Property damage liability if you damage someone else's car or belongings

Keep a minimum of $15,000 in coverage in case of an at-fault accident. It pays for damage to personal property, like a car, cargo or fencing.
We recommend full coverage for Denver drivers
Having permission to legally drive isn't the same as having enough car insurance to cushion a financial blow. In Denver, you have many reasons to consider add-ons like comprehensive, collision and personal injury protection.
Reason #1: Over 10% of Colorado's fatal crashes happen in Denver
Colorado isn't one of the states known for its high number of fatal crashes. But these serious accidents happen the most in Denver of all Colorado's cities.
Keeping higher liability limits protects you in case you're at fault for an accident that leads to injuries or death.
To compare, the state saw 544 fatal accidents in 2019, according to the National Highway Traffic Safety Administration's (NHTSA) Fatality and Injury Reporting System Tool.
| Rank | City | # of fatal accidents in 2019 |
| --- | --- | --- |
| 1 | Denver | 57 |
| 2 | Colorado Springs | 39 |
| 3 | Aurora | 28 |
| 4 | Lakewood | 19 |
| 5 | Thornton | 13 |
Reason #2: Denver is a hotspot for car thefts, and they're rising
Denver car owners experience over seven times more auto thefts than any other metropolitan area in Colorado. Colorado Springs is the second-highest hotspot in the state with 2,688 car thefts in 2020, according to the National Crime Insurance Bureau.
| 2018 Denver car thefts | 2019 Denver car thefts | 2020 Denver car thefts |
| --- | --- | --- |
| 14,845 | 14,093 | 21,112 |
Reason #3: Natural disasters are common in Denver
A variety of harsh weather and serious events make headlines in Colorado, and these natural disasters happen in Denver too. Comprehensive coverage takes care of damage resulting from these events.
Common natural disasters and weather events, according to the Colorado Hazard Mitigation
Plan:
Blizzards
Drought
Flooding
Hail
Landslides
Strong winds/Tornadoes
Wildfire
How to save on car insurance in Denver
Factors that affect your rates in Denver include how much you drive, your coverage and coverage limits and which insurance company you choose. Try saving in these areas to get the best dollar value.
Shop around. Denver drivers get wildly different rates based on the insurance company and individual factors like driving record, age and ZIP code.
Get advice from a local broker. Denver has many local brokers to choose from, such as the highly rated Square State Insurance. Choose based on your preference, word-of-mouth references or customer ratings online.
Choose ride- or bike-sharing over driving. If you live in Denver proper, opting to rideshare or use the city's bike-sharing system can lower your driving mileage. Most insurers offer discounts for low mileage.
Raise your deductibles. You could whittle down your premium with higher deductibles on your coverage, such as a $1,000 deductible. But make sure you have the savings to cover it if you get in an accident.
Compare cheap car insurance in Denver
Bottom line
Denver's traffic and unexpected weather events can drive car insurance premiums higher than in other US cities. To keep premiums low, consider which benefits and types of coverage fit your situation. Then, compare several car insurance companies to make sure you're getting the best value.