Finder is committed to editorial independence. While we receive compensation when you click links to partners, they do not influence our opinions or reviews. Learn how we make money.
Compare car insurance rates in Asheville, North Carolina
How to get the best deal on car insurance in Asheville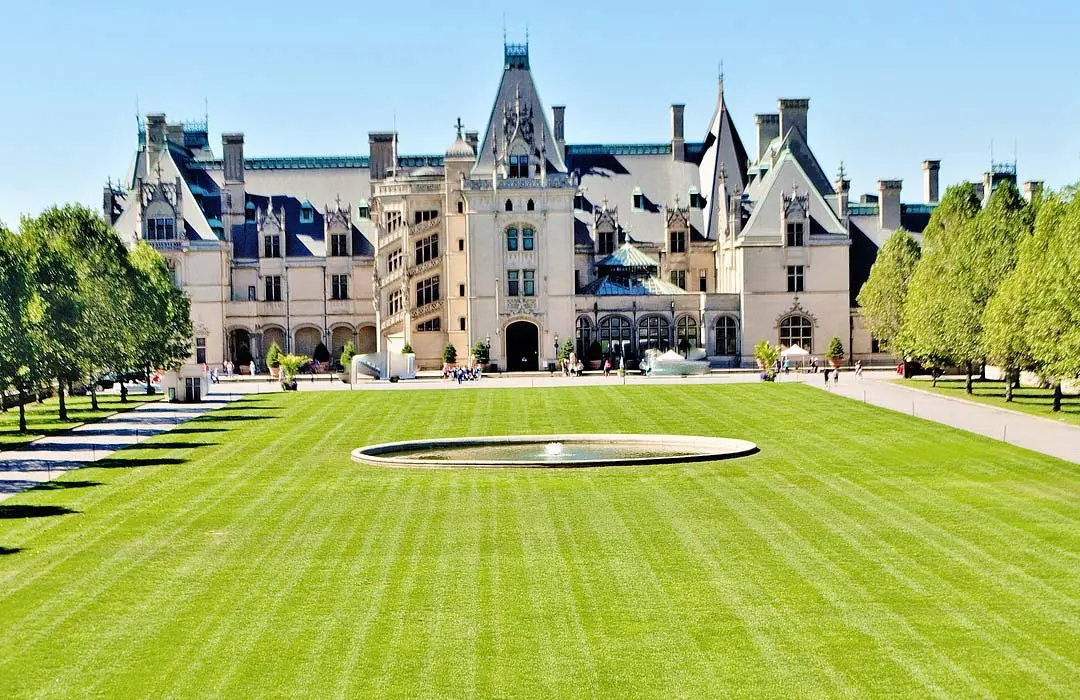 Asheville, North Carolina is known for its rich arts and cultural scene and scenic routes through the Blue Ridge Mountains. You'll also find modest car insurance rates that run pretty close to the national average. But to make sure you're getting the best rate on coverage that makes the most sense for you, compare your options and inform yourself about buying car insurance in Asheville.
Average car insurance costs in Asheville
The average annual cost of car insurance in Asheville, North Carolina, is $1,028, which is just under the national average of $1,300.
Although car insurance rates in other parts of North Carolina are still fairly modest compared to cities like New York City or LA, Asheville drivers do enjoy lower rates than those in larger, more populated North Carolina cities like Charlotte or Raleigh.
Still, there are a number of factors that could affect your monthly premium, starting with which insurance company you choose. In some cases, you could score a monthly rate well below both the average rate in Asheville and nationwide.
Discover coverage that's broader than competitors, valuable discounts up to 30% off and perks like shrinking deductibles that reward no claims.
Broad coverage, including for custom car parts or ridesharing
Transparent pricing tools that help you buy within budget
Accident forgiveness on small claims or for staying claim-free
Stack a variety of discounts for multiple cars, autopay or homeownership
Compare car insurance providers in Asheville
Cheapest car insurance in Asheville
To help you make the best choice, we've found the 10 cheapest car insurance providers in Asheville.
Which neighborhoods in Asheville have the cheapest car insurance?

No matter where you live in Asheville, you can expect to see similar average car insurance rates. Compare the average yearly premiums for these six Asheville ZIP codes, and you'll find similar rates across the board.

If you rent a place in downtown Asheville or own a cute bungalow in Montford, you'll find good prices on your car insurance.

Cheapest neighborhoods for car insurance in Asheville

| ZIP code | Average annual rate |
| --- | --- |
| 28801 | $1,029 |
| 28803 | $1,028 |
| 28804 | $1,026 |
| 28805 | $1,029 |
| 28806 | $1,025 |
| 28810 | $1,031 |

Does gender affect my car insurance rates in Asheville?

In North Carolina, your gender isn't allowed to be factored into your car insurance rate. Our data shows very little difference between rates for women and men living in Asheville.

Gender
Average annual rate
Women
$1,004
Men
$1,049

Car insurance coverage costs in Asheville

You can get car insurance that's well below the average annual rate in Asheville if you get coverage that's limited to the state minimum requirements. However, paying a little more for your premium each year can end up saving you in the long run if you ever need to file a claim.

To bump up your policy from the state minimum to a low coverage option, you'll pay double the price. However, the difference in cost between someone with low coverage and high coverage is only about $120.

Coverage level
Average annual rate
Coverage details
State minimum coverage
$486

30/60 liability coverage
$25,000 in property damage
30/60 uninsured motorist bodily injury
$25,000 uninsured motorist property damage

Low coverage
$1,153

30/60 liability coverage
$25,000 in property damage
30/60 uninsured motorist bodily injury
$25,000 uninsured motorist property damage
Comprehensive & collision coverage

Medium coverage
$1,201

50/100 liability coverage
$50,000 in property damage
50/100 uninsured motorist bodily injury
$25,000 uninsured motorist property damage
Comprehensive & collision coverage

High coverage
$1,273

100/300 liability coverage
$100,000 in property damage
100/300 uninsured motorist bodily injury
$25,000 uninsured motorist property damage
Comprehensive & collision coverage

State minimum requirements in Asheville

To legally drive in North Carolina, you'll need auto insurance that includes at least:

Bodily injury liability. $30,000 per person, $60,000 per accident
Property damage liability. $25,000 per accident
Uninsured motorist property damage. $25,000 per accident
Uninsured motorist bodily injury. $30,000 per person, $60,000 per accident

When you're shopping for a car insurance policy, you might see these liability requirements shortened to 30/60/25.

What additional coverage should I get in Asheville?

Since car insurance rates in Asheville are so low compared to most other cities in North Carolina and many other locations across the country, adding extra coverage options like these makes sense in most cases.

Collision coverage. Although Asheville is less populated than other North Carolina cities, traffic accidents do happen. Even when you add collision coverage to your policy, you'll most likely still pay less than the national average.
Comprehensive coverage. Asheville isn't situated along the coast, but that doesn't mean it's not susceptible to storm and flood damage. This city was impacted by Hurricanes Frances, Ivan and Irma in the past. Comprehensive coverage offers protection in the event that your car is damaged during a storm or other natural disaster.
Roadside assistance. Asheville weather can be unpredictable at times, including frequent freezing rain and more snow than you might expect in the South. Driving along Asheville's scenic mountain routes could leave you stranded if you run out of gas or need to change a flat tire. Having roadside assistance can give you peace of mind that help is available if you need it.

Does North Carolina allow self insurance?

Yes, if you own or lease 26 or more vehicles, North Carolina allows you to self-insure them. This can help mid-size businesses save on car insurance policies. This law allows you to self-insure your vehicles and drivers if you can prove, through tax and income documentation, that you're able to pay any costs if an accident occurs.

Get the cheapest quotes

Compare car insurance companies near you.

Your information is secure.

What should I know about driving in Asheville?

There are a few notable driving laws and things to consider when driving in Asheville.

Yield to pedestrians in crosswalks. Drivers have to yield to people in crosswalks with no traffic signal, according to North Carolina state law. Watch out for several crosswalks in the downtown Asheville area as you're driving.
Move your vehicle after a collision. You could catch a fine of $110 or more plus a ticket if you fail to move your vehicle onto the shoulder of the road or out of the way of traffic following a minor accident or fender bender.
Put kids under 8 years old in car seats. All children younger than 8 years old and who weigh less than 80 pounds must be in a safety seat. North Carolina state law dictates that an appropriate car seat or booster seat needs to be used for children who fall into these two categories. However, the state does not mandate that car seats be rear facing.
All bikers and moped drivers must wear a helmet. No matter your age, you need to wear a helmet when driving or riding a motorcycle or moped. If you don't, you could get a ticket.
Mopeds must now be titled and registered. Although you don't have to have a driver's license to operate a moped, you do have to be at least 16 years old. Plus, now North Carolina requires that you pay for a title and registration for your moped.

Which cars are popular in Asheville?

You might have heard Asheville referred to as Subieville, thanks to the countless Subarus on the road there. When navigating mountain roads and dealing with hazardous winter weather, having a four-wheel drive vehicle like a Subaru sure can come in handy.

Many native Ashevillians say that you can get by just fine with front-wheel drive, as long as you mainly stick to city driving and stay away from mountain excursions.

Car insurance in Asheville

Want local service from a nearby insurance agent? Find a local agent near you.

Bottom line

Asheville residents are in luck when it comes to buying car insurance. You'll enjoy some of the lowest car insurance rates in the state, as well as lower average yearly premiums than the national average. Because your rates are already on the low end, adding a few extra coverage options is worth looking into, especially if you plan to travel the many beautiful mountain roads.

You can get the best value by comparing car insurance policies to find the best rates for your city.

Frequently asked questions about car insurance in Asheville