Finder is committed to editorial independence. While we receive compensation when you click links to partners, they do not influence our content.
Crystal Dynamics want Camilla Luddington to star in next Tomb Raider movie
Work on the new Tomb Raider film is moving along, with a script ready and a director currently being chosen, but who would the game's developer want to replace Angelina Jolie in the lead role?

For all the popularity and success of the Tomb Raider video games, the 2001 and 2003 movies starring then superstar Angelina Jolie in the lead role were less than stellar. The second one, The Cradle of Life, was a particular embarrassment – not that Tomb Raider is the only video game adaptation to fail at the hands of Hollywood, far from it in fact.
With the video game series rebooted in style by Crystal Dynamics in 2013, a reboot of the film series is also on the cards and wouldn't it be fantastic if Hollywood could replicate the game's critical success in cinematic form. The new game series' success – which will continue on November 10 with Rise of the Tomb Raider – has come from the exploration of Lara Croft the character. The Tomb Raider reboot was an origin story and in large part thanks to its stunning visuals, the character was brought to life. A tense script, amazing action setpieces and mature themes helped flesh Lara into a strong leading lady with real substance.
Key to it all was the performance of Camilla Luddington, who was motion-captured for the game and provided a pitch-perfect voice-over. The British-born actress had a long career in TV already to her name – starring in shows such as Californication, True Blood and Grey's Anatomy – however, could the big screen now beckon?
We recently caught up with Crystal Dynamics' senior designer, Michael Brinker, for a lengthy chat about Rise of the Tomb Raider – the full interview will be posted shortly. In the meantime, we are releasing snippets of the chat that reveal interesting elements of the game's development – perhaps you caught our stories, The "rape scene controversy" has not impacted Rise of the Tomb Raider or "We have an Oh My Shit team". And as part of that interview, Brinker threw his considerable power behind Luddington to be the new movie Lara: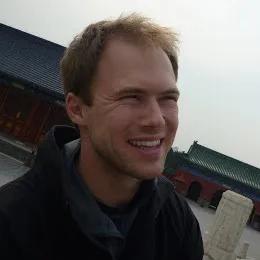 Michael Brinker
– Senior Designer at Crystal Dynamics
– Former Game Designer at Electronic Arts
– Worked on The Godfather (PS3, Xbox 360
and Wii) and Dante's Inferno (PS3 and Xbox 360)
If you were casting a new Tomb Raider movie tomorrow, and you could have any actress that you wanted in the role, who would you be choosing to star as Lara Croft?
MB: Oh man, that's a tough one. To be honest, I actually met [Lara Croft's voice and motion-capture actor] Camilla Luddington and I think she's fantastic in her portrayal of Lara. I wouldn't mind seeing her have a crack at actually bringing the character to the on-screen. I think that'd be pretty cool. She's really embodied a lot of what I feel like Lara is, even just in her voice. I'd love to see what she'd do with it on the big screen.
Check out more Xbox content on finder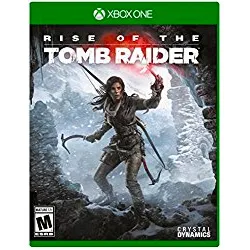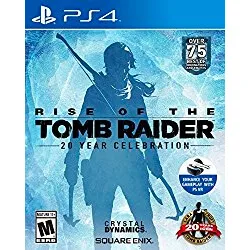 Rise of the Tomb Raider: 20 year celebration - Ps4
from Amazon
View details
More guides on Finder