Finder is committed to editorial independence. While we receive compensation when you click links to partners, they do not influence our content.
Where to watch WandaVision online in Canada
Vision and the Scarlet Witch are getting their own (bonkers) TV series.
WATCH NOW
RENT/BUY
Sorry, we've found no buying or renting options for this title.
CURRENT OFFERS
Title
WandaVision
Year released
2021
Genres
Action, Comedy, Drama
Synopsis
Wanda Maximoff and Vision—two super-powered beings living idealized suburban lives—begin to suspect that everything is not as it seems.
Seasons
Cast and crew
Elizabeth Olsen
Paul Bettany
Kathryn Hahn
There are currently several TV series set in the Marvel Universe that are scheduled to premiere on
streaming service Disney+
over the next couple of years, with the most intriguing title of the bunch being
WandaVision
.
What is WandaVision about?
Well, umm, it might start off as a sitcom? A 50s sitcom, to be exact, in the likes of classics like
I Love Lucy.
What does this have to do with the Marvel universe? A spoiler for
Infinity War/Endgame
follows, so you might want to look elsewhere if you haven't seen the two blockbusters yet.
Vision is dead. Despite tremendous efforts from Wanda, Thanos murdered him in
Infinity War
, prior to performing the Snap. Hence, he was not brought back when everyone returned in
Endgame
. Rumour has it that WandaVision will at least in part take place in Wanda's head, as she tries to cope with the events of the two movies and comes up with a dream-like family version of her life with Vision in the 50s.
Additionally, WandaVision will tie into the
Doctor Strange
sequel,
Doctor Strange in the Multiverse of Madness
, so maybe the action simply takes place in another universe? It's pretty clear the show will have a surreal element to it which might be fun to watch.
Who stars in WandaVision?
Paul Bettany and Elizabeth Olsen will reprise their big-screen roles as Vision and Wanda/Scarlet Witch. The cast includes Kat Dennings and Randall Park, who will also be reprising their MCU roles of Darcy Lewis and Agent Jimmy Woo.
Besides, Kathryn Hahn will play a nosy neighbour, while Teyonah Parris was cast as Monica Rambeau, a character we saw in
Captain Marvel
.
WATCH NOW
Trailer
Try before you buy with these
free trials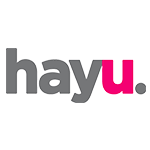 More guides on Finder
Ask an Expert
You must be logged in to post a comment.