Finder is committed to editorial independence. While we receive compensation when you click links to partners, they do not influence our content.
Where to watch The Simpsons online in Canada
If no beer and no TV make you go crazy, we've got just the solution. Here's how to get your fix of The Simpsons Down Under.
Title
The Simpsons
Year released
1989
Genres
Comedy, Animation
Synopsis
Winner of the 2019 Emmy Award for Outstanding Animated Program,
The Simpsons
continues to strike a chord with viewers for irreverently poking fun at anything and everything. With its subversive humour and delightful wit, the series has made an indelible imprint on American pop culture. Its family members – Homer (Dan Castellaneta), Marge (Julie Kavner), Bart (Nancy Cartwright), Lisa (Yeardley Smith) and Maggie – are television icons. Already the longest-running scripted series in television history, the Emmy Award-, Annie Award- and Peabody Award-winning animated comedy has surpassed Gunsmoke's record of the most episodes for a scripted prime-time television series.
The Simpsons
is a Gracie Films Production in association with 20th Century Fox Television. The series was created by Matt Groening and developed by James L. Brooks, Matt Groening and Sam Simon. James L. Brooks and Matt Groening are executive producers. Al Jean also serves as an executive producer and the series's showrunner.
Seasons
Season 1
Season 10
Season 11
Season 12
Season 13
Season 14
Season 15
Season 16
Season 17
Season 18
Season 19
Season 2
Season 20
Season 21
Season 22
Season 23
Season 24
Season 25
Season 26
Season 27
Season 28
Season 29
Season 3
Season 30
Season 31
Season 32
Season 33
Season 4
Season 5
Season 6
Season 7
Season 8
Season 9
Cast and crew
Dan Castellaneta
Nancy Cartwright
Harry Shearer
Even after 30 years, 600+ episodes and a feature-length movie,
The Simpsons
shows little sign of slowing down. Homer continues to rope poor Marge into his haphazard schemes, Bart keeps on raising hell for his fellow Springfieldians and Lisa remains stubbornly determined to eke out a normal life in spite of the impossible odds stacked against her.
Sure, the animation quality may have improved, but the world's favourite yellow-skinned family is still as dysfunctional as ever. For a long time, keeping pace with all of the Simpsons's shenanigans meant playing by
Channel 10
's schedule and sitting through commercial break after commercial break.
Disney+
launched in Australia with 29 seasons of
The Simpsons.
However, as of 1 August 2020 they've now got season 30 in full too, so as Homer would say Woo Hoo!
Initially, Disney+ experienced fan backlash for offering all episodes of
The Simpsons
in the newly cropped 16:9 aspect ratio, which resulted in some characters looking stretched and even missing visual gags. For context, most of
The Simpsons
episodes (the first 19 and a half seasons) premiered in a 4:3 ratio.
However, this has now been fixed. Disney+ users can take advantage of the platform's toggle feature to watch
The Simpsons
in its original format. To do so, go to the
Details
panel prior to streaming an episode. Once there, you'll see a toggle for
Remastered Aspect Ratio
. The setting starts toggled on, so click on it to turn it off. You should be good to go after that.
WATCH NOW
Trailer
Try before you buy with these
free trials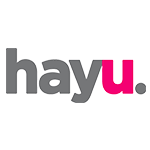 More guides on Finder
Ask an Expert
You must be logged in to post a comment.