Finder is committed to editorial independence. While we receive compensation when you click links to partners, they do not influence our content.
Where to watch Once Upon a Time online in Canada
There is a small town in Maine where every storybook character you've ever known has been trapped between two realms: their own magical world and ours.
Title
Once Upon a Time (2011)
Year released
2011
Genres
Drama, Sci-Fi & Fantasy
Classification
PG
Synopsis
After six seasons, the residents of the enchanted forest face their greatest challenge yet as The Evil Queen, Captain Hook and Rumplestiltskin join forces with a grown up Henry Mills and his daughter Lucy on an epic quest to once again bring hope to their world and ours. Along the way, new fairy tale characters and old search for true love, find adventure and once again take sides in the struggle of good against evil, as classic tales are once more twisted and reimagined.
Seasons
Season 2
Season 3
Season 4
Season 5
Season 6
Season 7
Season 1
Cast and crew
Ginnifer Goodwin
Jennifer Morrison
Lana Parrilla
Once Upon a Time
is a new fairytale brought to life, where every childhood storybook character has been transported into our world and is unable to leave. The show follows the characters coming to terms with their situation and the hidden mysteries and secrets each harbours.
The iconic characters don't seem to realise that they are trapped; the only one who seems to know who everyone in the town is and what is going on is a young boy. A magical curse is behind the strange circumstances of their split worlds, leading them all to forget who they are and lead normal lives instead. The young boy Henry (Jared Gilmore) is not from the town originally and as such he can see the truth; he seeks out his biological birth mother (Jennifer Morrison) in order to lift the curse and connect with his real family.
WATCH NOW
Trailer
Try before you buy with these
free trials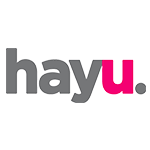 More guides on Finder
Ask an Expert
You must be logged in to post a comment.