Where to find affordable U.S. real estate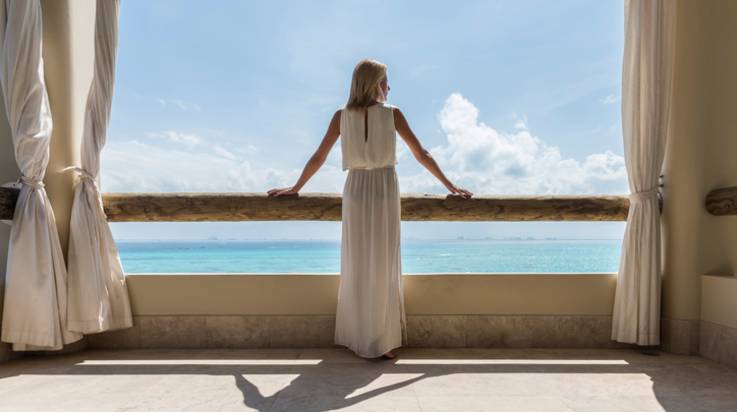 Canadians love buying property in the U.S., especially in warm-weather states where they can escape the winter.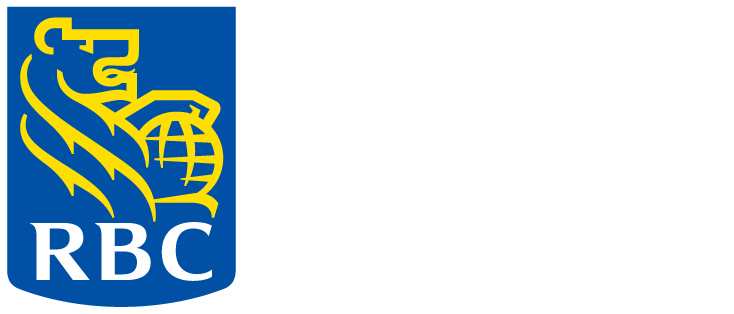 This guide is sponsored by
RBC Bank U.S.
Helping Canadians through the U.S. home-buying process. Financing in all 50 states. Get pre-approved or apply online using your Canadian credit history.
Learn more
.
RBC estimates 125,000 Canadians currently own a residential property in the U.S.1 Here are some quick facts on Canadians buying U.S. real estate, according to the most recent National Association of Realtors annual survey:
Canadians bought a whopping US$9.5 billion worth of residential property in the U.S. in 2019.

More than half of U.S. real estate purchases made by Canadians in 2019 were for a vacation home, while another 20% were for a primary residence.

Not surprisingly, warmer climates were most popular. In 2019, 50% of purchases were in Florida, followed by 19% in California and 14% in Arizona.
Lower-cost alternatives to popular purchase destinations
When it comes to actually buying a home in the U.S., the most important three words are location, location, location. The most popular spots for Canadians to buy U.S. real estate are at the top of the list for a reason, however, there are lower-cost alternatives that offer many of the same amenities, attractions and lifestyle.
Texas vs California
Cost
According to Business Insider, the median listing price of a residential home in Texas in 2019 was $283,499, with a median listing price per square foot of $129. That compares favourably with housing prices in California, where the median listing price is $549,900 (one of the most expensive in the country) and the median listing price per square foot was $324.
Lifestyle
It may not boast the Hollywood glitz and glamour of California, but the Lone Star State has a lot of the same things to offer: sun, sand, beach, and warm weather to start. Not to mention top-quality golf and shopping as well as cosmopolitan metro areas such as Dallas and Houston.
Climate
California is warmer. While parts of Texas can dip below zero degrees Celsius in the winter months, overall the winters are mild compared to Canada; daytime highs generally reach the mid-to-low teens. And the closer you get to the Gulf Coast, the warmer the winter months.
Hot spots
The Texas Gulf Coast stretches over 300 miles north from the Mexican border to Louisiana. This area offers sandy beaches as far as the eye can see, as well as golf courses, shopping and great local food culture. Corpus Christi, Galveston, and South Padre Island are all popular for vacation homes.
Florida vs. South Carolina
Cost
According to Business Insider, the median listing price of a residential home in South Carolina was $252,900 in 2019, with a median listing price per square foot of $131. For comparison, the median listing price in Florida is $299,000, with a listing price per square foot of $167.
Lifestyle
Florida is king when it comes to Canadians buying homes in the U.S. But further up the Atlantic coast lies a lower-cost option with a shorter drive. South Carolina is cheaper and arguably less crowded, with fewer sprawling retiree communities like the ones found all over Florida. It also boasts an extensive state-park system that covers everything from coastal nature preserves to rolling hills in the interior. That said, you won't find anything like the big city attractions of Miami.
Climate
South Carolina is a temperate climate, cooler than Florida in the winter, but still pleasant compared to Canada. The state averages daytime high temperatures of 11ºC and 13ºC in January and February, respectively.
Hot spots
Myrtle Beach is a popular golf and beach destination, while Charleston brims with history and unique architecture. Hilton Head has plentiful biking trails, golf courses and excellent bird watching at the Pinckney Island National Wildlife Refuge.
Arizona vs. New Mexico
Cost
According to Business Insider, the median listing price of a residential home in New Mexico in 2019 was $239,000, with a median listing price per square foot of $137. Prices next door in Arizona are higher, with a median listing price of $295,000 and a median listing price per square foot of $161.
Lifestyle
Arizona is a popular destination for snowbirds from both Canada and northern U.S.states. That means a lot of big retirement communities such as Sun City, Green Valley and Litchfield Park. While New Mexico lacks a metro area on par with Phoenix, it does have its unique charms. The tail end of the Rocky Mountains extend into New Mexico, providing excellent skiing and hiking.
Climate
New Mexico offers a warm, dry desert climate, similar to Arizona but colder in the winter and not as stiflingly hot in the summer. Bear in mind, higher elevations means it can get cold at night.
Hot spots
Mid-sized cities like Santa Fe and Albuquerque boast unique histories and culture. Santa Fe, in particular, offers a vibrant shopping scene, powered by local artisans. It was named a UNESCO Creative City in Design, Crafts and Folk Art.
How to buy U.S. real estate
Buying property in a foreign country is a different experience from doing so at home. Many Canadians may want to buy property in the U.S., but there can be knowledge gaps to overcome. For example, Canadians may feel they don't know enough about how U.S. real estate and income taxes work or how to buy property insurance. Even something as simple as converting U.S. dollars to Canadian currency can become complicated when done on a large scale. That's why proper advice and guidance is crucial.
Most Canadian homeowners take out a mortgage with a Canadian bank when they buy property. But how do you get a mortgage in another country? The good news is that there are specific mortgages available, tailored to Canadians looking to buy in the U.S. For example, RBC Bank U.S. offers U.S. mortgages for Canadians.
The bank helps Canadians navigate the U.S. mortgage system and get approved with their Canadian credit history. According to the bank's own research, about three-quarters of Canadians who buy property in the U.S. do so with cash because they don't know how to apply for a U.S. mortgage — or don't realize they can qualify for one. Taking out a mortgage with a U.S.-based lender means you can save on foreign exchange costs because you only put down a portion of the total cost upfront as a down payment, rather than fronting the entire cost of the property at the time of closing. Plus, this allows Canadians to keep the equity in their Canadian homes intact. Many Canadians typically draw cash out of the equity available from their current Canadian property and use that cash to pay for a U.S. property in full. A U.S. mortgage negates the need for this type of transaction.
Bottom line
Buying property in the U.S. is more popular than ever among Canadians. It's important to learn as much as you can about various taxes and insurance you may be responsible for, not to mention how to apply for a mortgage. It can also pay to look beyond the most popular locations in order to find a better deal.
Disclaimer: This advice is general and does not take into account your objectives, financial situation, or needs. Before applying for any products mentioned, please read the product terms and conditions and consider whether that product is right for you. The views, thoughts and opinions expressed in this article belong to the author, and not RBC Bank (Georgia), N.A., a subsidiary of Royal Bank of Canada, ("RBC Bank"). While RBC Bank reviewed the information related to RBC Bank only, it does not endorse or recommend other content presented in this article.
Sponsor video
Data sourced from CoreLogic for RBC Bank 2020