Finder is committed to editorial independence. While we receive compensation when you click links to partners, they do not influence our content.
The best weight loss shakes: Comparing 7 well-known brands
There are many meal replacement diets on the market. Knowing which one to choose can be hard. Have no fear though, we've compared the most popular 7 weight loss shake brands to help you choose.
So you've decided it's time for a health kick in order to finally achieve those #weightgoals. Don't worry, we've all been there. Shake diets can be a good way to get the weight loss process started, with people often seeing results within the first week. However, knowing which weight loss shake diet to start can be quite confusing.
Here we've compared 7 meal replacement shake diets, so that you don't have to trawl the Internet to find the perfect one for you. Whether you want a diet that offers a private consultant, a cheaper price or one that can be easily bought online and delivered to your door, we're sure you'll find the right one for you here.
Compare weight loss shakes
| Diet | Price per shake | Where do you buy? | Dietary requirements | Consultant | Number of Flavors |
| --- | --- | --- | --- | --- | --- |
| Women's Best | $2.16 ($77.98/36 servings) | | Glucose free, Lactose free, Vegetarian | No | 11 |
| Optifast | $4 | | Gluten free, Vegetarian | Yes – at one of the participating clinics | 8 |
| Wonder Slim | $13.95 for 7 servings | | Gluten free, Kosher | No | 9 |
| Isagenix | $59.93/840g | | Dairy free and Kosher options available | No | 8 |
| Atkins | $9.95 for 4 servings | | Vegetarian, Glucose free | No | 9 |
| Protein World | $59.99 for 1.2kg | | Gluten free, Soy free, Vegetarian, Kosher, Halal | No | 14 |
| SlimFast | $12.97 for 8 servings | | Gluten free, Vegetarian | No | 3 |
---
Do weight loss shakes work?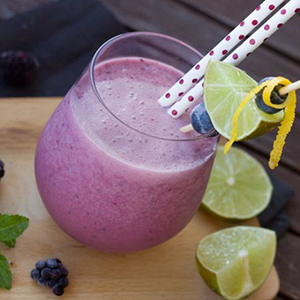 Weight loss shakes can be a great option for people who don't have a lot of time to prepare a nutritious, well-balanced meal for breakfast, lunch and dinner. Meal replacement shake diets can work very well if you follow them and don't overindulge. If you're having a shake for breakfast and lunch for instance and then having a healthy dinner, it would be hard to not lose weight.
Introducing exercise into your lifestyle is also an important aspect to ensuring the shake diet works for you. Even if it's just a 30 minute walk after dinner, while gradually building it up to more strenuous exercise, you will start to see results rather quickly.
---
Are weight loss shakes safe and healthy?
Weight loss shake diets are not intended to be something that you follow for the rest of your life, and it is usually suggested that you don't do them for more than 12 weeks at a time. They are intended to kick-start your weight loss, and make your life easier when trying to eat healthy. Weight loss shakes are packed full of vitamins and usually have a balanced amount of protein and fibre. The evening meal that you prepare yourself needs to be a healthy balanced meal too, to ensure you're getting all the right nutrients into your body.
Some people complain about headaches when they start a shake diet, however this is usually due to a lack of water. When you start the diet, it is very important that you also consume the recommended daily water intake which varies depending on your weight. This helps to flush the body of toxins and also helps to shift the fat in your body. Drinking water when you're feeling hungry can also be a great way to curve the hunger pangs too!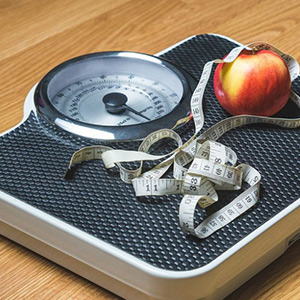 ---
Which of these brands sell protein shakes for weight loss?
Women's Best
Optifast
Wonder Slim
Isagenix
Atkins
Protein World
SlimFast
Which of these brands sell meal replacement shakes for weight loss?
Women's Best
Optifast
Wonder Slim
Isagenix
Atkins
Protein World
SlimFast
Which of these brands sell vegan protein shakes for weight loss?
Women's Best
Optifast
Wonder Slim
Isagenix
Atkins
Protein World
SlimFast
Here are all our latest health and beauty discount codes:
More guides on Finder