Pierre's car needs a repair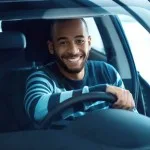 Pierre works weekends in a diner in Montreal. He has a 30-minute drive to get into work each day, but this morning his car won't start. It's three days before his paycheque is cleared and he doesn't have the spare $400 to pay his mechanic.
Pierre quickly jumps on the Internet, compares weekend payday loans and applies online. He finds a lender with 24/7 application processing and gets his loan funded the next business day after being approved. He can now afford to fix his car.