Guide to weekend payday loans
Find out how you can get the cash you need, even if it's a Saturday or Sunday.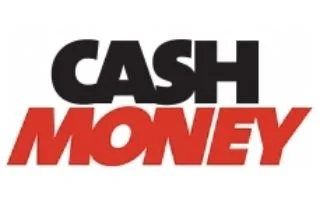 Simple application process
Fast turnaround time
Extended business hours
Go to site
If you find yourself short on cash, there are services you can turn to, even on the weekend. While you can generally always apply for emergency cash on the weekend, you won't always be approved or receive the money on the weekend. Learn more in our guide below.
⚠️ Warning: Be cautious with payday loans
Payday loans are expensive. If you're experiencing financial hardship and would like to speak to someone for free financial counselling, you can call Credit Counselling Canada from 8:00am to 5:00pm Monday to Friday at +1 866-398-5999. Consider alternatives before applying for a payday loan:
Local resources. Government agencies, nonprofits and local charities often offer free financial services and help with food, utilities and rent for those in need.
Payment extensions. Talk with your bill providers about a longer payment plan or extension on your due date if you're behind on payments.
Side jobs. Today's digital marketplace offers the ability to more easily sell unwanted items, sign up for food delivery or drive for rideshare services.
Can I really get a cash loan on the weekend?
It is possible. To actually receive the funds on the weekend, you'll need to pick up your cash in person from the lender's local branch location in your area.
If you apply through an online lender, you may be be able to get your loan application approved quickly but the funds will be released as early as the next business day.
I need a weekend short term loan. What options do I have?
If you're in need of emergency weekend funds, you could consider some of the options below:
An online short-term lender. Some online lenders will accept and approve applications electronically outside of normal business hours. If the lender operates on a Saturday or Sunday, you could potentially receive your funds the same day with an in-store pickup.
A debit card loan. You might consider a lender who offers short-term loans on a prepaid debit card. If you already have an eligible debit card, you could receive funds faster than with a transfer to your bank account.
A short-term lender with a physical branch location. Many lenders who operate out of branch locations can accept applications and distribute approved funds quickly after approval. This is an option worth considering if you can find a lender close to you that is open on the weekend.
Payday loans you could get approved for on the weekend
Check the websites of any lenders you're interested in to confirm they operate in your province or territory of residence.
Maximum borrowing costs
You should always refer to your loan agreement for exact repayment amounts and costs as they may vary from our results. The table below shows the maximum allowable cost of borrowing under a payday loan for each province:
| Province | Maximum allowable cost of borrowing |
| --- | --- |
| Alberta | $15 per $100 borrowed |
| British Columbia | $15 per $100 borrowed |
| Manitoba | $17 per $100 borrowed |
| New Brunswick | $15 per $100 borrowed |
| Newfoundland and Labrador | $21 per $100 borrowed |
| Northwest Territories, Nunavut & the Yukon | $60 per $100 borrowed |
| Nova Scotia | $19 per $100 borrowed |
| Ontario | $15 per $100 borrowed |
| Prince Edward Island | $25 per $100 borrowed |
| Quebec | Limit of 35% annual interest rate (AIR) |
| Saskatchewan | $17 per $100 borrowed |
Is there a difference between online and in-store loans?
How does the application process work?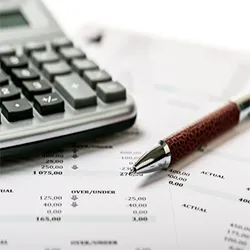 The application process depends on whether you apply online or in person at a store.
If you opt for an online application, some short term loan providers will complete the application and approval in as little as 15 minutes, however the standard turnaround time is a few hours. Once you sign the loan contract, your funds could potentially be deposited into your bank account as soon as the next business day.
Applying in-store is generally a much quicker process. You will fill out a short application form and afterwards the lender will review your application and provide you with an answer almost immediately.
If you're approved, the lender can give you your funds in the form of cash, a cheque or a prepaid debit card. Whether you apply online or in-store, you will have to repay your loan in full, usually on your next payday.
What features do weekend short term loans offer?
While many weekend short term lenders offer the same features, there are some differences to watch out for to help you find the best loan to apply for. These include:
Multiple loan options. You can choose to approach lenders directly, or you can use a loan-matching service to assist you with the process.
Quicker processing time. Some short term loan providers can distribute your funds soon after approval, but if the approval itself takes time, you could end up waiting longer for your money.
High fees. Provincial and territorial regulations differ and can have a major impact on the fees that you will pay. Find out exactly what fees you'll have to pay before you apply and accept the loan.
Access to an in-store network. Some short term loan providers have store networks across Canada and many of these companies operate online. You may find it hard to locate stores that remain open over the weekend, so your best bet is to get an online loan where you'll be transferred the funds electronically.
When can you expect to receive money?
We've rounded up a list of payday loan lenders and information on their approximate fund turnaround times. Remeber to check the websites of any lenders you want to apply with to ensure that they operate in the province or territory where you reside.
| Provider | What is the turnaround time to receive funds? |
| --- | --- |
| Cash Money | In as little as 15 minutes with INTERAC e-Transfer® if approved. |
| Captain Cash | In under 24 hours. |
| iCASH | Within 5 minutes after signing your loan agreement if funds are sent by Interac e-Transfer. |
| GoDay | In as little as 1 hour from approval |
| MyCanadaPayday.com | Funds will be sent immediately via Interac E-mail transfer. |
| Money Mart | Varies |
| Cash 4 You | In 60 minutes with funds deposited via Interac e-Transfer |
| National Payday | Within 30 minutes if your loan application is sent before 11:30am. |
The pros and cons of weekend short term loans
Benefits
You'll get your money anytime, from anywhere. Some short term loan providers let you borrow funds any day of the week, day or night. Since they offer loans online, you can apply for one just about anywhere or anytime.
You'll be able to use the funds for any purpose. Short term loan providers don't place restrictions on how you use the money you receive, as long as you use it for legitimate purposes.
A bad credit score is OK. Unlike traditional lenders, short term lenders accept applications from individuals who have a poor credit score or bad credit history. What's important is demonstrating an ability to repay the money you borrow.
Drawbacks
You'll pay a higher APR. One of the biggest drawbacks of short term loans is the high fees that you will pay. Make sure you're aware of how much you'll be expected to repay. Fees can vary depending on what province or territory you live in and what your credit score is like.
The loans are only short term. No matter how much money you borrow, expect to repay the entire amount on your next payday. Short term loans are not a solution for larger amounts of debt.
Predatory lenders. When you need money now, it's easy to go with the first lender you find, but be sure to check if they are a reputable and trustworthy lender before signing a loan contract. This will save you time and money in the long run.
How to tell if a lender is reputable
When should you avoid a weekend short term loan?
Avoid a loan you can't repay. If you think you'll have trouble repaying all of your loan, don't take it out. Late or missed payments will lead to extra charges, costing you more money, and ultimately sending you into a vicious cycle of debt.
Avoid skimming quickly over your loan offer document. Before you accept the loan, take time to go through the terms and conditions carefully. This should give you a clear picture of the fees and charges you might be expected to pay under various circumstances.
Avoid bad terms. If you have a loan offer that is extremely costly and full of fees, you're under no obligation to accept the terms. There are lender-matching services that can help you find a better loan.
A loan broker can help you find a lender that suits your needs
Pierre's car needs a repair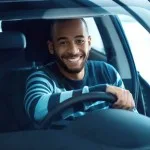 Pierre works weekends in a diner in Montreal. He has a 30-minute drive to get into work each day, but this morning his car won't start. It's three days before his paycheque is cleared and he doesn't have the spare $400 to pay his mechanic.
Pierre quickly jumps on the Internet, compares weekend payday loans and applies online. He finds a lender with 24/7 application processing and gets his loan funded the next business day after being approved. He can now afford to fix his car.
Are payday loans available in my province or territory?
Payday loans are available in all provinces and territories across Canada. You should be aware that payday loans are regulated by individual provinces, which means costs and fees can vary. Ensure that any lender you choose abides by the laws of the place you live.
At the time of writing in January 2019, the Yukon, Nunavut and the Northwest Territories do not have legislation regulating payday loans at the territorial level. Payday loans are regulated in these territories at the federal level only.
Find out how much lenders can charge across Canada
Bottom line
It may be possible to apply for and receive cash from a short term lone on the weekend. Your best bet is to visit the local branch of a short term loan lender in person or compare and apply with an online lender.
Frequently asked questions
Back to top