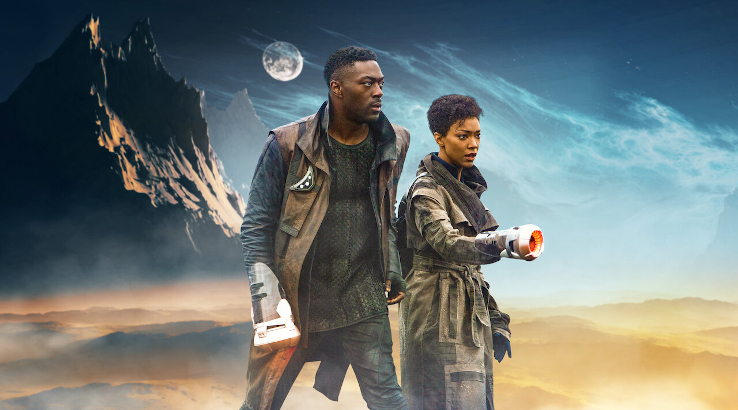 Title
Star Trek: Discovery
Year released
2017
Genres
Drama, Sci-Fi & Fantasy
Synopsis
Follow the voyages of Starfleet on their missions to discover new worlds and new life forms, and one Starfleet officer who must learn that to truly understand all things alien, you must first understand yourself.
Seasons
Season 2
Season 3
Season 1
Cast and crew
Sonequa Martin-Green
Doug Jones
Shazad Latif
Anthony Rapp
Mary Wiseman
Jason Isaacs
The history of the Star Trek series is long and winding, with series splitting off from the original show at every turn. Star Trek: Discovery is no different, picking up right at the end of the starship Shenzhou's last moments alive during a battle between the Federation and the Klingons.