Finder is committed to editorial independence. While we receive compensation when you click links to partners, they do not influence our content.
Want to live like royalty? Here's how to buy your own castle
A castle doesn't have to cost a fortune. And the ease of finding one might just surprise you.
Sure, buying a house is normal. Buying a castle, though? Sounds like something straight out of a fairy tale. Truth is, you can buy a castle today — even if you're not royalty. You don't have to spend a fortune, and you certainly don't have to buy a gargantuan structure like Germany's famous Neuschwanstein Castle. You'll find that castles are surprisingly accessible, whether you want an authentic Middle Age structure or a modern abode. And though a castle could certainly set you back millions of dollars, you can also find more than a few that cost as much as a house.
Ready to get started? Let the castle hunt begin.
Why buy a castle?
Buying a castle is unusual, but it could be one of the most fascinating purchases you make in your lifetime. Of the many reasons for wanting to own a castle, here are a few that may resonate.
1. Live in your very own castle.
Many people only dream of owning a castle, but you can actually do it! As long as you're willing to commit to a few improvements, you can renovate a historical castle into a livable place. Or you can build your own.
2. Turn it into a restoration project.
Castles are filled with history, steeped in political intrigue and battles of the ages. Some castle owners will tell you restoration is part of the fun. For many of them, it's especially fun to restore their properties with historical accuracy.
3. Develop it into an investment.
Not everyone can buy a castle or wants to deal with owning one. You could give potential residents the next best thing: renting.
Owning a castle affords many investment opportunities. You can develop your castle into a hotel or bed and breakfast. Or restore it and allow history buffs to see its storied halls. You can also upgrade it and rent it out for weddings, birthdays and family reunions.
Financing an investment property
4. Show that you've made it.
It's totally legit to buy a castle for the street cred. When you already have a home or two, what's another one for the "wow" factor? It's hard to make a bigger splash than by purchasing a castle.
5. Have the most unique home.
With a castle, you'll have the space and money to check off the craziest features from your ideal home checklist. Looking for architectural features like a turret with a spiral staircase or sprawling gardens with a vineyard? Have you always pictured enjoying your own library or ballroom? You can customize your castle with everything you've ever wanted in the perfect home.
Finding your perfect castle
Contrary to what you might be thinking, castle listings are easy to find.
Start your hunt at international property companies that sell luxury real estate.
Le Figaro Properties. Le Figaro sells luxury properties in France. On its website, you'll find more than 1,000 castle listings that range from 250,000 euros to 5 million euros and beyond. In CAD, that's about $360,000 to well over $7 million.
Sotheby's Realty. Catering to high-net-worth individuals, Sotheby's lists castles and chateaus online, most of which cost millions of dollars.
Prestige Property Group. This UK-based company offers castles mostly in France and Italy.
Christie's International Real Estate. Christie's is a luxury real estate company that sells properties priced at $1 million or more.
Your real estate agent. Your realtor may have access to castle listings through its company. For example, in recent years, Century 21 and Re/Max began offering historic properties.
How much does a castle cost?
Just like a private island, castles vary wildly in cost. But this may come as a surprise: A castle can cost as much as a house. On Le Figaro's website, for example, you'll find 315 listings — many of them smaller residential structures — priced at under 1 million euros, or $1.45 million CAD.
Which castles can you buy for under $1 million
Wondering how much castle you can afford for less than a million dollars? Compare a few of these recently listed castles across Europe.
This 19th-century chateau boasts 11 bedrooms and was built by a singer in the Opera de Paris. It's listed for $680,000 USD.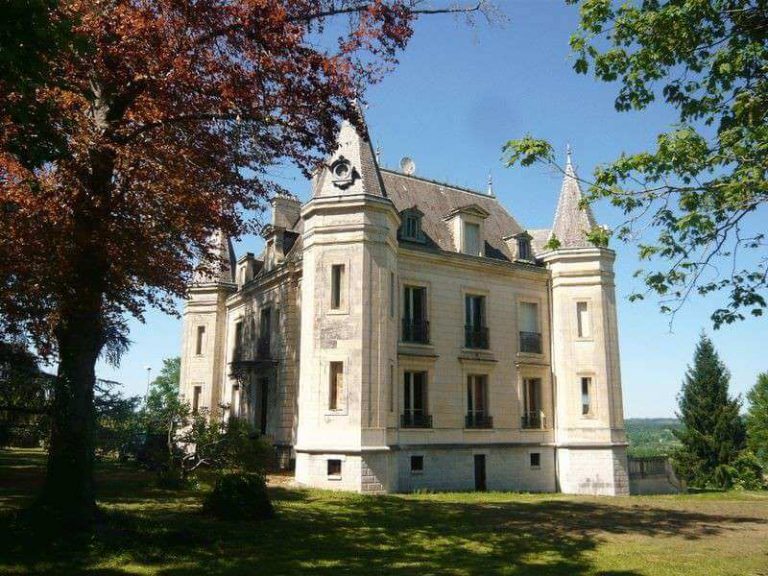 Image: Prestige Property Group
This castle complex in the Czech Republic was originally built in the 18th century. In 1958, it was deemed a protected monument. Today, it's under private ownership and listed for 350,000 euros.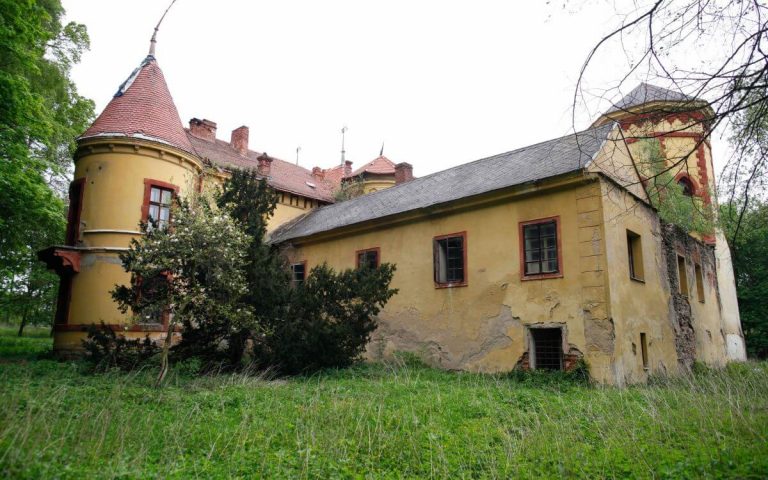 Image: VIP Castle
Whether you're looking for a castle that's move-in ready or one that's perfect for a restoration project, you should find what you want for under $1 million.
On the upper end of the spectrum, you'll find castles that are veritable mansions. They can set you back tens of millions of dollars, but you'll get a truly one-of-a-kind manor.
Here's a beauty of a property: A 40-room castle in Limoges, France, that was operational between the 12th and 15th centuries. It's now outfitted with modern trappings, complete with 16 bedrooms, a home cinema and a semiprofessional kitchen. It's listed for 16.8 million euros.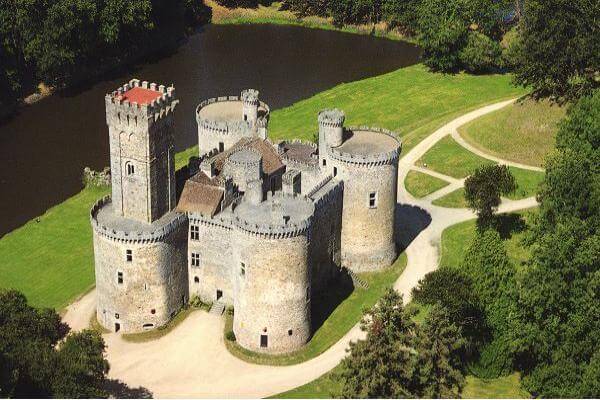 Images: Group Mercure
Canada is not without contributions to the castle real estate market. Chelster Hall, a $59 million property in Oakville, Ontario, was built in the style of an old English country castle and offers over 43,000 square feet of luxurious living space.
This 6-bedroom, 13 bathroom estate was carefully designed over 5 years with Mahogany paneled entry doors, White Oak flooring, European-inspired fireplaces and a lavish Old World interior. No less attention was paid to the grounds, which are populated with gardens for all seasons and literally thousands of trees and shrubs.
Although this castle is quite young, it offers the grandeur and historic feel of a true European royal residence with all the comforts of present-day living.
Images: Sotheby's International Realty Canada
Best countries to look at
Countries like Germany, Spain, Italy, England and France are classic destinations for castles, and they're filled with history. There, you'll find many castles built hundreds of years ago. If you've ever wanted a castle with a tower, turret or moat, these countries are excellent places to look.
Those aren't the only countries in which you'll find castles, however. You can find listings in European nations like Belgium, the Czech Republic, Slovakia and Hungary. There, you can find many history-rich castles at affordable prices.
Look beyond Europe and you may be surprised at what you find. You'll find castles in places like the United States, Canada and even South Africa. These properties tend to be newer: many were built in the 19th, 20th or even 21st century.
Here's an eye-popping modern castle in South Africa's Western Cape. Asking price: a cool $6.3 million.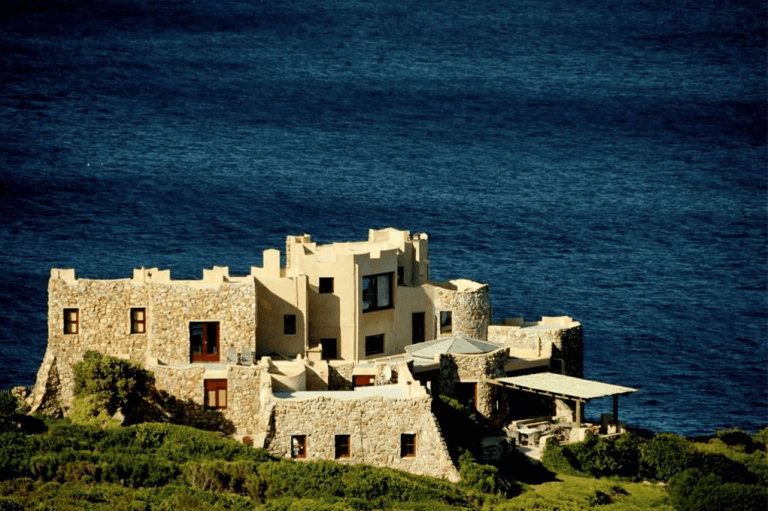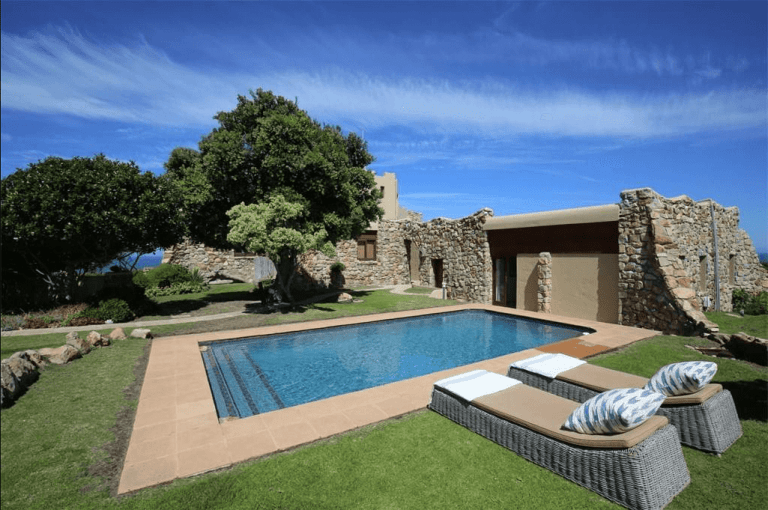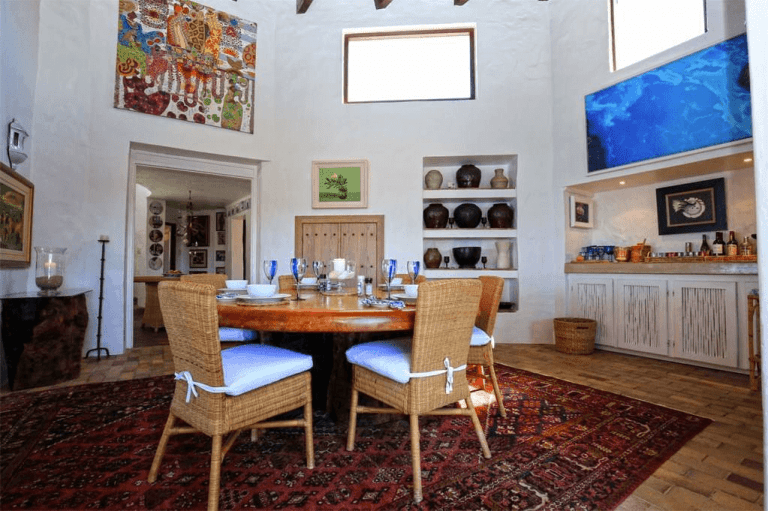 Images: Sotheby's
Consider these factors while choosing your castle
Before starting your search, decide what you want to do with your castle. Your goals will inform many important decisions. For example, do you want to live in your castle or develop it into an investment property?
How much do you want to pay? Setting a budget can give you an easy way to narrow your options. Many real estate sites let you filter listings by price.
Which country do you want to live in? You may be drawn to a country's history or want to develop in a specific region.
Old or new castle? A castle doesn't have to be hundreds of years old. You'll find castles built recently, as well as properties that stretch back to medieval times.
How much work will the castle need? Many castles aren't move-in ready — you may need to spend a lot of money on renovations, and you might not be able to live in the castle during major improvements.
How much will it cost to maintain? Castles are often very old structures that need continuing maintenance. If you'll spend a lot of time away from your castle, consider costs for caretaking.
What are the locals like? Are the locals comfortable with you buying part of their heritage? Do you like the local culture, and will your neighbors welcome you?
Could this be a popular vacation destination? If you're turning your castle into an investment, what activities are possible around the property? Some locations are particularly well-suited for hunting, horseback riding, hiking and more.
What are the local rules for buying castles? Local regulations may limit what you can do. For example, your renovations may be restricted because they don't fit with a castle's artistic heritage.
Should you buy a castle or build it yourself?
You don't have to buy an existing castle — rather, you can build your own. But both buying and building have their benefits and drawbacks.
Building a castle
Pros
Create the castle you envision — without following someone else's template.
Ensure your castle is built solidly, according to modern standards.
More flexibility for location.
Bypass many historical-structure regulations.
Cons
You'll likely need to find somewhere else to live during construction.
You might need to find a specialized construction company for the look you're after.
You won't get an authentic historical structure.
Buying a castle
Pros
Own a castle with a potentially rich history.
Become a custodian of a historical structure.
Bask in the prestige of owning a one-of-a-kind property.
Enjoy unique features you might never have imagined.
Cons
Could be more expensive to restore than building a castle yourself.
You can't choose the castle's location.
What to watch out for
Buying a castle may sound like a fairy-tale experience, but plenty can make it anything but. Before taking the plunge, consider these points of caution.
1. You might not like castle life.
Stay in the same town as the castle you're thinking of buying, or rent a nearby castle first to see how you like it. It'll be a huge hassle if you buy a castle and later find out you hate living in a historic property.
Don't go into the purchase thinking it'll be easy to sell the property later. Castles are a niche market, and it could be difficult to find a buyer. Think about a backup plan in case you have difficulty selling.
2. Be realistic about renovation costs.
If renovation becomes so expensive you're unwilling to finish it, you could end up with an unappealing residence. Worse, maybe, you'll have to sell your castle — and it may be less attractive to buyers because it isn't complete.
3. A castle may not come with much land.
A castle owner may sell the land around the property, and only then sell the castle. Confirm how much land you'll receive along with your purchase.
4. The purchase price isn't your only expense.
It's not cheap to maintain a castle. Consider additional expenses like gardening, personnel, structural maintenance and heating and air-conditioning. As a ballpark estimate, assume these costs will run at least $5,000 to $10,000 a month.
5. Research your host country's residence laws.
If you want to live in your castle, you might have to apply for a green card or permanent-resident status in your host country. This can be a tricky process, so do your research before buying your castle.
6. Research national and local rules for castle purchases.
A host country's laws may put a crimp in your castle-buying plans. For example, in Switzerland you can't buy a castle as a residence unless you're a Swiss citizen or permanent resident. You may also need to navigate local regulations. For fewer headaches, consult with a realtor who specializes in the region.
How to pay for your castle
Once you've found the castle of your dreams, it's time to figure out how to pay for it. You can apply for a mortgage if your castle is in Canada.
Chances are the castle of your dreams isn't in your home country. If that's the case, you might not find a local mortgage to pay for the property. And if you do find one, it'll might come with poor financing terms, like high interest rates.
Your best option might be to pay cash for your castle. Though shelling out the big bucks may sting, it could increase the chances of a quick sale. An all-cash offer may also give you more room to negotiate price with the seller, especially if the property doesn't need renovations before the sale.
Compare mortgages in Canada
Get a little help from the government
In some countries, you might qualify for tax rebates or renovation grants. For example, in France you may receive financial assistance from the government if you buy a historically significant castle.
It's time to buy your castle
Your castle is out there somewhere. Now, it's time for you to find it.
Do some soul searching on why you want a castle and what you want yours to look like. Then start your hunt online — luxury real estate websites make it remarkably easy to zero in on the right property.
Once you're clear on your budget and where you want your property to be, consider contacting a realtor that specializes in castles. They can help you flesh out your preferences and navigate country-specific laws.
With any luck, you'll find the castle you've always dreamed of.
Frequently asked questions
More guides on Finder
Ask an Expert
You must be logged in to post a comment.