Finder is committed to editorial independence. While we receive compensation when you click links to partners, they do not influence our content.
How to play and earn with Voxies
Voxies is a turn-based RPG NFT game with quests, cryptocurrency and 3D voxies.
Disclaimer: This information should not be interpreted as an endorsement of cryptocurrency or any specific provider, service or offering. It is not a recommendation to trade.
Decentralized gaming came onto the blockchain and cryptocurrency scene and changed how people interact with games. It has created a whole new gaming experience where the gamer can earn digital currency while they play; this is now known as play-to-earn (P2E).
Decentralized gaming is at the forefront of utilizing the power behind blockchain technology and non-fungible tokens (NFTs). This enabled the gaming industry to create a popular, untapped marketplace overnight. Voxies is one NFT play-to-earn game to enter the space.
What are Voxies?
Voxies are the NFT playable and collectible characters within the game Voxie Tactics. 10,000 original genesis voxies have been minted on the Ethereum blockchain. Each voxie is a fully animated 3D NFT created from voxels with playful animations and emotes. A voxie has 20 different attributes that make them unique with varying rarity. Each voxie can be 1 of 10 races and 1 of 20 classes, which carry distinct characteristics and abilities for in-game use.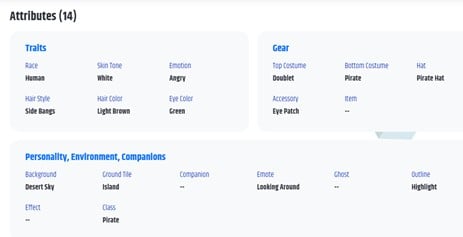 The gameplay of Voxie Tactics is a turn-based RPG genre made popular by the PlayStation classic game and namesake Final Fantasy Tactics. Those who are more familiar with other NFT play-to-earn projects like Axie Infinity will be familiar with this style of gameplay.
Players will earn the native cryptocurrency VOXEL token as they interact and play in the game. VOXEL tokens will be available for purchase in-game or on several exchanges. Players can currently buy and sell their voxies on opensea.io.
How does play-to-earn work within Voxies?
Blockchain technology and NFTs power decentralized gaming and enable the creation of an interactive marketplace. This marketplace bridges the traditional in-game marketplace with a broader digital currency that can be exchanged for other cryptocurrencies on exchanges. Players can earn rewards from playing the game, then sell them for a profit on secondary marketplaces such as OpenSea.
What are NFTs on Voxies?
Each genesis voxie (1 of the first 10,000) is a unique NFT and has the added characteristic of being able to mint additional voxies through accumulating resources within the game. This is similar to the breeding process in Axie Infinity. It will allow the game to scale to more players while incentivizing the early voxies investors and allowing them to determine the marketplace for next-generation voxies. Only genesis voxies will have the ability to mint more voxies.
NFTs also come in the form of items and equipment within the game and will be available for exchanging within the game's marketplace or on secondary exchanges, once the game launches.
What is the Voxies token (VOXEL)?
VOXEL is the native in-game currency to Voxies and Voxie Infinity. It will be used as the in-game marketplace token for purchasing equipment, items and resources. Resources can be used by genesis voxies to mint second-generation voxies. More information on additional uses will be released in the Voxies whitepaper projected to be released by the end of 2021. VOXEL at the time of writing is not listed on any exchange and the only way to currently earn the native token is to already own one of the 10,000 genesis voxies. 2% of the total token circulation is currently being distributed every week to everyone who owns one of the original 10,000 voxies.

Purchasing voxies
The initial sale of the 10,000 first-generation voxies sold out within months of launching. You can still purchase voxies on opensea.io but you do not need to own a voxie to play Voxie Tactics. You will need a team of 7 voxies to play the game but you can use any or all of the supplied base voxies to get started. However, owning your own voxies or renting them from another player will yield higher rewards than using the base ones.
Players that own voxies can rent them out, similar to the scholarship program in Axie Infinity. Players that rent out their voxies will receive a portion of the rewards that the player renting them earns and is a great way to earn passive income as an additional benefit to playing directly.
Why play Voxies over other play-to-earn NFT games?
What makes Voxies different from other NFT play-to-earn projects? While games like Axie Infinity have dominated the play-to-earn NFT market to date, most of this attention and market capture has been driven by them simply being first to market in a highly demanded and sought-after area. The gaming industry as a whole is similar to blockchain technology in that it is a complex disruptive force with a lasting social impact. It is constantly evolving with new genres, games and styles, and just because something is first does not mean it will be dominant forever. That is not to say there is no space for both Axie Infinity and Voxies to flourish. Rather, that there is plenty of room for them to coexist. The gaming industry is not a zero-sum game and healthy competition benefits players and developers alike.
The creative team
One thing that helps distinguish Voxies over its competitors is the development team. While other NFT play-to-earn games are heavily focused on the tokenomics and blockchain component of the game design, Voxies' development team and founders "Always Geeky Games" are game developers first. They have over 15 years of experience at some of the largest AAA studios working on some of the most popular games during that time. This focus helps them develop a product that has gamers' experience at the forefront.
How to play Voxie Tactics
Voxies is currently still in alpha gameplay with a free-to-play demo available for download. The demo and full game are currently only available for PC users, with Mac and mobile devices in development for 2022 and 2023. The full game should launch in December 2021 along with its in-game marketplace where players can exchange items and resources with each other.
The gameplay
Players will be able to roam around on an interactive grid-based world with NPCs (non-playable characters) and other players. The full game will enable both a PvP (player vs player) and a PvE (player vs environment) mode. When a player engages with an NPC or other player, they will be drawn into a battle screen, similar to other turn-based RPGs. Players will then deploy their voxies in their starting position, paying attention to elevation and terrain to achieve a tactical advantage. Voxies take turns based on their initiative to move or use one of their abilities. Voxies will keep taking turns until only one side remains or a player withdraws. The developers will have a leaderboard with regular rewards distributed to players with the best records. They will host events year-round, incentivizing players with additional NFTs and resources which they can reinvest in the game or take to a secondary marketplace.
Battles
Voxie Tactics has a heavy emphasis on tactics. Each class has unique characteristics and abilities which makes them better suited for different roles. A knight has armour and is better utilized in close combat because they can absorb more damage, whereas a mage or a ranger has less health but better range and is better suited to remain at a distance. Throughout the game, players are rewarded with items and resources which they can use to improve their voxies.
Is Voxies pay to win?
If there is a marketplace then what will stop whales from coming in, buying up the best equipment for their voxies and essentially paying their way to the top of the leaderboard? The developers have had the foresight to preempt this issue. There will be 2 leaderboards running concurrently. The first leaderboard has a stock number of items that all players have access to. This prevents the whale scenario and creates a level playing field. It also means everyone has the same opportunity to climb the leaderboard. The developers wanted Voxie Tactics to be primarily based on players' ability to use the in-game mechanics and tactics. They included a second leaderboard that still allows players who want to display their unique voxies or more powerful items.
Overview
Voxies, unlike other decentralized NFT projects, operates as a game first. Its development team understands the marketplace for gamers and how to execute a quality product. The game's utilization of VOXEL artwork creates an approachable style for gamers unfamiliar with NFTs or cryptocurrency. Similarly, through channeling older gamers' nostalgia for a classic game like Final Fantasy Tactics, they might be able to tap into a market that other play-to-earn NFT projects have missed.
They are still in alpha (as of November 2021), so it is too early to tell how successful they will be. Overall, it seems like it will be a very fun game for gamers, and there is a definite demand for the NFTs currently, but the lack of a whitepaper is cause for hesitation.
Disclaimer: Cryptocurrencies are speculative, complex and involve significant risks – they are highly volatile and sensitive to secondary activity. Performance is unpredictable and past performance is no guarantee of future performance. Consider your own circumstances, and obtain your own advice, before relying on this information. You should also verify the nature of any product or service (including its legal status and relevant regulatory requirements) and consult the relevant Regulators' websites before making any decision. Finder, or the author, may have holdings in the cryptocurrencies discussed.
More guides on Finder
Ask an Expert
You must be logged in to post a comment.