Finder is committed to editorial independence. While we receive compensation when you click links to partners, they do not influence our content.
Using a credit card in the US
You love using your credit card here in Canada — but can you use it in the States?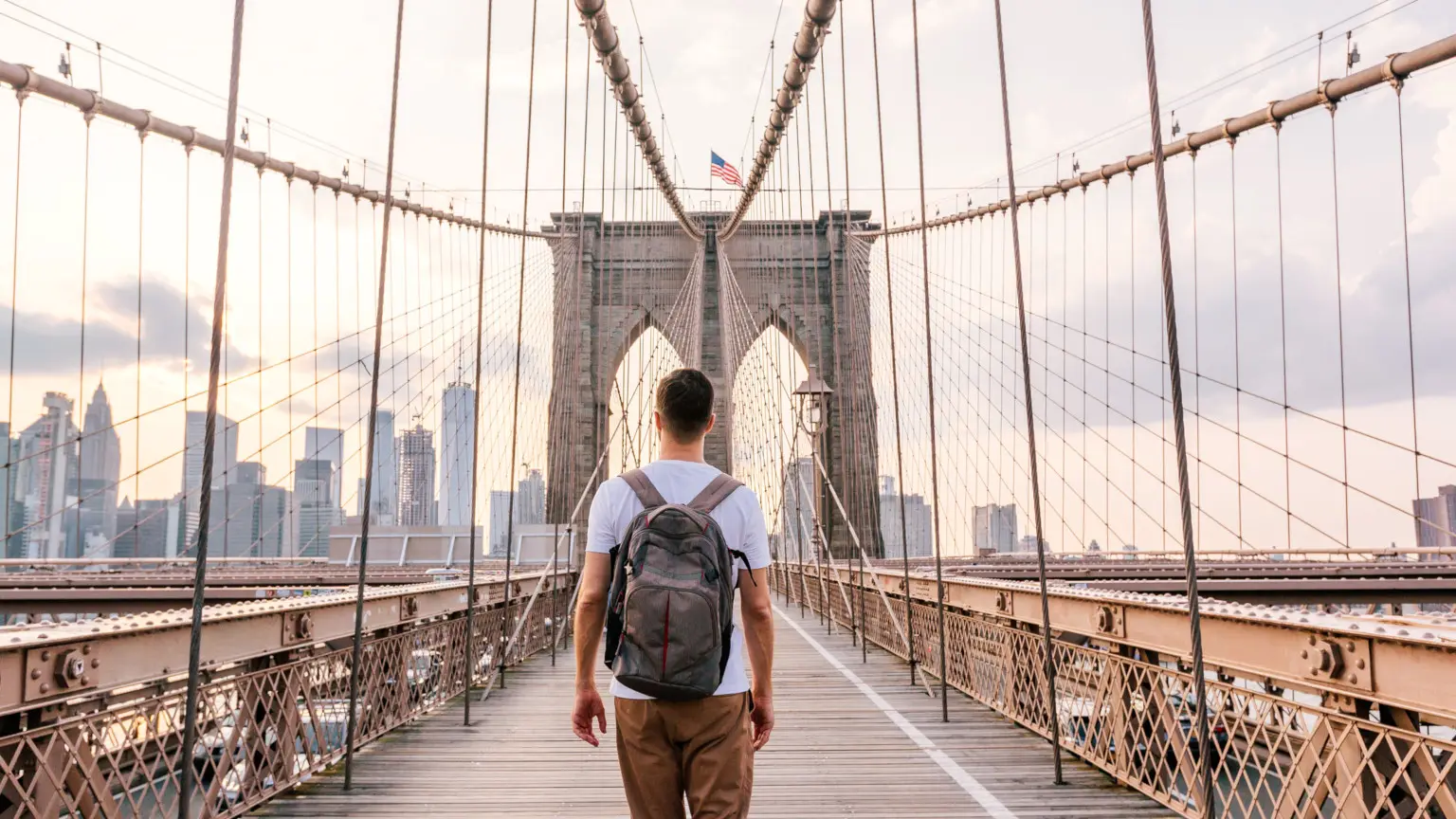 Good news: our southern neighbour loves credit cards as much as we do. Unlike in Europe — where you'll sometimes rely on cash for transactions — in the States, you can often get by with just your card. Before taking your card to the US, however, there are a few things you should know: fees, how to keep your card safe, where to get cash and more.
Which credit cards are accepted in the US?
| | Merchant acceptance | ATM acceptance |
| --- | --- | --- |
| Visa | High | High |
| Mastercard | High | High |
| American Express | Fair | High |
Compare credit cards for use in the US
A good benefit to look for in a credit card used for travel is a lack of foreign transaction fees. This means that you won't have to worry about paying a fee every time you use your card while traveling. Although foreign transaction fees are often small, they can add up quickly over the course of a trip. Compare credit cards below.
A few credit card fees to avoid
Though the States is just a hop and a skip across the border, your spending there is still subject to international fees. In particular, you'll want to avoid foreign transaction fees and currency conversion fees.
Foreign transaction fees
A foreign transaction fee is assessed when you use your card abroad, and it's usually 3% of each transaction (though can be more, depending on your card).

Example of foreign currency fees from BMO Mastercard policy
Most credit cards have foreign transaction fees. However, all good travel cards come with no foreign transaction fees. For a few excellent cards, compare no foreign transaction fee credit cards here.
Currency conversion fees
A merchant may offer to convert your bill into CAD dollars instead of charging you in US dollars. This is called dynamic currency conversion, and it's expensive because you'll pay a currency conversion fee for it. If a merchant offers it, take a hard pass.
Should I use my credit card to get cash?
Though you can likely use your credit card everywhere you go in the States, you may need to get cash at some point. Unfortunately, it can be very expensive to get cash from your credit card. That's because your card provider will charge you a cash advance fee as well as a higher interest rate for cash advances.
Check out this card's pricing information table. As you can see, depending on the card you have, the cash advance APR can be as high 20.5% (or more). Sometimes this rate will be higher than your purchase or balance transfer APRs.


Example of cash advance APRs and fees from BMO Mastercard policy
Not only that, but you'll see that a cash advances comes with a fee. At a minimum, you'll pay $3.50 in Canada. But you'll pay more when you're outside of Canada and in the US. Of course, credit-card ATM withdrawals may also be subject to foreign transaction fees. The implication is clear: Don't use your credit card at ATMs.
Pick up a no-fee debit or ATM card instead
Instead of relying on your credit card to get cash, look for a low-fee debit or ATM card.
Look for a card that doesn't charge foreign transaction fees. That means you can avoid the 1% to 3% fee that credit and debit cards often charge.
Magnetic stripe and chip credit cards
Card providers in Canada upgraded your existing credit cards years ago to ones with a chip inside. These cards are called, unsurprisingly, chip cards.
In Canada, chip-and-PIN cards are standard. With this type of card, you enter a four-digit personal identification number to verify your identity. In the US, chip-and-signature cards are mostly still standard— you must provide a signature during a transaction to verify your identity.
Can I use my chip-and-PIN card in the States?
You're not out of luck if you only have a chip-and-PIN card. If you don't have a chip-and-signature card, US point-of-sale systems may ask you to provide a signature to complete each transaction or you may be not be required to enter a PIN or give a signature at all. You'll simply insert your card and remove it for the transaction to be complete.
Is it safe to use my credit card in the US?
For the most part, you're quite safe from credit card fraud in the States. You'll rarely be on the hook for fraudulent transactions due to your card's fraud protection policies.
As with all destinations, however, there's the possibility your credit card information could be stolen. Here are a few ways to avoid it.
Keep your PIN safe. Whenever you enter your PIN, use your other hand to cover your inputs. This helps cut down on spying — both from hidden cameras and people looking over your shoulder.
Be careful about which ATMs you use. Avoid decrepit ATMs and ATMs in isolated locations. Instead, use ATMs attached to banks.
Cancel your ATM transaction if anything seems awry. Don't use an ATM if your card doesn't slide smoothly into the card slot, or if the keypad is difficult to press. The machine may be compromised by a credit card skimmer — a device that steals credit card information.
Credit card fraud, skimmers and keeping card information safe
Keeping your credit card (physically) safe
Thieves don't just steal credit card information by recording your card number — they can also steal the card itself.
Pickpocketing isn't a huge problem in the US — certainly not as big of a problem as it is in Europe. However, it's still a good idea to remain vigilant, especially in larger cities. Keep your belongings close, even if you're in a supposedly safe place like a restaurant. Never leave your wallet or purse un-attended and don't give your card to anyone you don't know or trust.
How should I prepare before my trip?
Before heading to the US, ensure that you can use your credit card with no problems.
1. Get a credit card with no foreign transaction fees. Foreign transaction fees can be a downer on vacation, but they're easy to avoid if you pick the right card.
2. Highly consider getting a Visa or Mastercard. Visa and Mastercard are the most widely accepted cards globally. You can use American Express at some locations, but many other merchants won't take it.
3. Give your card provider a heads-up. Your card company hates fraud because it loses them money. If they see a foreign transaction on your card, they may put a hold on your account for suspicious activity. To avoid this, let your provider know you'll be traveling to the States.
4. Know who to call if you have a problem with your card while traveling. Your card might be stolen while you're traveling, or you could lose it. In both cases, you'll need the right number to call for a replacement card.
5. Know where you'll get cash once you arrive. So you don't waste time, plan out beforehand where you'll get cash. See if your bank has international partnerships that allow you to use some ATMs for free.
Once you've made these arrangements, you're all set to use your credit card on your next trip to the US. Safe travels!
See more guides on using a credit card in other countries.
FAQs
More guides on Finder
Ask an Expert
You must be logged in to post a comment.