This article contains links to products or services from one or more of our advertisers or partners. We may receive a commission when you click or make a purchase using our site. Learn more about how we make money.
Compare savings accounts by withdrawal limits
Skip withdrawal fees by getting a bank account that comes with unlimited transactions.
EQ Bank Savings Plus Account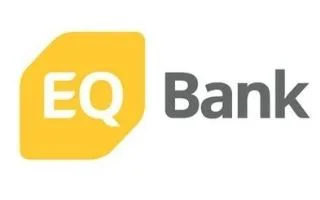 Zero everyday banking fees
Free transactions
No minimum account balance
Go to site
To encourage you to save, many banks limit the number of times you can withdraw from your savings account for free, and you'll be charged a fee each time your withdraw over this limit. If you typically go over the number of free withdrawals you have each month, consider getting a savings account with more – or even unlimited – free withdrawals.
Compare savings accounts by withdrawal limit fees
Use the table to compare savings accounts by withdrawal fee. Want to view your top picks side-by-side? Click the "compare" box next to your top picks for an alternative view.
What counts as a transaction?
Unfortunately, there's no universal definition of what's considered a "transaction." Banks have separate policies, but types of transactions almost always include debit purchases, bill payments and money transfers. Pre-authorized payments and ATM withdrawals may also count as transactions depending on your bank's rules.
Bear in mind that some banks offer free self-serve transaction through online and ATM banking, but customers may be charged a fee for in-person and over-the-phone transactions conducted with the assistance of a bank representative.
Do deposits count towards my transaction limit?
No. Banks don't count putting money into your account as a transaction. So, it's safe to make cash deposits, deposit cheques, receive government payouts or have your employer pay you by direct deposit.
How to avoid savings account withdrawal limit fees
Follow these helpful tips for keeping withdrawal limit fees to a minimum:
Conduct in-person transactions. Withdrawals made in-person are unlimited, so consider choosing a bank or credit union with a large national presence. That way there's always a branch location nearby if you need quick and easy access to your funds.
Make ATM withdrawals. Depending on your bank's policies, ATM withdrawals may not count towards your transaction limit. If this is the case, you can make unlimited cash withdrawals without worrying about potential fees.
Combine withdrawals to make fewer transactions. If you know when you need to withdraw funds and how much you'll need to take out, you can plan ahead and withdraw one larger amounts instead of multiple smaller amounts in separate transactions.
How to compare savings accounts to find the right one for your needs
Keep the following factors and features in mind when comparing savings accounts and withdrawal limits:
Size of its network of branches and ATMs. If you typically withdraw cash in-person, find a bank with a large network of branches around the country and a sizeable ATM network. Withdrawing from an ATM outside your bank's network with result in fees, so the larger the network the better.
Amount you can withdraw in each transaction. Some banks place limits on the maximum amount you can withdraw at an ATM or branch at one time. Some of these limits can be as low as $500 a day, so you'll want to read the account disclosure to see how much money you can withdraw at once. If necessary, speak to a bank representative to raise your daily, weekly and monthly withdrawal limits.
Terms and conditions. Check to see whether there are any conditions attached to any claim that an account comes with "unlimited withdrawals." For example, you may need to deposit a minimum amount each month in order to bypass fees.
Ongoing fees. You should also be aware of any ongoing fees that may apply like monthly maintenance fees, money transfer charges and fees for producing paper statements. Save money by looking for accounts with no maintenance fees, free Interac e-Transfers and free e-statements.
Excess withdrawal fees. Usually, you'll be charged a fee for each transaction or withdrawal beyond the limit. Fees often range from $1-$5.
Common bank fees and how to avoid them
Bottom line
Some banks charge hefty fees when you go over your savings account withdrawal limit. If you're looking for a bank that won't charge you an arm and a leg for excess transactions, compare savings accounts to find one that comes with minimal fees and — even better — unlimited transactions.
Frequently asked questions
More guides on Finder
Ask an Expert
You must be logged in to post a comment.