Traveling overseas involves a lot of planning — and that includes your money.
Which option is right for your next trip?
American Express Cobalt Card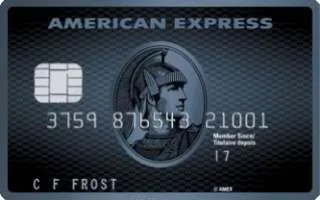 American Express Cobalt Card
Eligibility criteria, terms and conditions, fees and charges apply
American Express Cobalt Card
Apply today and earn up to 5 points for every dollar you spend on eligible purchases. Terms apply.
Purchase interest rate: 19.99%
Cash advance rate: 22.99%
Annual fee: $120
Credit rating: Fair, Good, Excellent
Minimum age: Age of majority in province/territory of residence
Compare travel credit cards
*The products compared on this page are chosen from a range of offers available to us and are not representative of all the products available in the market. There is no perfect order or perfect ranking system for the products we list on our Site, so we provide you with the functionality to self-select, re-order and compare products. The initial display order is influenced by a range of factors including conversion rates, product costs and commercial arrangements, so please don't interpret the listing order as an endorsement or recommendation from us. We're happy to provide you with the tools you need to make better decisions, but we'd like you to make your own decisions and compare and assess products based on your own preferences, circumstances and needs.
What is travel money?
Travel money is essentially the options of credit cards, debit cards, prepaid cards and foreign currency — all designed for travel and foreign transactions. Each form of travel money has different benefits and depending on the destination, one may be suited as better than another.
When considering travel money, be sure to do your research. It's wise to always take a combination of products to ensure that you'll have an acceptable option of payment no matter where you are.