TourRadar promo codes: Up to 75% off tours
Book your next adventure with world leader TourRadar and use these promo codes to get more value out of your travel budget.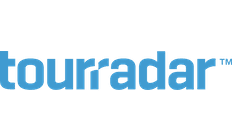 TourRadar is a reservation and comparison service offering more than 1 million departures from a range of international travel specialists.
Tours are available from more than 500 operators including Contiki, On The Go Tours, Intrepid and Trafalgar. Destinations on offer include Europe, Africa, Latin America, North America, Asia, Australia and New Zealand.
TourRadar promo codes and discounts
TourRadar's coronavirus (COVID-19) cancellation and changes policy update
As of 20 March 2020, TourRadar offers two options for postponing or cancelling a tour with most operators that it works with. You can cancel your tour for a credit, which you can use to re-book a future tour with the same operator. Alternatively, you can request a full cancellation and a refund, but cancellation fees may be charged.
Since TourRadar doesn't operate its own tours but rather sells them from other brands, it's best to also check the current policy of the brand directly. We've rounded up some of the latest policy updates from popular tour brands sold on TourRadar.
---
TourRadar Review | Pros and Cons
Pros
No booking fees. TourRadar does not charge any booking fees or credit card fees.
Free cancellation insurance. Travel with the knowledge that you have the freedom to tweak your plans as you go without worrying about cancellation fees.
24/7 support. Regardless of where you are when you need help, you can get in touch the team at TourRadar 24/7.
Earn travel credits. Every reservation you make rewards you with travel credits that you can put towards your next booking.
Cons
Tour operator cancellation fees may apply. TourRadar does not charge any additional cancellation fees but you may be subject to charges from the individual tour operator in case of a late cancellation.
---
How do I make a booking with TourRadar?
The TourRadar booking platform makes it easy to search for, compare and book a wide range of tours from different operators worldwide. Use the search form and filters to narrow down your results, compare tours and then follow through with the booking form to make your reservation. You will need your credit card or debit card details to confirm.
---
What forms of payment does TourRadar accept?
Visa
MasterCard
American Express
PayPal
---
What is the TourRadar cancellation policy?
You can make a cancellation directly with TourRadar and you will not be charged any additional fees. However, depending on the individual policies of the independent tour operator, you may be charged cancellation fees in some cases. Check the terms and conditions during the reservation process to avoid disappointment.
---
Ask an Expert
You must be logged in to post a comment.