Finder is committed to editorial independence. While we receive compensation when you click links to partners, they do not influence our content.
Compare tire and rim coverage
Find out what tire damage you're covered for with your car insurance.
Your tires could be covered under different types of coverage, or you could opt to add tire and rim insurance for added protection. Some car dealers might offer it unprompted. Compare tire and rim insurance, including what it will and won't cover, how it works and whether it's worth it for you.
Does car insurance cover tire damage?
How your tire is damaged and how badly determines what coverage you'll need to pay for repairs. For example, you can use roadside coverage to get help swapping for your spare tire if you have one, but you'll typically be limited to a few roadside claims a year.
Even if your popped tires are covered by your policy, you may want to consider how expensive the repairs may be. Most policies require you to pay a deductible for a collision or comprehensive claim, which might be higher than the cost of replacing the damaged tire.
| Coverage | Tire damage coverage? |
| --- | --- |
| Roadside assistance | Yes – covers replacing with a spare tire or patching a small tear |
| Collision coverage | Yes – tire damage is paid for by the at-fault driver if damaged in an accident; also typically covers damage if you run into a pothole |
| Comprehensive coverage | Yes – tire damage is covered if you run into a pothole or curb |
Types of car insurance coverage
Does car insurance cover slashed tires?
How your tire was slashed matters, maybe you drove over a nail, or perhaps someone vandalized your vehicle. Having your insurance company pay for the repairs of a slashed tire will depend on which type of policy you have, and how the incident happened.
Compare free comprehensive car insurance quotes online
How does tire and rim insurance work?
Many car insurance policies will specifically exclude tires and rims or may limit you to only a single claim per year. If you're covered through your collision, comprehensive or roadside coverage, you might still have to pay a deductible or face certain limits.
Some car insurance policies will actively exclude coverage for tire damage caused by punctures, road cuts or bursting. For example, if you drive past a construction site every day, there's a good chance of debris eventually bursting a tire. In this case, some car insurance policies would not cover it, while tire and rim insurance would.
Tire and rim insurance is designed to help cover what standard car insurance doesn't. It makes sure your wheels have, at the very least, the same level of coverage as your car.
Specialized tire and rim coverage add-on will typically let you claim multiple times per year with no limitations on damage type. You're usually covered for damage from potholes, road debris, popped tires and even manufacturer defects.
How do I buy tire and rim coverage?
You can usually add this coverage to your current car insurance policy or purchase it through your car loan lender. For loaned cars, this coverage can often be rolled into your loan payments.
Is tire and rim insurance worth it?
To work out whether tire and rim insurance is worth it, look at your car insurance policy and see what it doesn't cover that tire and rim insurance can. Typically, the difference will be that tire and rim insurance covers you for damage caused by road debris, running over potholes or curbs and similar accidental damage. All of these are typically excluded by car insurance policies.
Other differences to watch for include:
Being able to make multiple claims per year under a tire and rim policy
Being able to make tire and rim claims without risking a substantial increase to your car insurance premiums, or losing your no-claims bonus
Not having to pay a deductible, or having a lower deductible
Extras that are not available with your car insurance, such as emergency accommodation coverage if car damage leaves you stranded far from home
Car tire and rim insurance is typically very cheap compared to standard car insurance premiums and may be well worth it if you think there's a high possibility of tire damage, or if you're happy to pay a little bit more for the extra coverage.
What to look for in a tire and rim policy
Compare policies by looking at the conditions in which they will and won't pay out. In tire and rim policies, look at the following:
When it will pay out. Policies will typically specify certain causes of damage that are covered. These are typically tire and rim damage caused by punctures, bursts, road debris and similar accidents.
When it won't pay out. You are unlikely to get coverage for tire damage caused by braking, wear and tear or deterioration over time. Other exclusions will also apply, such as a failure to maintain the recommended tire pressure.
If it comes with extras. One extra commonly available with tire and rim insurance is emergency accommodation coverage. This will pay an accommodation allowance if damage to your tires or rims leaves you stranded and in need of a place to stay. Other extras may also be available.
How it pays out. Depending on the policy, you might be able to claim the cost of repairs, replacements, retreading or more.
Bottom line
The value of a tire and rim insurance policy depends not only on how much you're paying for it, but also on what it does and doesn't cover. Even comprehensive car insurance policies may be lacking in wheel coverage, and tire and rim insurance can be an affordable way of compensating.
Take a look at what type of car insurance policy you have and what it covers. Then decide if any additional tire and rim insurance is worth it. To make sure they work in harmony, you might want to consider looking specifically at tire coverage the next time you compare car insurance and then decide whether you need the extra protection
More on car insurance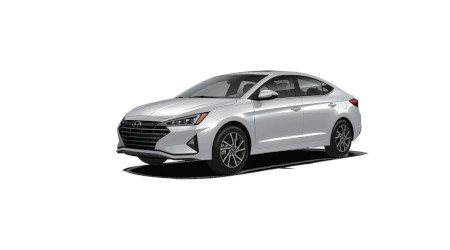 The average Hyundai Elantra car insurance cost is $290 a month, or $3,474 a year. Compare different insurance providers to find the best price.
Read more…
aha car insurance is an optimal solution for individuals in Ontario that want quick, stable coverage.
Read more…
Onlia auto insurance is a favourable solution for individuals that want quick, easy-to-understand coverage.
Read more…
More guides on Finder
Ask an Expert
You must be logged in to post a comment.