This article contains links to products or services from one or more of our advertisers or partners. We may receive a commission when you click or make a purchase using our site. Learn more about how we make money.
TELUS Internet Review
Get high-speed Internet and pay less when you bundle your services with TELUS Internet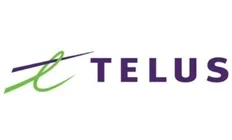 Please note: All information about TELUS Internet has been collected independently by Finder and this product is not available through this site.
TELUS is a Canadian telecom company that operates primarily in Western Canada. It offers a variety of Internet plans with download speeds up to 1500 Mbps. You'll also get discounts when you bundle your Internet with TELUS Optik TV or TELUS Pik TV. The downside is that TELUS Internet is only available to residents of BC, Alberta and Quebec.
Learn more about TELUS Internet plans and find out how you can request more information or sign up for an account today.
Product details
Speed. Ranges from 150Mbps to 1500Mbps
Starting price. Starts from $90 per month, depending on what speed you want.
Minimum contract. You can pay month-to-month or on a two-year plan.
Offers. Bundling your TELUS Internet with TELUS Optik TV or TELUS Pik TV can save you money on both services every month.
What is TELUS?
TELUS is a well-established telecom company offering Internet services in British Columbia and Alberta (as well as in some parts of Quebec). It offers three main Internet speeds depending on how much bandwidth you need. These include basic fibre optic plans (including 150Mbps and 940 Mbps plans) as well as TELUS Gigabit plans (which offer a download speed of more than 1Gbps).
What plans does TELUS offer?
TELUS offers three main types of Internet plans to the provinces it serves. You may also be able to design a custom plan to fit your needs (with 25, 75 and 750Mbps download speeds).
PureFibre Internet 150/150
PureFibre 150 plans come with download speeds of 150Mbps These plans start at $90 per month, which is more expensive than similar options available from other providers like Shaw. Just be aware that you'll have to pay $100 per month once your plan ends (or if you sign up for month-to-month billing).
PureFibre Gigabit Internet
PureFibre Gigabit plans come with download speeds of 940 Mbps. These plans start at $99 per month on a two-year contract or $155 per month if you sign up for month-to-month service. You'll also pay $155 per month for this service once your contract expires.
PureFibre 1.5 Gigabit Internet
The TELUS 1.5 Gigabit plan is the fastest Internet plan that TELUS offers, with download speeds up to 1500Mbps. You'll pay $165 per month for a two-year contract or if you sign up for a month-to-month service. You'll also pay $165 per month after 24 months have passed.
How much will I have to pay for my plan?
You'll pay different amounts based on what type of plan you choose as well as whether you decide to pay on a month-to-month plan or a two-year contract. Signing up for a contract can save you as much as $56 per month on your overall costs and you'll get a future statement credit when you place your order online. A month-to-month plan will let you cancel at any time but you'll have to pay a higher monthly rate.
Does TELUS allow bundling?
You can bundle together your TELUS Optik TV or TELUS Pik TV and Internet packages to get a discount on your services.
For example, you'll save money when you bundle your Internet plan with Optik TV on a two-year plan compared to the price if you purchased them both separately on a month-to-month plan. You'll save an even higher amount if you choose to bundle your TV with the TELUS Gigabit package.
What other features should I know about?
You can get a number of other features with TELUS, though you may need to pay a small fee to get access to some of them:
Whole-home Wi-Fi coverage. Pay an extra fee to link your Wi-Fi throughout your house with the TELUS Boost network.
Unlimited data. Enjoy unlimited home Internet data for free with any Internet plan on a two-year term, or pay more per month for no-term plans.
TELUS online security. Get basic or advanced online protection for your devices with a Norton 360 subscription and additional security features.
TELUS Wi-Fi app. Download the TELUS Wi-Fi app to monitor your network and limit access for certain users.
My TELUS account. Sign into your My TELUS account to make bill payments or monitor your Internet usage.
What to watch out for
Cons
Only available in some provinces. You'll only be able to get TELUS Internet plans if you live in BC, Alberta or Quebec.
Higher monthly fees. The cheapest plan costs $90, while other providers usually start at around $50 for their low-cost options.
Activation fee. You'll pay around $100 to get your modem installed, which is double what some other plans charge.
Usage caps. There may be caps on how much you can use your Internet for some basic plans.
Extra fees. You'll pay $15 per month to get unlimited Internet use with month-to-month plans (which is not typically charged by other providers).
Extras cost more. You may need to pay more if you want extra features like wall-to-wall Wi-Fi coverage.
How do I sign up with TELUS?
Click "Go to Site" on this page to be securely directed to the TELUS Internet sign-up page.
Fill in your address to find out what services TELUS offers in your location.
Complete your application with personal details that include your name, email address and birth date.
Review and submit your application and wait to hear from TELUS about your eligibility.
Once you're approved, sign up for a My TELUS account to manage your bills online and pay for your TELUS Internet.
Bottom line
TELUS is a reputable Internet provider working mainly in the provinces of BC, Alberta and Quebec. It offers high-speed Internet with plans starting at $90 per month. You'll have the choice of month-to-month or two-year plans, and you can also bundle your Internet with TELUS Optik TV or TELUS Pik TV to get additional discounts.
Frequently asked questions
More guides on Finder