Finder makes money from featured partners, but editorial opinions are our own.
10 ways to invest for social justice
Because it's time we put our money where our mouth is.
While Black, Indigenous and people of color (BIPOC), LGBTQI and women make up historically marginalized communities — financially and socially — it's time to position them at the forefront.
Investors can "identify and develop investments that advance racial equity," says Matt Oneck, president and CEO of Mission Investors Exchange, an impact investing network for foundations working toward social and environmental change. "Individuals can use their investments to support the Black Lives Matter movement and the fight for social justice."
Here are 10 ways to invest in social justice and long-term sustainability by rethinking where your money goes.
1. Invest in businesses owned by marginalized communities.
Use your money to directly support companies and initiatives that support social and racial justice. By investing in BIPOC-, LGBTQI- and women-owned businesses, you can help build community wealth.
Research individual stocks that share your social values and have a strong potential for returns. You can start with Racial Justice Investing, which is run by a coalition of investors that aim to combat structural racism through the power of finance. RJI's resources include ways to support organizations that promote racial equity and justice and useful tools for investors to jump-start a socially conscious portfolio.
Another resource is Springboard Enterprises, whose mission is to empower women entrepreneurs through a network of mentors, investors and partner companies dedicated to building successful women-led companies in the technology and life science industries. See its list of partners for ideas of socially minded companies to invest in.
2. Work with an investment adviser who understands your values.
Collaborating with an investment adviser that holds similar personal and moral values can make it easier for you to find socially responsible investments.
Paul Z. Shelton Jr., chief investment officer of Warwick Shore Advisors, tells Finder that a financial adviser can "often identify philanthropic opportunities for which clients can optimize their legacy in a socially responsible way."
At financial adviser company GRID 202 Partners, racial diversity is at the heart of its approach to planning and investing. It partners with "a third-party company that collects employee surveys and to date has information on more than 150,000 companies and over 58,000 employees from S&P 500 companies," according to Brian McKinney, a senior wealth adviser and certified financial planner at GRID 202 Partners.
So when your company puts social equity above all else, you don't have to choose between greater returns and community impact.
3. Invest in crowdfunding campaigns for BIPOC-, LGTBQI- and women-owned startups.
If you prefer to get in on the ground floor before companies are publicly traded, opt to invest in BIPOC-, LGBTQI- and women-owned companies seeking funding.
Crowdfunding platforms and Facebook groups that focus on supporting BIPOC, LGTBQI and women entrepreneurs include:
AsAm Crowdfunding Network
FundBlackFounders
iFundWomen
Pinkstart
Rise FundNGo
SeedInvest
Explore different campaigns, dive into company missions and support founders whose values and goals resonate with you.
4. Invest in ETFs that support racial and social justice.
Instead of investing in individual stocks, another option is to invest in carefully curated groups of securities called exchange-traded funds — or ETFs — that focus on social justice investing.
Shannon Terrell, investments expert at Finder, explains: "Think of them like investment baskets — a single ETF may contain any number of stocks, bonds or additional assets, which means purchasing one may help diversify your portfolio."
For investors interested in supporting racial justice, the Impact Shares NAACP Minority Empowerment ETF (NACP) may do the trick. It's the first and only ETF that advocates for racial equality by including companies that meet social criteria defined by the NAACP and tracks the Morningstar Minority Empowerment Index.
"This is a direct opportunity for investors to support racial justice organizations, as this nonprofit fund donates all net advisory profits to the NAACP," says Terrell.
Another fund to consider is the State Street Global Advisors (SSGA) Gender Diversity Index ETF (SHE), which selects companies that are leading the charge in advancing women in gender diversity through leadership and management positions.
And if you're interested in investing in companies that support LGBTQI equality in the workplace, look to the Workplace Equality Index ETF (EQLT). It includes only companies that score a 100% on the Human Rights Campaign Corporate Equality Index.
5. Invest in large companies leading the way in support of social justice.
Larger public companies are making strides to support social justice. These intentional steps to fight racial and gender inequality can start with a pledge to donate funds to racial equity organizations, support community programs and fund BIPOC-, LGTBQ- and women-owned small businesses.
In the US, Bank of America has pledged $1 billion to help rectify underlying economic and social disparities. And Verizon has committed $10 million to social justice initiatives, including donations to the NAACP and the National Coalition on Black Civic Participation.
Other companies that have pledged more than $1 million to organizations and funds supporting racial and social justice over the last year include:
6. Join a peer-to-peer lending platform that works with underserved businesses.
Consider peer-to-peer (P2P) lending companies that let you lend money directly to other people. Like Lending Loop, which allows you to learn about the businesses and people you're investing in before you sign up.
Anna Serio, a certified commercial loan officer and Finder's lending expert, tells us: "Many platforms allow you to see the business's grade rating, which is based on its creditworthiness — not its impact on the community. But peer-to-peer lending platforms put you in control and let you choose where your money goes."
Another socially conscious lending platform to invest through is goPeer, which is Canada's first consumer peer-to-peer lending platform. This platform helps Canadians reach their personal financial goals by lending and borrowing from each other.
But keep in mind the risk involved with this type of investing: The business or person may not be able to repay the loan. Both platforms try to minimize risk by giving investors as much information about the business or person you're funding before you agree to the loan. Another tip is to diversify your portfolio by dedicating no more than 10% of your investment budget to P2P platforms.
7. Invest in real estate initiatives that build up the local community.
To prevent investing in real estate projects that drive out local communities, Tremaine Wills, an investment advisor at Mind Over Money, encourages her clients to purchase and take an ownership interest in Black communities.
Aim to "elevate the quality of life in an area while maintaining affordable housing options for the existing population," says Wills.
One way to do this is by investing in a crowdfunding platform like NexusCrowd, which provides people with opportunities to pool funds to support different real estate development projects. While traditional real estate opportunities require significant capital, this platform spreads financial responsibility across multiple investors. And it means reinvesting your own wealth into the community.
8. Join a bank, credit union or other financial institution that reinvests profits into underserved communities.
Socially minded investment opportunities can go beyond your portfolio. Where you bank can also be a vehicle for social justice.
Credit unions are owned and run by customers. Credit unions like Desjardins and Alterna screen investments to filter out companies that abuse human rights or that follow environmentally-destructive practices.
Vancity provides its members with opportunities to engage in socially responsible investing (SRI), which allows them to support local communities and companies that have been screened to ensure that good environmental, social and corporate governance practices are followed.
Or look into investment companies that support female entrepreneurs like Smart Money for Her, an online wealth management firm registered with the Ontario Securities Commission that offers professionally-managed, low-cost and efficient investment portfolios for both businesses and individuals. Smart Money for Her operates in partnership with The Women's Collection program, which seeks to make investing more accessible for women by providing resources that develop financial literacy.
Looking to support the LGBTQI community? TD Bank is one of North America's largest banks and has been committed to supporting the LGBTQI community by actively developing inclusive workplace practices and supporting hundreds of community initiative and social events that promote diversity.
There aren't as many resources in Canada as there are in the US to help you research lists of companies that promote social justice and follow socially responsible practices. However, you can check out resources published by The CSR (Corporate Social Responsibility) Journal and national publications like MacLean's to get an idea of which companies stand out for being committed to advancing social justice.
9. Take a closer look at where you spend your money.
Investing in racial justice can be as simple as skipping the big-box stores to shop at local, BIPOC- and LGTBQ+-owned businesses instead. Spend your dollars responsibly by asking questions about the business' racial equity policies.
Check out a company's website and social media to explore its values and how it aligns with your morals and ethics. And research its Just Capital ranking, which evaluates how each company cultivates a diverse and inclusive environment without discrimination.
10. Invest in understanding your own biases.
Do more to make a change by investing in yourself. Make a conscious effort to identify and understand your own biases and make changes to support the social justice movement in all areas of your life.
One way to uncover, understand and dismantle racism is by reading, learning and listening to more powerful voices. One way to get started is to check out places like Amazon.ca and Indigo for best-selling books and movies that delve into social justice topics.
You don't need to choose between investing for profitable returns and promoting social justice. Learn more about investing and tweak your overall strategy to support socially responsible companies and fight for social equity.
Impact investing: What you need to know
Compare stock trading platforms
Disclaimer: This information should not be interpreted as an endorsement of futures, stocks, ETFs, CFDs, options or any specific provider, service or offering. It should not be relied upon as investment advice or construed as providing recommendations of any kind. Futures, stocks, ETFs and options trading involves substantial risk of loss and therefore are not appropriate for all investors. Trading CFDs and forex on leverage comes with a higher risk of losing money rapidly. Past performance is not an indication of future results. Consider your own circumstances, and obtain your own advice, before making any trades. Read the Product Disclosure Statement (PDS) and Target Market Determination (TMD) for the product on the provider's website.
More on investing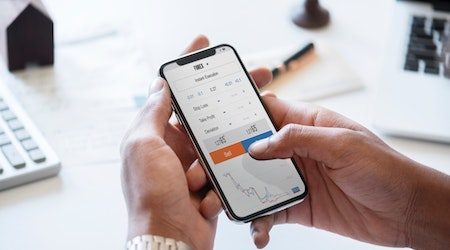 Find out how long term investments work and how to use long term investments to build your wealth.
Read more…
An investment platform that enables users to buy and sell stocks in fine art securities.
Read more…
How to invest for retirement: 8 ways to safeguard your portfolio.
Read more…
More guides on Finder
Ask an Expert
You must be logged in to post a comment.