Your guide to comparing small business bank accounts
Your business needs the right financial plan for the best chance of success.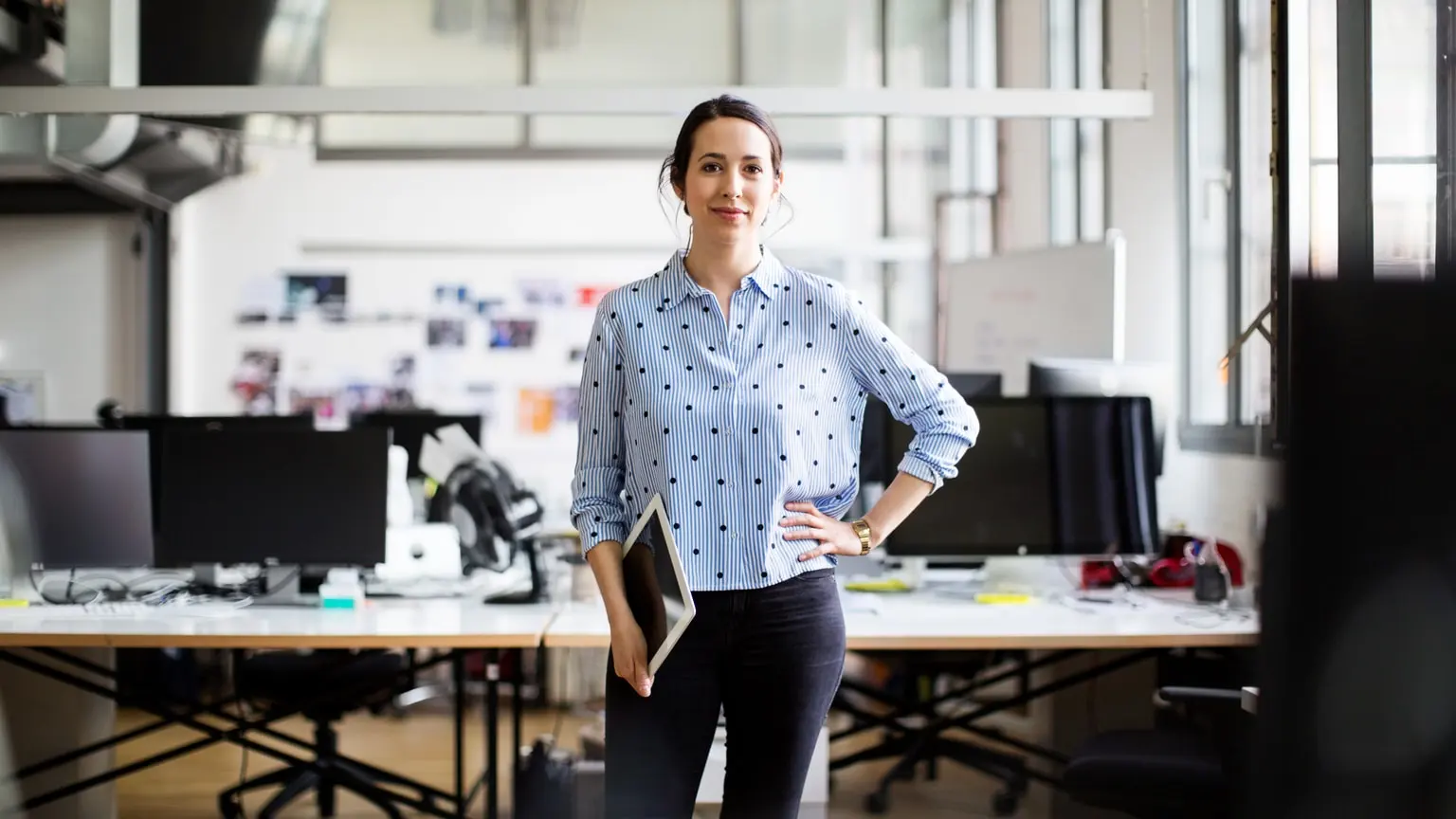 The right bank account can help you keep track of your expenses and provide flexible banking. But which account is right for your business depends on your finances and how you plan to use the account.
What's a business bank account and how does it work?
A business bank account can be used to pay bills, purchase new assets, set aside money for a rainy day and receive payments from customers. In addition, a business bank account can be used to track cash flow for legal and tax purposes.
Depending on the bank you choose, there are a number of different business accounts. They're designed to keep funds safe while the business makes transactions. It's important to compare bank accounts to see what works for your business. Business bank accounts are designed as a place to keep the funds safe while transactions are being conducted.
When choosing an account, factor in:
Fees. Does the account have any monthly fees? If so, can they be waived by meeting achievable requirements?
Interest. Choose an account that has a competitive interest rate.
Features. Common features include online banking, overnight deposit boxes and lines of credit to maintain cash flow.
Accessibility. What options do you have for accessing your account? Look into the bank's online options, whether there are branches near you, during what hours help is available and whether you'll be able to easily transfer money between your chequing and savings accounts.
How to find the right account for your business
Determine the type of business you have
Is your business just starting out? If your business is new, you're going to need an account to transfer your funds to. It will also show financial strength as your business grows.
Is your business a charity or not-for-profit organization? If you're looking for a business account for a charity or a nonprofit organization, then you may be able to get a lower fee structure or a no-fee business savings account. Many banks have special products specifically for nonprofit organizations.
How large or small is your business? Business savings accounts may require a minimum balance to earn a higher interest rate or may be able to be operated fee free if a minimum balance is maintained.
Determine your business banking needs
Determine the core purpose of your business account. This will help you determine the features you need in order to compare options. A high interest savings account can help your profits continue to grow while your business continues earning and operating. It also allows you to plan for the future. However, for regular deposits and everyday use, you'll need a chequing account with easy access.
Decide if you need in-person service. The highest interest business savings accounts are often accessed through online banks due to the low overhead those banks have and the subsequent ability to pay out more interest income to account holders. But if you need or prefer to access in-person banking services, there are competitive accounts at banks with branches around the country.
Determine which account features you'll need. Consider whether or not you want to link your business's savings and chequing accounts or if you're likely to make certain types of transactions more frequently than others (withdrawals, transfers, cheque deposits etc.) Some banks focus on start-ups and small businesses, while others offer features that help big businesses manage their finances. Shop around and get familiar with what different banks have to offer.
If you already have a relationship with your bank, talk with a representative and see what options are already available to you. Not all banking solutions are widely advertised. Additionally, banks sometimes offer promotions or loyalty programs for new or long-standing customers.
Types of business accounts to consider
Business chequing account
This allows businesses to deposit and withdraw cash at ATMs, use electronic debit cards and both issue and cash cheques. Some of these accounts may require a minimum deposit and others will require proof of business and identification. Banks have many different types of chequing accounts, some with transaction limits and some without. Many banks offer business chequing accounts with online resources in addition to phone and in-branch banking services.
| HSBC Unlimited Chequing | RBC All Inclusive Premium Operating Account Package | CIBC Advanced Business Operating Account |
| --- | --- | --- |
Business savings account
A savings account is an option if you want your money to accrue interest. It provides the business with a place to store liquid assets in order to save up for a big purchase or set aside money to get through slow times. A business savings account may require a minimum deposit amount, though it depends on the bank.
| Tangerine Business Savings Account | Scotiabank Business Investment Account |
| --- | --- |
Business Guaranteed Investment Certificates (GICs)
A Guaranteed Investment Certificate (GIC) allows you to put aside money for a fixed amount of time with a fixed amount of interest. It provides a guaranteed return on your investment and can be useful for long-term savings, but there's usually a penalty fee if you need to withdraw money early.
TD Canadian Banking & Utilities GIC
held in a Tax-Free Savings Account (TFSA)


Scotiabank Cashable GIC
Community and Not-for-Profit Accounts
Banks often offer accounts specifically designed for charitable businesses such as community groups, clubs, churches and athletic leagues. One great perk of these accounts is that they typically come with affordable fees compared to other business banking products. Community and not-for-profit accounts are usually meant to serve as everyday chequing accounts and typically come with a modest array of features.
| RBC Community and Not-for-Profit Account | Scotia Community Account Plan |
| --- | --- |
Do business banking accounts with no or low monthly fees exist?
Yes, there are several trusted banks and financial institutions across Canada that offer $0 or a very low monthly fee. The features of these accounts may be limited and might be more suitable for small businesses.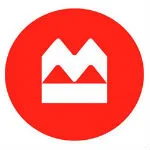 BMO eBusiness Plan
(for businesses that only have online transactions)
Back to top
Opening a business bank account
How you open a business account depends on the type of business you have and how you plan on using the account. Some accounts allow you to apply online, while others require you to apply in person and provide details about your business.
Business registration papers. Have your business registration or incorporation papers with you, as your bank will likely want proof that you want to open a business account for business purposes. Don't expect a business card, a business credit card, or a letterhead to do the job. These can be faked pretty easily, so your bank will likely reject them as proof that your business is legitimate.
Personal I.D. Bring valid, government-issued photo I.D. with your name as it also appears on your business registration or incorporation documents. This will prove to the bank that you are legally connected to the business and are authorized to open an account.
Proof of residence. Be prepared to provide proof of residency, as banks usually require that you be a resident of Canada in order to open an account.
Information on individuals who are authorized to access the account. Find out what system your bank has for allowing other people to access the account. TD Canada Trust, for example, will issue Full Access debit cards and Limited Access debit cards, which allows account holders to securely manage who accesses the business account and what actions those people are authorized to perform.
Dealing with business finances is different than managing your personal savings accounts as you may be accountable for a lot more money and people. Not only will the investment choices and savings plans affect the person signing the cheques, but it'll also affect other staff members, managers, customers and maybe even shareholders.
High-interest savings accounts for businesses
If you think your business could benefit from a savings account, look for an account that offers:
A high compounding interest rate. The interest rates offered on high-interest business savings accounts are often 2-3% above the official interest rate. This means you can have a high interest rate calculated on your savings every day. Compounding interest is beneficial to you because you earn interest on the interest you've already earned.
Financial stability. The ability to transfer your business funds to a high-interest savings account gives you stability of an increasing savings account balance. This shows investors or lenders you business's stability, making it easier to get a business loan and protects your cash flow.
Plan for the future. Making regular deposits into a savings account builds financial strength for your business. As your business grows and your goals change, you'll have money to invest in the future.
Regular business statements. In order to regularly review your business's financial situation allows you to assess its success or failures. Reviewing monthly statements will also keep those with financial interest in your business — board members, shareholders or directors —in the loop.
Back to top
What are the pros and cons of a business bank account?
Pros
Creates a central place for funds. A business bank account can keep all of your funds in one central place so they're easy to track and manage.
Separates your personal and business funds. Separating your business and personal expenses helps keep you from getting into trouble for making the wrong deductions come tax time and makes it easier for you to gather your financial records if you get audited or need to reference your records for any reason.

Looks professional. A business bank account can help establish the business' credibility with customers and creditors.
Helps with accountability. Regular statements from your business accounts help keep you accountable for your finances and are useful at tax time. You can also easily report earnings to your board or shareholders.
Cons
Fees. Banks can charge monthly fees, plus fees for not maintaining a minimum balance and for exceeding a certain number of transactions.
Other financial products for businesses
Aside from a bank account, your business may also benefit from:
Business credit cards.These credit cards are linked to an account that is intended primarily for business expenses, and can be valuable instruments in managing your cash flow. If used strategically, these cards can be good tools to earn interest by putting your money in a savings or cash management account during the interest-free period of your credit card. It's also good to note that these cards can earn points.
Niche accounts.Some banks will offer tailored accounts for certain industries like agriculture or online sales.
Business loans. If your business plans to expand in the future, you may be able to get a better deal by using a bank you already have a business account with. Keep in mind that many financial institutions won't lend to business owners who don't have a dedicated business account.
Bottom line
A business bank account can help your business keep track of finances and simplify tax season. To find the option that's right for you, compare bank accounts from different institutions.
Back to top
Frequently asked questions