Finder is committed to editorial independence. While we receive compensation when you click links to partners, they do not influence our content.
How to send money to South Asia
Send money to South Asia using an international money transfer service and you could beat the bank's rates.
If you want to send money to one of the countries in South Asia, it doesn't have to be a complicated or expensive process. At Finder Canada, we understand that you want to find the most convenient and affordable money transfer service to send money across the pond – the real trick lies in figuring out how to find the best deal. We've compiled this handy guide to help you do just that.
Compare Money Transfer Services
Our table below lets you compare services you can use to send money abroad. Compare fees, exchange rates and discounts from different money transfer services, and when you have made your choice, click Go to site.
Banks versus money transfer companies
If you're looking to send money from Canada to South Asia, you can use either your bank or an online money transfer company.
Banks.

Banks can

help you send money from Canada to South Asia if you're in a tight spot, but they also have a tendency to overcharge, both on exchange rates and transfer fees. For this reason, it can be well worth your time and energy to compare your options
Money transfer service.

Many Canadians

prefer to use the

services offered by specialist money transfer companies. Unlike banks,

these

companies focus specifically on currency exchange, which means they're in a better position to

offer competitive exchange rates with lower fees than the bank.
Raghav Sends Money to India
Raghav is working in the banking industry in Toronto and has plans to become a Canadian citizen. In the meantime, he's working as hard as he can to save money not only for his own future but also to provide for his parents back home in Mumbai. Raghav wants to send $1,000 to his parents to provide financial support, but rather than accept the sub-par exchange rate offered by his bank, he compares two money transfer companies to see if they can offer him better value for his money.
| | Money transfer company 1 | Money transfer company 2 |
| --- | --- | --- |
| Exchange rate | CAD$1 = INR 55 | CAD$1 = INR 54 |
| Transfer fee | $5 | $4 |
| Transfer method | Bank account deposit | Bank account deposit |
| Processing time | 3 to 4 business days | 1 to 2 business days |
| Amount received | INR 55,000 | INR 54,000 |
While the second transfer company has a slightly lower fee and a better processing time, Raghav is able to send INR 1,000 (around $18) more to his parents with the first transfer company. Because the speed of the transfer doesn't matter, he chooses this option so his parents can get a little extra to cover their living expenses.
How do I compare service companies when transferring money to Greece?
Exchange rates.

Some companies will offer less competitive exchange rates but charge lower fees while others may offer more competitive exchange rates alongside higher fees. Track

down a company that offers the best of both worlds to save money.

Tranfer fees.

Most banks will charge a flat fee regardless of the amount being transferred, while money transfer options typically offer lower fees than the bank, with flexible options that depend on a number of variables.
Transfer methods.

Many companies will offer different options for transferring funds, including cash pickups, bank-to-bank transfers and even mobile wallet top-ups. Figure out which service offers the right transfer method for your needs.
Bonus features.

Certain money transfer providers will offer bonus features like forward contracts and limit orders which allow you to book a lower exchange rate in advance of your transfer. Ask about the wide range of options that may be available to you before you settle on a service.
Transfer times. Money transfer services have high-speed processing times (most completed within 24 hours). This can be a life-saver in the case of an emergency.
Customer service.

Find a company that offers multiple customer service options including web chat, phone and e-mail. It pays to have the information you need at your fingertips in case you run into a tough spot.
How do I send money to South Asia?
Compare your rates in the table above. Confirm that the provider offers funds in your specific currency by selecting the currency code in the drop-down menu.
Click Go to site to create an account. You'll need to provide information about yourself and your recipient in order to start a transfer.
Pay for your transfer. Select how much you want to send and in what currency. Enter your banking or credit card information and use your tracking number to check up on the progress of your transfer to make sure nothing goes wrong.
Foreign exchange rates explained
Exchange rates are used by banks and international companies to determine how much one currency is worth when converted to the currency of another country. A strong currency like the Canadian dollar will yield more when exchanged for a weak currency like the Indian rupee. As of November 2018, the amount was INR 55.10 per Canadian dollar. This amount is flexible and can become smaller or larger depending on market factors, so keep an eye on exchange rates if you intend on sending money to South Asia frequently.
---
Emergency cash transfers in South Asia
When you need to send money to South Asia urgently, there are multiple companies that allow you to send instant transfers around the world. However, it's worth noting that you'll need to pay more for emergency transfers than for transfers that take several business days to process. Lower exchange rates and high fees should be expected with these types of transactions, so make sure you know exactly how much a transfer will cost before you sign on the dotted line.
---
Bottom line
Sending money to one of the many countries in South Asia doesn't have to be a difficult or expensive process. In fact, you'll likely be able to find a provider that offers good exchange rates and low fees when you're looking to make a money transfer, especially if you're using a highly-traded currency like the Indian rupee. And don't hesitate to read up on money transfers so you know how to spot a good deal.
You may also be interested in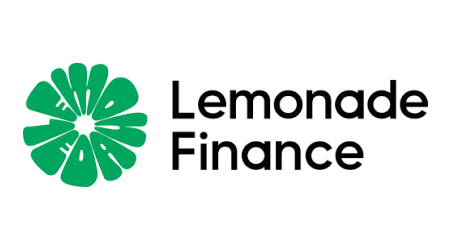 Your guide to the exchange rates, fees and processing times of Lemonade Finance international money transfers.
Read more…
See how the payment industry giant stacks up against Canadian banks for fees, exchange rates, transfers speed and more.
Read more…
More guides on Finder
Ask an Expert
You must be logged in to post a comment.