Is applying online for a short term loan safe?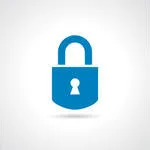 Safe short term loans are easy to find in the online world, you just have to spend some time sifting through the good and bad. Most of the leading short term lenders make use of 128-bit secure socket layer (SSL) encryption technology to keep the transfer of information secure.
When you're considering online short term lenders, stick to ones who provide phone numbers and a mailing address in a visible location on their website, and make sure they are easy to contact. Any lender who doesn't reply within a timely manner or who doesn't provide much contact information should raise red flags.
The short term industry is home to some disreputable lenders, which means it's important that you compare your options and apply with lenders that you have determined are reputable and trustworthy.