Finder is committed to editorial independence. While we receive compensation when you click links to partners, they do not influence our content.
Renting vs buying property in Canada
Not sure whether to rent or buy? Both have their benefits and drawbacks.
Tangerine Mortgages
5 year fixed rate from 2.74%
Prepay up to 25% annually
All provinces & territories
Go to site
Buying your own home can be expensive in the short term, but could save you money in the future. With renting, you don't own your own home, but you have more flexibility should you want to move. We walk through what you need to know about renting vs buying your next home.
Is it cheaper to rent or buy?
If you're only going to be living in an area for a short period of time, or you expect your circumstances to change, renting is usually cheaper and more flexible when you do decide to move house.
This is because the initial costs of buying a home are much higher than the deposit you pay when you start renting a home. These include mortgage fees, valuation fees and your real estate agent's charges.
But, if you intend to live in an area or property for a long time, buying a house can work out cheaper.
The pros and cons of renting property
Pros of renting
It can be easier to move house quickly when you need to
Finding and renting a home is usually quicker than the process of buying
No risk of losing money if the property's price goes down
Your landlord has to pay for repairs and renovations
It's often cheaper and rental payments rarely change, making it easier to budget
You may be able to rent a bigger home in a nicer area than you could afford to buy
Cons of renting
All of your rent payments go to your landlord, not towards owning a home
If you never buy a house you'll pay rent for your whole life, even after you retire
If your landlord decides to sell or get new tenants, you have to move out
Your landlord can set rules and restrict changes you can make to the property
You have to pay a deposit and the landlord may keep some or all of it
Your landlord could decide to increase your rent
Improving the property could increase its price, but this only benefits the landlord
The pros and cons of buying property
Pros of buying property
Your monthly repayments go towards buying your home, not into a landlord's pocket
You fully own your home at the end of the mortgage's term and can then live rent free
You could make a profit if house prices rise
You can live by your own rules without needing a landlord's permission, such as having pets
You can make changes to the property such as redecorating or landscaping the garden
Renovations and changes you make could increase your home's value
No landlord could make you move house because they want to sell
Buying can sometimes be cheaper than renting
Cons of buying property
Upfront costs like mortgage fees can make it pricier than renting
If you get a joint mortgage and separate, it can be complicated to sell the property
Interest rate rises can increase your monthly payment, unless you get a fixed rate mortgage
You have to pay for repairs, including if something urgent goes wrong like a leak
Moving can take a long time because you have to sell your home first
If your finances become tighter, moving to a cheaper property can take a long time
There are financial consequences if you fall behind on repayments, like getting into debt
If you fell too far behind you could face bankruptcy or your home being repossessed
Should you rent or buy?
Whether you should rent or buy your home depends on your financial and personal circumstances. Before you make your decision, consider the following:
Do you have enough for a deposit?
For most mortgages, you'll need to save for a deposit, which is the amount you pay towards the purchase yourself.
This is shown as a percentage of the property's value and is usually 20%.
You can get some mortgages that need no deposit, but you usually need a family member to agree to cover any payments you miss.
Do you earn enough to afford a mortgage?
To buy a house, your income will need to be enough to cover your repayments, while still leaving enough money for living expenses and other things.
You'll also need to prove to lenders you'll be able to afford the mortgage.
Should you rent or buy in Toronto?
It may seem tough to weigh in on renting vs buying in Toronto, but the same principles apply there as they do anywhere else, and renting is a great option for anyone needing flexibility. With the high transaction costs of real estate fees, mortgage fees and more, renting is also easier on your pocket in the short term.
But it seems that the Toronto housing market keeps skyrocketing, and the cost of buying is making it harder to become a home owner. Buying is financially better for first-timers, if they can afford a mortgage and title transfer fees outright, in the long run.
Is renting a waste of money?
Rent is money you'll never get back. You don't build equity and you don't own anything. But when you buy a property you need a mortgage. And the amount of interest you pay over the life of the loan can end up being very significant. And there are many other costs when you buy a property.
It's impossible to confidently state that renting is cheaper than buying, or vice versa. There are too many factors involved. In a market with rising rental prices but low interest rates a mortgage could cost you less than rent. But there are many cases where the reverse is true.
What if you rent and invest the savings?
Say, you've been saving for a deposit to buy a home. You can save $10,000 per year. What if you took that extra $10,000 each year and put it into a low-maintenance investment product like an exchange traded fund (ETF)? According to financial services firm, Edward Jones, Canadian equities will yield an average return of 6.0% to 7.5%. If you invest that much per year at 7.0%, you'd have over $1 million saved after 30 years (excluding the effect of inflation).
Of course, there's no guarantee future returns will equal this much on any particular fund (you can learn more about how to measure ETF performance here). But it illustrates how you can put your money to work as an alternative to a mortgage.
How to go about getting a mortgage
If you decide buying is the way to go, you'll need to apply for a mortgage. Below are the steps you'll need to follow:
Compare mortgage providers
You might also be interested in...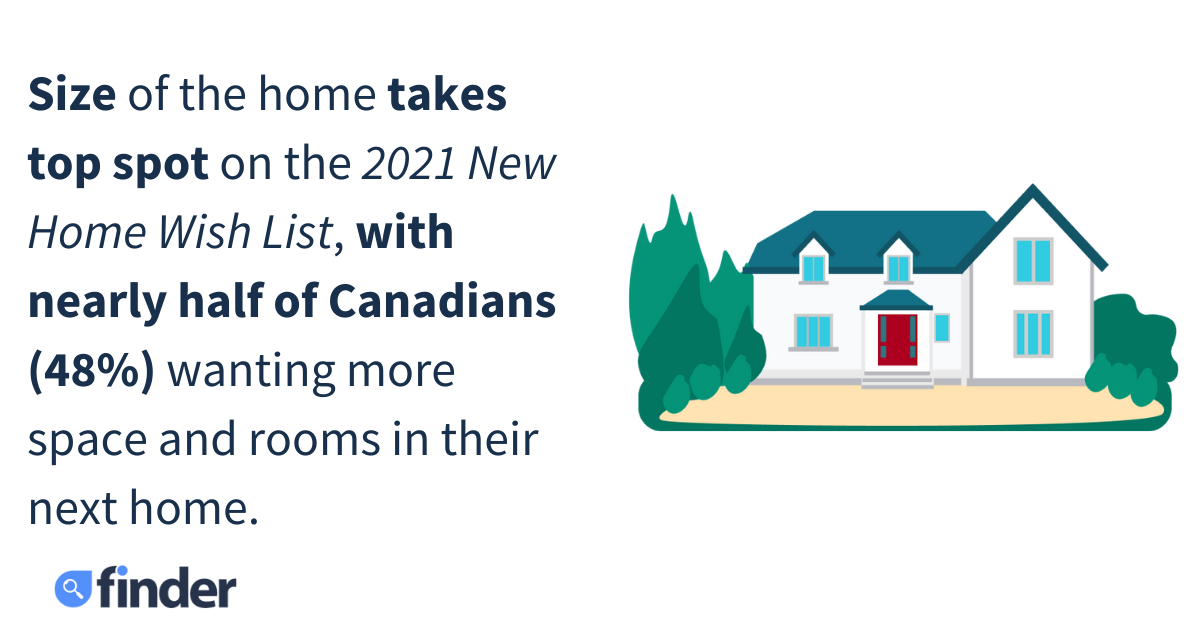 More than 13 million Canadians planned to buy or rent a new home in 2021. Topping wish lists are space, style, luxury and outdoor amenities.
Read more…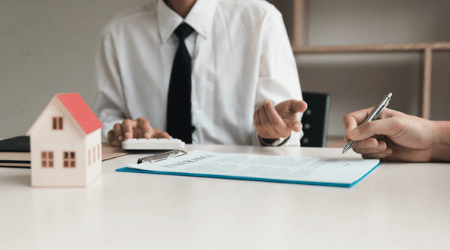 Find out how much equity you have in your home, how to access it and what you can use it for.
Read more…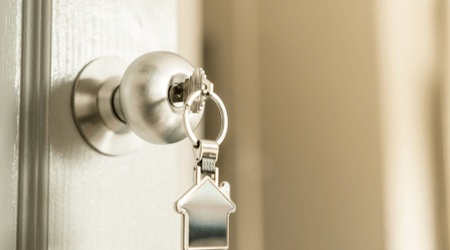 What you need to know to start your homebuying process on the right foot.
Read more…
More guides on Finder
Ask an Expert
You must be logged in to post a comment.