RBC Cash Back Preferred World Elite Mastercard Review
Get unlimited cashback on your purchases plus rewards with the RBC Cash Back Preferred World Elite Mastercard.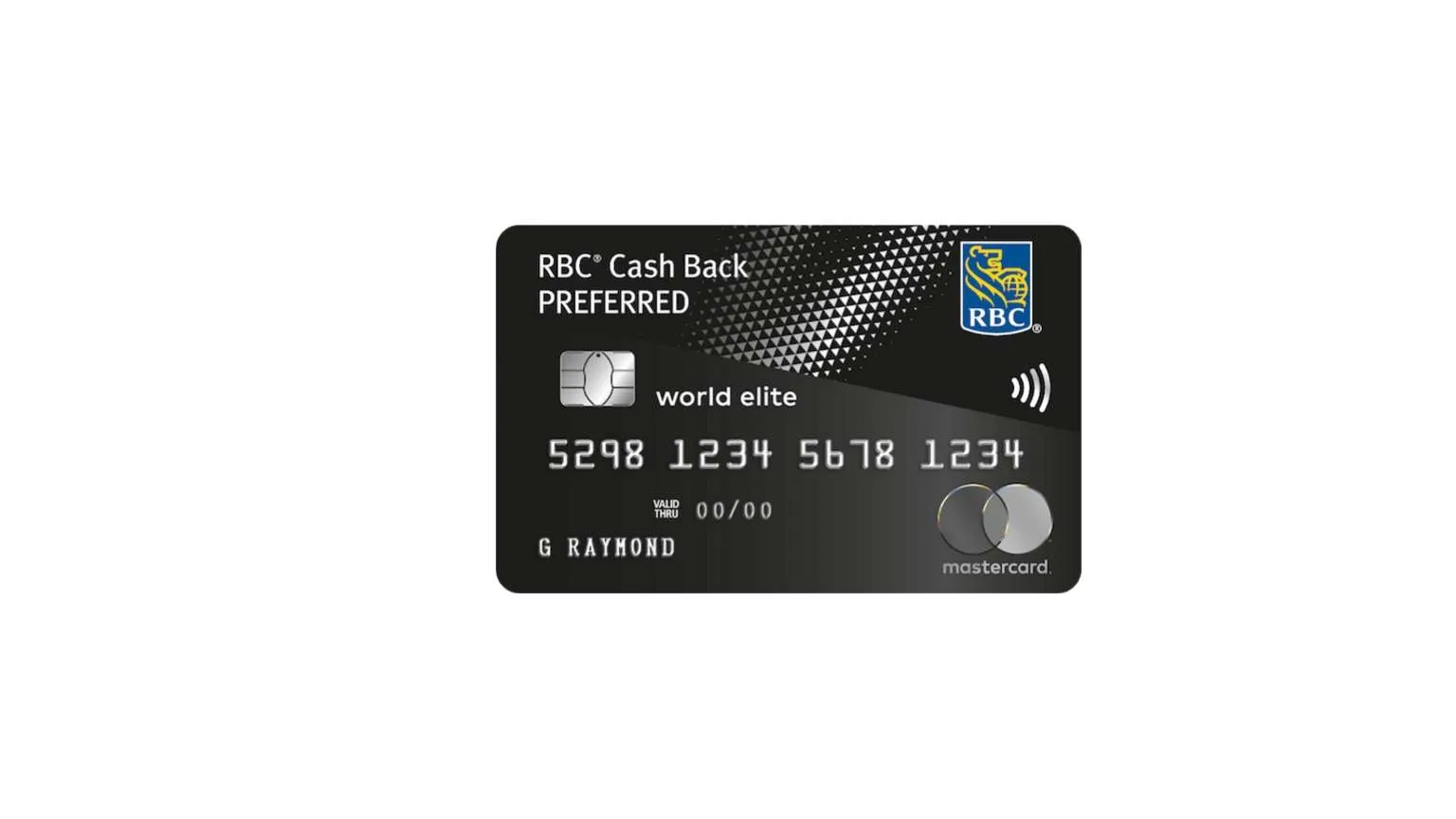 Please note: All information about RBC Cash Back Preferred World Elite Mastercard has been collected independently by Finder and this card is not available through this site.
The RBC Cash Back Preferred World Elite Mastercard is one of the easiest ways to earn cash back on all your purchases – big or small. The card is for frequent credit card users who want unlimited cash back on their spending, plus additional rewards that accumulate over time
If you don't want to worry about what to buy to maximize your cash back rewards, this RBC card could be a good option.
Find out if the RBC Cash Back Preferred World Elite Mastercard is right for you.
30-second take
Consider getting this card if your top priority is unlimited cash back on everyday purchases.
Choose something else if your personal income is less than $80,000 per year – that's the minimum needed to register for the card.
You must be a Canadian resident and the age of majority in your province to apply for the card.
The basics
The RBC Cash Back Preferred World Elite Mastercard lets you earn a certain percentage of cash back on your spending. While it doesn't offer the highest rate of return, it compensates by giving you no limit on how much cash you can get back or how many rewards you can accumulate. Regardless of how much or where you spend, this RBC card will let you rack up the rewards and track them over time.
You can cash out your credits any time you reach $25 or let your balance accumulate throughout the year for a cash back credit in February In addition to unlimited cash back rewards, you can link the card to Petro-Points at Petro-Canada, which allows you to save three cents per litre on fuel.
The perks
Unlimited cash back. This RBC cash back card is really unlimited, which means there's no upper cap on how many cash credits you can receive.
Lots of perks. As a Mastercard holder, you'll receive many special benefits, such as Mastercard World Experience, concierge service and access to Boingo Wi-Fi hotspots around the globe.
No fee for additional cardholders. You can add an additional card on your account with zero annual fee.
Instant fuel savings. By linking your card to Petro-Canada, you can save on fuel and earn more Petro-Points.
What to watch out for
Sliding scale earnings. You are only eligible for a percentage of cash back up to a certain maximum per year. Purchases above that level earn you a lower percentage in cash back credits.
Fees. This RBC Visa card does carry an annual fee of $99
High barrier to entry. To be eligible for this card, you need to have a minimum personal income of $80,000 or a minimum household income of $150,000
High interest rate. You will be charged an interest on outstanding purchase balances and a higher interest rate for cash advances.
What should I know before I apply?
How to apply
Visit the RBC Cash Back Preferred World Elite Mastercard

webpage

.
Click "apply now."
Fill out the standard credit card application, which should take five minutes to complete.
Bottom line
The RBC Cash Back Preferred World Elite Mastercard has a high barrier to entry. If you meet the minimum income requirements, you can use this card to earn cash back rates on any type of purchase. While the highest cashback rate is reserved for your first $25,000 in annual purchases, you can keep earning a lower percentage of cash back beyond that with no limits
Frequently asked questions