QuadFi Personal Loan review: Fair rates for newcomers
Interest Rate

5.99% - 18.99%

Max. Loan Amount

$50,000

Min. Credit Score

680
All information about QuadFi Personal Loan has been collected independently by Finder. Finder is not connected with QuadFi products, and this page is not sponsored, endorsed or administered by, or associated with, QuadFi. All product names, logos, and brands have been used for identification purposes only and are property of their respective owners.
Qualify for next-gen or newcomer financing with little to no credit history.
QuadFi is an innovative loan company that specializes in next-gen, generation X and newcomer financing in Ontario, British Columbia and Alberta. You can apply with little or no credit history and get fair rates without the need for a cosigner. Borrow as little as $5,000 and as much as $50,000.
QuadFi loans at a glance
Apply with little or no credit
No hidden fees and free prepayment
Funds often delivered in under 48 hours
Only available in some provinces
Hard credit check is required
Initial approval is tentative
What is QuadFi?
QuadFi is an online lender that's dedicated to making it easier for people with little or no credit to apply for affordable personal loans. It's targeted towards underserved credit groups such as immigrants and students, but anyone over 18 who is a Canadian citizen or permanent resident can apply. QuadFi has been in operation since 2018 and is accredited as a Certified B Corporation, which means it has successfully demonstrated that it is purpose driven and creates real benefits for society. It's known for offering personal loans and newcomer loans.
QuadFi personal loan features
| Feature | Details |
| --- | --- |
| Loan amount | $5,000 – $50,000 |
| Loan term | 36 - 60 months |
| Interest rate | From 5.99% |
| Fees | Late payment fee |
| Serviced provinces | Ontario, BC and Alberta |
| Basic eligibility criteria | Canadian citizen or permanent resident, over 18, min. credit score 680, min. income $3,750/month |
Is QuadFi legitimate?
QuadFi is a legitimate business that has been featured in publications such as Newswire, BetaKit, FinTech Futures, BusinessWorld Online and more. It has a strong social media presence across platforms and is listed as a Certified B Corporation due to its inclusive and equitable approach to financing.
What we like about QuadFi loans
You can take advantage of the following benefits with QuadFi:
Fast application. Apply online for a loan in under 5 minutes.
Affordable rates. Qualify for rates as low as 5.99%.
Flexible assessment criteria. Get approved with no or little Canadian credit if you have a high foreign credit score, high income or strong academic standing.
No cosigner required. There's no need to enlist a cosigner to bolster your application.
No hidden fees. You won't pay fees to set up, maintain or prepay your loan (but watch out – there are late payment fees).
Quick turnaround. You'll usually get funds deposited in your account within 48 hours.
High amounts. Borrow between $5,000 and $50,000.
What to watch out for
Watch out for the following drawbacks before getting a loan with QuadFi:
Limited provinces. You can only currently access QuadFi's services in Ontario, BC and Alberta.
Hard credit check required. You'll need a soft credit check to prequalify and a hard credit check to finalize your application (which can damage your credit score).
Initial approval is tentative. You may prequalify and then get rejected when you hand in additional documents to finalize your approval.
Late fees. You'll have to pay fees if you make late payments on your loan.
No phone contact. There's no customer service hotline number listed online.
Summary of QuadFi reviews
There are no customer reviews for QuadFi on popular review platforms such as Trustpilot, the Better Business Bureau or Google reviews. The only online reviews for QuadFi that exist are from employees, who give the company a 3.8 out of 5 stars on the review site Glassdoor. Reviews indicate that QuadFi is a good company to work for and treats everyone as equal.
Alternatives to QuadFi
LoanConnect Personal Loan
---
Loan Amount
$500 - $50,000
---
Loan Term
3 - 120 months
---
Interest Rate
6.99% - 46.96%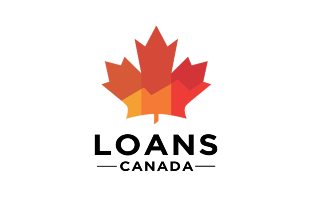 Loans Canada Personal Loan
---
Loan Amount
$300 - $50,000
---
Loan Term
3 - 60 months
---
Interest Rate
6.99% - 46.96%
SkyCap Financial Personal Loan
---
Loan Amount
$500 - $10,000
---
Loan Term
9 - 60 months
---
Interest Rate
19.99% - 39.99%
Am I eligible for a QuadFi loan?
You may be eligible for a QuadFi loan if you meet the following criteria:
You're a Canadian citizen or permanent resident
You're the age of majority in your province
You're willing to undergo a credit check (for personal loans)
You're able to provide alternative or foreign credit and income data (for newcomer loans)
Required documents
QuadFi may ask you to provide the following documents:
Pay stubs or employment record
List of assets and liabilities
Academic records
How to apply for a QuadFi personal loan
You can apply for a QuadFi loan by following these steps:
Click the green 'Go to site' button below to be securely redirected to the online application.
Enter your email address and a password to create an account. Verify your email in under 2 minutes through the link provided.
Access the customer portal to complete your application in less than 5 minutes.
Input information such as your name, email address and phone number. Enter employment and academic information as needed.
Submit your application and wait to see if you pre-qualify – you'll typically get preapproval in a few minutes.
Provide supporting documents to enable full approval of your application. Time varies depending on what type of documentation you need.
Once approved, agree to your loan term, amount and interest rates.
Wait for funding to be deposited into your bank account (usually within 48 hours).
How can I contact QuadFi?
You can contact the company by email, via the chatbot on the website or by sending a message to any of its social media platforms – including Facebook, Twitter, Instagram and LinkedIn. There doesn't seem to be a contact number listed online, so it may not be possible to call QuadFi to discuss your account.
How much will a QuadFi loan cost?
QuadFi loans cost different amounts based on your term, how much you borrow and what your interest rates are.
Term and amount. You'll pay more interest over time if you take out a larger amount over a longer term. You'll pay less if you borrow the minimum amount on a shorter term.
Interest rates. QuadFi's rates start at 5.99%, but your rate will depend on personal factors assessed as part of your application. You may end up paying more than the advertised rate in many cases.
Fees. The only time you'll pay fees with QuadFi is if you make late payments. You won't pay set-up, origination or early repayment fees.
Bottom line
QuadFi offers personal and newcomer loans to young people and immigrants who have little or no credit history.
Rates start at 5.99%, and you can borrow between $5,000 and $50,000. Enjoy a quick application and approval process, with no hidden fees and no need for a cosigner.
Service is only available in Ontario, BC and Alberta.
Compare personal loans
Frequently asked questions