Philippine Airlines promo codes and coupons July 2020
Save a bundle with these deals to the Philippines and other Asian destinations thanks to these Philippine Airlines promo codes.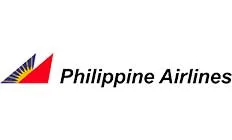 Getting to the 7,000 islands of the Philippines – or other destinations in Asia – is about to get a lot cheaper, and quicker. Philippine Airlines offers full-service, direct flights to Manila from both Toronto and Vancouver.
With it's all-inclusive services, you don't have to worry about extras like meals, checked bags and in-flight entertainment on your flight from Australia to your final destination. Loyal customers are also rewarded with the Mabuhay Miles program.
---
We don't currently have any Philippine Airlines promo codes. Here are other deals to the Philippines:
Philippine Airlines coronavirus (COVID-19) cancellation and changes policy update
As of 20 March 2020, Philippine Airlines is offering free re-bookings for international flights that are purchased before 31 March 2020, excluding flights originating in Japan or Korea.
To qualify, you'll need to change your flight at least seven days before your scheduled departure.
Don't see anything that works for you? Compare flights below:
---
---
---
Bestselling destinations from Philippine Airlines
Los Angeles
Singapore
Vancouver
---
Philippine Airlines Review | Pros and cons
Pros
24/7 online chat: The airline offers round-the-clock online support to help you book or answer any questions following your reservation.
Dedicated promotion section. Click the "Promos" tab to search for discounted flights and travel services.
Manage your reservation online. You can make revisions to your ticket online, including route changes, seat changes and luggage upgrades.
Mabuhay Miles Program. Mabuhay Miles rewards loyal customers with points that you can redeem for flights, shopping and dining.
Cons
No online cancellation. You need to call the Philippines Airlines ticket office or send an email to cancel your reservation.
---
What do I need to know about the Philippine Airlines Mabuhay Miles frequent flyer program?
The Mabuhay Miles Club is the Philippines Airlines frequent flyer program. It rewards loyal customers with miles which they can use to upgrade their cabin class, and pay for flights or other travel services. You can sign up online or by visiting a Philippines Airline counter at the airport.
---
How do I make a booking with Philippine Airlines?
If you would like to make an online booking directly with Philippine Airlines, search for flights using the search form on the website and choose your preferred flight option. Follow the prompts to move through the reservation process and add any extras you would like, such as extra legroom or travel insurance. Enter your contact information and credit or debit card details to confirm your payment and reservation.
You can also make a Philippine Airlines booking through your preferred online travel agency, which can be used to earn rewards points. Some of the re-sellers of Philippine Airlines tickets include:
---
What payment methods does Philippine Airlines accept?
Visa
Mastercard
American Express
AliPay
If you're purchasing your ticket through a preferred online travel agency, the methods of payment may differ slightly.
---
What is the Philippine Airlines cancellation policy?
You can't cancel a confirmed flight reservation online. You'll need to call the Philippine Airlines ticket office on 1300 887 822 (in Australia) or send an email to the address listed on the site. Cancellation and rebooking fees apply according to your ticket type.
---
Feature Image: Philippine Airlines
Ask an Expert
You must be logged in to post a comment.