Finder is committed to editorial independence. While we receive compensation when you click links to partners, they do not influence our opinions or reviews. Learn how we make money.
Borrowell Personal Loans
A Borrowell personal loan of up to $35,000 could help you pay for your wedding, home improvement or new car.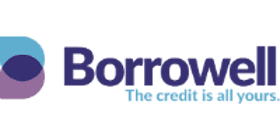 Please note: All information about Borrowell Personal Loan has been collected independently by Finder and this product is not available through this site.
Over 500,000 Canadians have used Borrowell to check their credit score. The Canadian owned and operated financial provider, aims to help Canadians better control their finances. Borrowell offers free credit scores, financial recommendations, credit card recommendations, mortgage guidance and personal loans.
Borrowell makes money by evaluating your credit score and recommending products. For each product you use based on their recommendation, Borrowell earns a fee. The company also earns a fee for every personal loan they provide.
How does borrowing from Borrowell work?
You can apply for a personal loan in amounts from $1,000 to $35,000 (in increments of $100) online at the Borrowell website. Interest rates sit between 5.6% - 29.19%. Taking out a Borrowell Personal Loan involves the following steps:
Get your free credit score. Based on your credit score, Borrowell will give you financial advice and inform you if you are eligible for a personal loan.
Apply and receive a quote. If Borrowell determines you are eligible for a personal loan, you can apply and receive your loan offer*.
Verify information. If you choose to accept your Borrowell Personal Loan offer, you need to verify your bank and income information. In some cases, Borrowell may ask for additional information.
Receive funds. You can receive your Borrowell Personal Loan within 48 hours of applying.
Repay your loan. Borrowell will take your repayments directly out of your bank account on the dates agreed upon in your loan contract. This will usually occur on your paydays.
Features of a personal loan from Borrowell
Borrowell Personal Loans include the following features:
Free credit score. Part of applying for a Borrowell Personal Loan includes getting a free credit score check. Borrowell will use this credit profile, as well as your income information, to determine how much you can borrow.
High loan limit. You can borrow up to $35,000 from Borrowell to help cover a wide range of costs such as paying for a wedding, starting a business or buying a car. The exact amount you are able to borrow from Borrowell will depend on your credit report and current income.
Flexible loan terms. Personal loan terms ranging from 3-5 years mean you can choose the loan term that best suits your personal circumstances.
Loan calculator. A loan through Borrowell could help you save on the total interest and the amount of time it takes you to pay off your existing debt. You can use Borrowell's online loan calculator to determine how much you can save.
Unlimited repayments. Borrowell allows you to repay your personal loan as early as you are able to, at no additional cost. This means you can save on daily interest.
48-hour funds. Receive your loan in as little as 48 hours after applying. Borrowell usually transfers funds within 1-2 business days of loan approval.
How much will a Borrowell Personal Loan cost?
Fixed annual percentage rates for Borrowell Personal Loans start at 5.6%. All Borrowell Personal Loans include a one-time origination fee that covers administration and customer service costs. The exact amount of your origination fee will depend on your credit profile, but will generally be between 1-5% of your loan amount. Your origination fee will be included in your total loan cost when you receive your loan agreement from Borrowell.
An additional $25 fee may apply if you do not have enough money in your bank account on the agreed upon repayment dates.
Ready to apply? Here's how.
To be eligible for a Borrowell loan, you must meet the following criteria:
Be a citizen or resident of Canada
Be at least 18 or 19 years of age, depending on the province you live in
Have a minimum credit score of 660
Have a minimum yearly income of $20,000 before taxes.
Have at least a 12-month credit history
Have a Canadian bank account
Not have declared bankruptcy
Have no current delinquencies or collections on credit file
You'll need the following details and documents to complete your application:
Personal details including your name and a valid email address
Proof of income including two recent payslips or Notices of Assessment
Canadian bank account details
---
*Please note that final approval of your application for a Borrowell loan is conditional on completion of the steps set out in your application (including identity, income, and bank account verification) as well any further underwriting review deemed necessary. Additional documents may be required. Borrowell retains the right to adjust any loan options presented to you or to decline your application at any time prior to final approval.
---
Read more on this topic