All information about Perch Mortgage has been collected independently by Finder. Finder is not connected with Perch products, and this page is not sponsored, endorsed or administered by, or associated with, Perch. All product names, logos, and brands have been used for identification purposes only and are property of their respective owners.
Access multiple mortgage offers and tailored support when you sign up with Perch Mortgage, a reputable online mortgage broker.
Perch is an online mortgage broker that uses its digital platform to connect you with the best deals on mortgages. Take advantage of the company's user-friendly portal and Pathfinder tool to compare offers and apply for a pre-approved mortgage in less than 15 minutes. Get assigned to a Perch advisor for expert advice on how to navigate the process from start to finish.
How does Perch work?
Perch is a digital platform that uses data-driven solutions to help you find the best mortgage. Open a free account to access the Perch portal, where you can compare lenders, upload documents and apply for pre-approval. Through the portal, you'll be connected to a dedicated Perch Mortgage advisor who can help you navigate the rest of the application process.
Where does Perch work?
Perch Mortgage was founded in 2018 and is headquartered in Toronto, Ontario. It offers free online mortgage comparison services in all Canadian provinces and territories.
Who does Perch partner with?
Perch Mortgage works with some of Canada's largest banks and independently owned mortgage companies. It compares rates from the reputable lenders outlined below:

You can fill out the PathFinder tool on the Perch portal to curate a list of offers. Find instructions for how to access the Perch portal under "How do I get started".
What types of fees does Perch charge?
You won't pay any commission fees to shop for or close your Perch Mortgage. This means that using the service is completely free for customers.
What fees will I need to pay with my lender?
The fees you'll pay for your Perch Mortgage will vary based on which lender you choose. Fees could include the following:
Origination fees. Fees to set up or maintain your loan.
Closing costs. Costs for appraisals, title insurance or other services required for closing.
Early repayment fees. Penalties you may incur to pay your loan off early.
Late payment fees. Costs associated with late or missed payments.
What interest rates will I pay?
Your interest rates may vary based on your income, credit score, the amount you borrow and other personal factors. The advertised rates listed on the website are lower than what you would typically get with other banks or brokers.
What are the benefits of getting a mortgage through Perch?
Enjoy the following benefits when you use Perch to compare your mortgage options:
Transparent rates. Perch advertises its rates on its website and provides a clear list of offers when you apply through its portal.
Specialized tools. Use Perch's proprietary tools such as its Mortgage Pathfinder or mortgage and fee calculators to help inform your mortgage decision.
Expert advice. You'll be assigned a mortgage advisor to help you navigate the mortgage process when you apply for pre-approval.
No commission fees. Rest easy knowing that Perch advisors don't work on commission – so you'll get the best deal, without the runaround.
Professional recommendations. Get recommendations for lawyers or realtors to help you house hunt and close your mortgage if you don't have someone in mind already.
Refer a friend. Invite friends and get up to $500 cash for each friend that funds their mortgage with Perch.
What to watch out for
Convoluted process. You have to go through Perch's Pathfinder tool to generate quotes and then pre-apply with a specific lender.
Quoted rates aren't guaranteed. The lender you pick may increase your rates once you submit more personal information (Pathfinder only shows advertised rates).
Select lenders only. Perch only works with select partner lenders, which means you could miss out on a better deal elsewhere.
No in-person service. You won't be able to visit Perch Mortgage in person to discuss your mortgage needs, which can be tricky if you run into any issues.
Computer-based. You'll have to be a little bit tech-savvy to navigate the online portal and document submission process.
How do I get started?
Open the Perch Mortgage site, select the page for "Buyers" and click the orange "Sign up" button in the top right corner.
Create an account by entering your email address and a password.
Input your name and how you heard about Perch.
Access the Perch Mortgage dashboard and select "Mortgage Pathfinder".
Using Mortgage Pathfinder
Follow these steps to use the Perch Mortgage Pathfinder tool.
1. Outline your objective. Indicate whether you want to buy a new home, switch/renew your mortgage or refinance an existing mortgage.

2. Input details. Provide information such as your location, home price, down payment and if you will live on site. You can also include additional filters (outlined below) to narrow your results.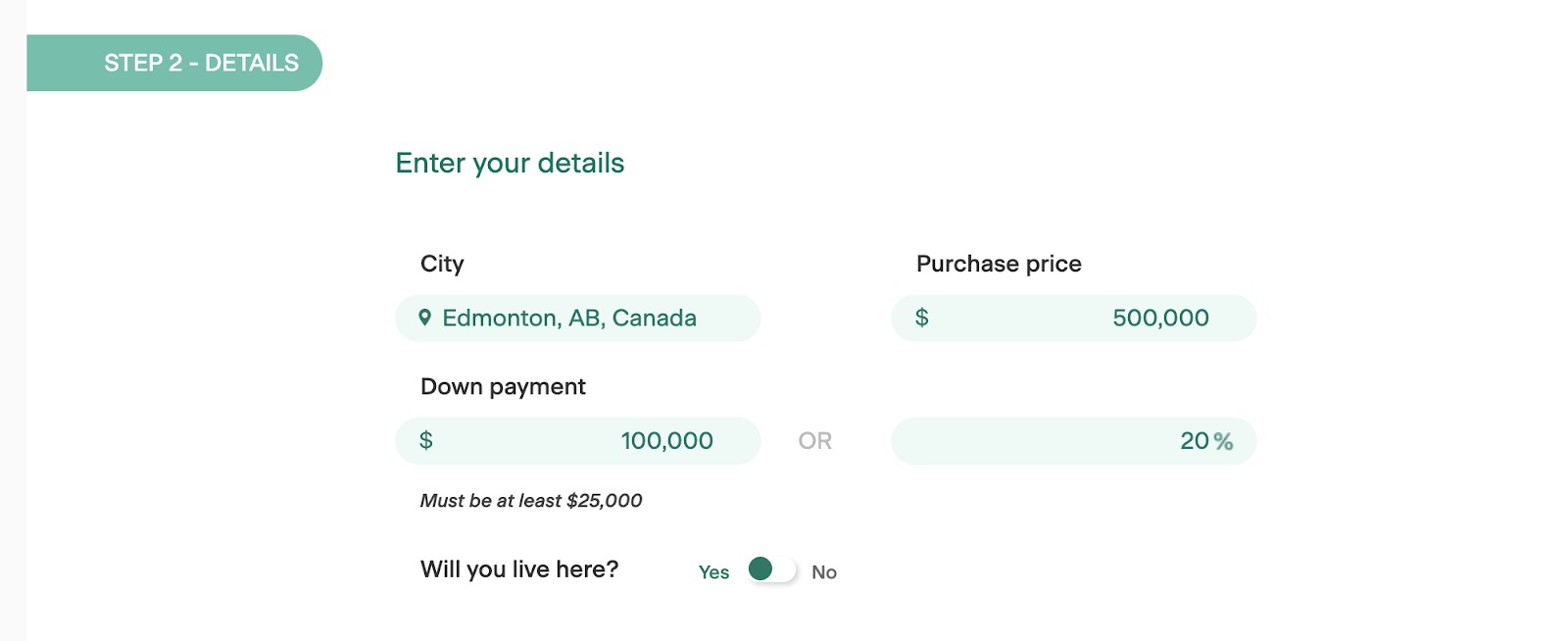 3. Generate offers. Indicate whether you would like to compare rates with an existing offer you have from another lender and then click "View offers" to generate a list of rates for your Perch Mortgage.

4. Compare offers. Get a customized list of the best deals from several lenders for your particular situation. The site also provides insight into how many offers and lenders were analyzed to generate your list of offers.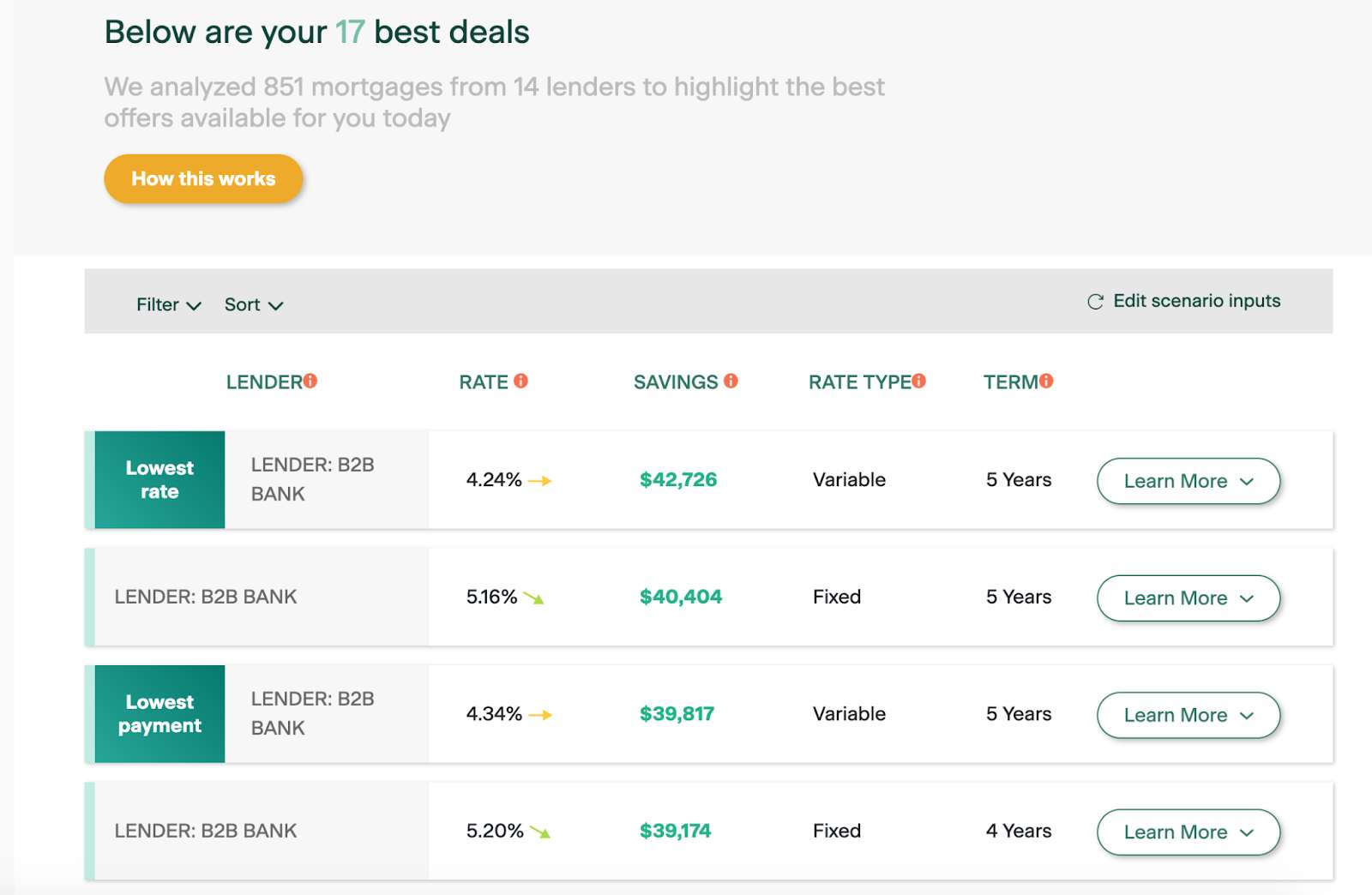 5. Expand and apply. Expand each offer to get more details about the offer. If you want to submit an application for the lender in question, simply click the red "Apply" button.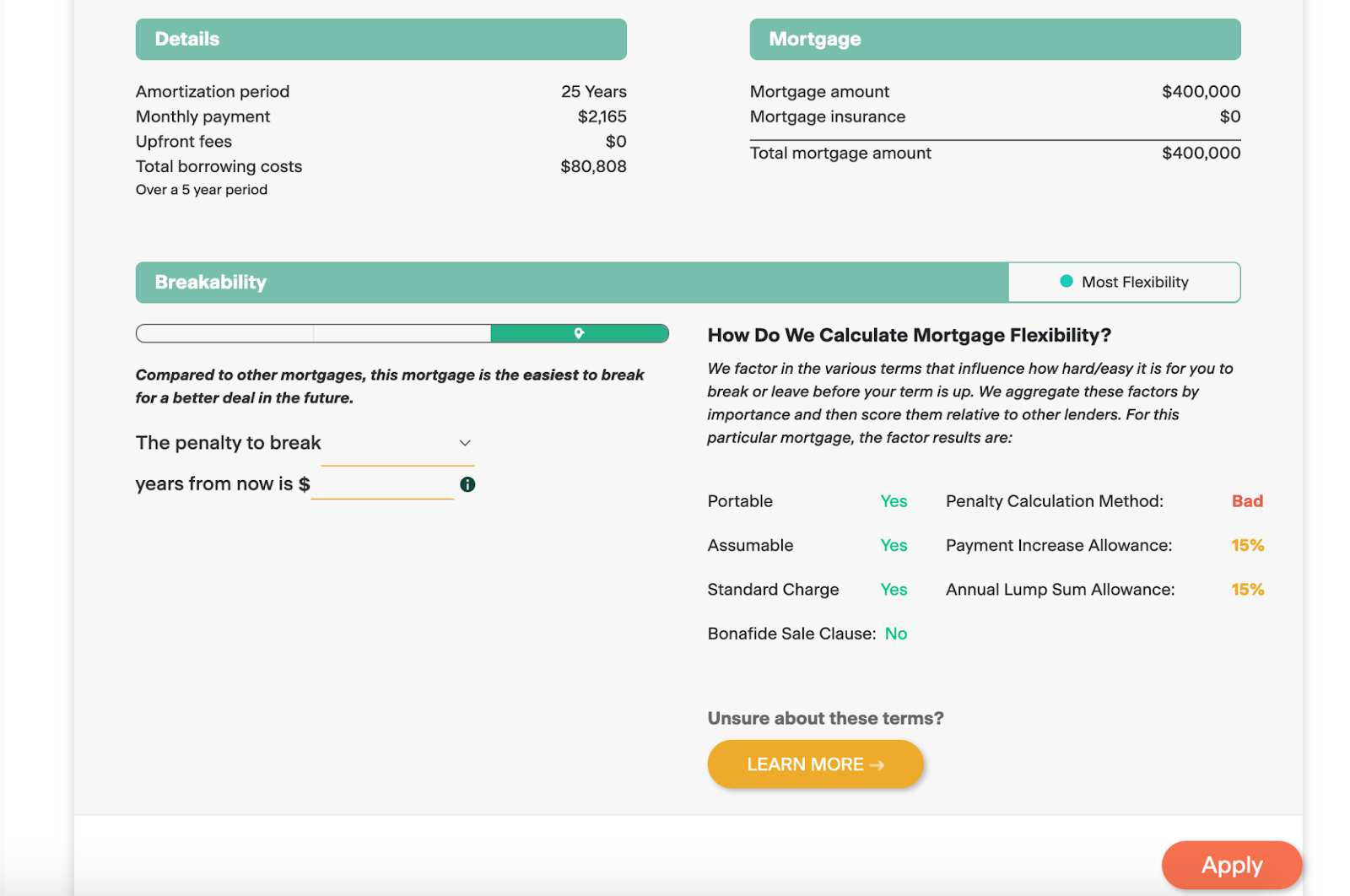 6. Fill out application details. A secondary application will open when you click "Apply". Fill out personal details such as your name, address, employment and residence information to get pre-approved. You can also schedule a call with your assigned Perch Mortgage agent if you want more guidance on the application process.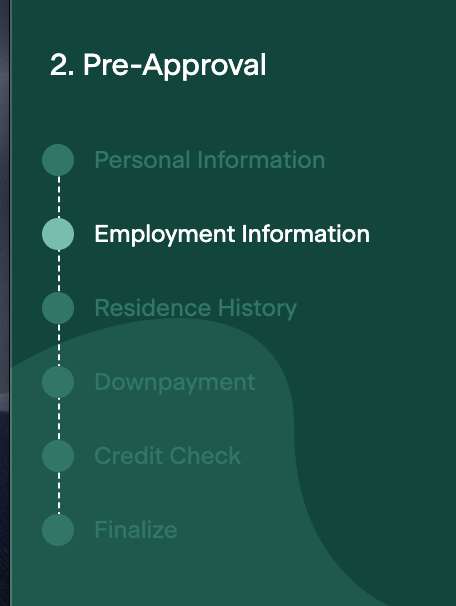 Perch Mortgage eligibility requirements
To apply for a Perch Mortgage, you need to meet the following criteria:
Eligibility requirements
How to prove your eligibility
Be a citizen or resident of Canada and the age of majority in your province
Submit copies of government-issued ID such as passport or driver's licence
Meet credit score requirements
(usually 600 or above required)
Consent for Perch to pull your credit report
Meet income and employment requirements (varies by lender)
Provide bank statements, pay stubs and letters of employment
Compare mortgages in Canada
Perch Mortgage FAQs
Frequently asked questions