Finder is committed to editorial independence. While we receive compensation when you click links to partners, they do not influence our content.
Review: PayPal's international money transfers
Domestic transfers are fast and free. But you'll find lower fees and stronger rates on international transactions elsewhere.
Sending money overseas with PayPal is quick and simple, but their unfavourable exchange rates can make them an expensive option for large transfers.
CAD 15
Min. Transfer Amount
CAD 60,000
Max. Transfer Amount
3 - 5 days
Transfer Speed
Details
Product Name
PayPal International Money Transfers
Min. Transfer Amount
CAD 15
Max. Transfer Amount
CAD 60,000
Transfer Methods
Online, Bank Account to Bank Account
Transfer Speed

Minimum transfer time

3 - 5 days
Customer Service
Email
Available Currencies
AUD, BRL, CAD, CHF, CZK, DKK, EUR, GBP, HKD, HUF, ILS, JPY, MXN, MYR, NOK, NZD, PHP, PLN, SEK, SGD, THB, TWD, USD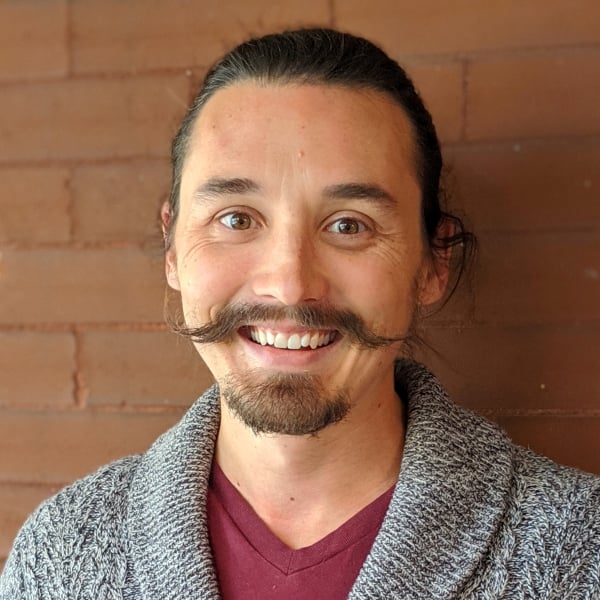 Review by
zak.killermann@finder.com
---
Zak Killermann is a writer at Finder who's been specializing in cryptocurrencies and blockchain technology for four years — covering everything from ICO booms, crypto winters, memecoins and more. He's mined and minted cryptocurrencies, and remembers the days when DOGE was just for fun. Zak's focus is in breaking down technical concepts (like yellow papers) for the average folk to digest on their morning commute. Before diving into all things crypto, Zak contributed to Finder's money transfers vertical.
Expert review
PayPal is one of the most well-known ways to pay online, particularly helpful for users who want an added layer of security when online shopping. Although PayPal is a popular option for buying and selling online domestically, you can also use it to send money both domestically and internationally.
When it comes to sending money to loved ones both near and far, PayPal may not be your best bet due to higher fees and weaker exchange rates. Using PayPal to send money within Canada is a viable option, but when sending money abroad be sure to shop around to save some money.
What is PayPal?
PayPal is a digital payment system that can be used by both individuals and businesses to send and receive payments through the internet without having to share personal data. Although PayPal has long been associated as being the primary payment system for eBay, PayPal has since separated itself and expanded to offer global services that include money transfers, international payments and more.
How does PayPal work?
PayPal works similar to a bank account, in that it allows you to send, receive and store money digitally. PayPal integrates with many online merchants to make shopping online more seamless and private, and users can see a full history of transactions in their PayPal account history. Overall, PayPal can be used in a lot of the same places you'd shop with a credit or debit card.
Why should I consider PayPal?
Fast transfers to other PayPal users. Transfers direct from one PayPal account to another are almost always instant.
Security. PayPal monitors all transactions for fraud, uses industry-standard encryption and has many dispute resolution options. Additionally, AI systems add to PayPal's resiliency against fraudulent transactions.
Worldwide network. PayPal is available in more than 200 countries around the world, but you'll be limited to the 20+ currencies that PayPal supports.
Free domestic transfers. When sending domestically from one PayPal balance to another, your transaction will be free.
What should I be aware of with PayPal?
Expensive international transfers. You face a layer of fees that vary by method, amount and country. Many transfers to recipients outside Canada come with fees based on your transfer amount in addition to a flat fee in the currency you're transferring to.
Weak exchange rates. When sending money to foreign currencies you'll be forced to accept an exchange rate below the mid-market rate.
Fees when using credit and debit cards. Expect yet more fees if your plan to fund your transaction with plastic, rather than your PayPal account or a linked bank account.
Extra steps when receiving money. When someone pays you on PayPal you have to manually go into your account and request a bank payout — further increasing the time it takes for that money to hit your bank account.
Must read: Our experience transferring money with PayPal
Here's what we found when we sent live transfers to Mexico and France through the digital wallet PayPal.
While PayPal offered accurate delivery estimates, it took 3 days for our recipient to transfer money from their PayPal account to a French bank.
PayPal offered exchange rates that were 3.36% above the mid-market rate on average, with rates updated multiple times a day.
PayPal's easy-to-use website allowed us to sign up and initiate a transfer in under 4 minutes.
Compare money transfer services now
PayPal's exchange rates and fees explained
PayPal international transfer fees depend on where you're sending money to, how you're sending it and how you plan to fund it. For international deliveries you face layers of fees that include flat rates and percentages of your transaction amount. PayPal does not have any hidden fees, but its fee structure is complex to say the least. When using PayPal, pay close attention to fees and exchange rates to avoid feeling like hidden fees have sneaked up behind you.
PayPal fees in CAD
The following fees apply when sending money to friends and family.
| Funding method | Destination country | Fees |
| --- | --- | --- |
| PayPal balance or linked bank account | Canada | $0 |
| Credit card or Visa Debit card | Canada | 2.9% of transaction amount + fixed fee based on the currency |
| PayPal balance or linked bank account | US and most European countries | $2.99 CAD |
| Credit card or Visa Debit card | US and most European countries | $2.99 CAD + fixed fee based on the currency |
| Credit card, debit card or PayPal Credit | Any other country | $4.99 CAD |
| Credit card or Visa Debit card | Any other country | $4.99 CAD + + fixed fee based on the currency |
PayPal goods and services selling fees
When selling goods and services through PayPal, these are the fees you'll have to pay based on what country the PayPal account of the person buying from you comes from.
| Buyer's PayPal account is from: | Fee |
| --- | --- |
| Canada | 2.9% of the transaction amount + a fixed fee based on the currency. |
| A charity registered with the CRA | 1.6% of the transaction amount + a fixed fee based on the currency. |
| The US | a fee of 3.7% of the transaction amount |
| Outside Canada and the US | a fee of 3.9% of the transaction amount |
Fixed fee based on currency
| Currency | Fee |
| --- | --- |
| Australian dollar | 0.30 AUD |
| Brazilian real | 0.60 BRL |
| Canadian dollar | 0.30 CAD |
| Czech koruna | 10 CZK |
| Danish krone | 2.60 DKK |
| Euro | 0.35 EUR |
| Hong Kong dollar | 2.35 HKD |
| Hungarian forint | 90 HUF |
| Israeli shekel | 1.20 ILS |
| Japanese yen | 40 JPY |
| Malaysian ringgit | 2.00 MYR |
| Mexican peso | 4.00 MXN |
| Currency | Fee |
| --- | --- |
| New Zealand dollar | 0.45 NZD |
| Norwegian krone | 2.80 NOK |
| Philippine peso | 15 PHP |
| Polish zloty | 1.35 PLN |
| Russian ruble | 10 RUB |
| Singapore dollar | 0.50 SGD |
| Swedish krona | 3.25 SEK |
| Swiss franc | 0.55 CHF |
| Taiwan new dollar | 10 TWD |
| Thai baht | 11 THB |
| UK pounds sterling | 0.20 GBP |
| US dollar | 0.30 USD |
PayPal's exchange rates
When we checked on June 25, 2020, PayPal's exchange rate markups were anywhere from 3 – 4% or more, depending on the currency.
| | 1 CAD = | Mid-market rate | PayPal's markup |
| --- | --- | --- | --- |
| AUD | 1.0297 | 1.0645 | 3.27% |
| USD | 0.7096 | 0.7332 | 3.27% |
| EUR | 0.6303 | 0.6535 | 3.55% |
| GBP | 0.5694 | 0.5901 | 3.51% |
| MXN | 16.0557 | 16.6376 | 3.50% |
| PHP | 35.4392 | 36.6655 | 3.34% |
How to check PayPal's exchange rates:
Log in to your PayPal account.
Click Wallet, which should be near the top of your screen.
Click Currencies Calculator, which is under your PayPal balance.
Select the currencies you want to convert to see rates.
Compare PayPal to other money transfer services
Most other services that send money overseas will be able to offer you a better exchange rate than PayPal. Check out the table below to see what your transfer could look like with another company.
Disclaimer: Exchange rates change often. Confirm the total cost with the provider before transferring money.
Find out other alternatives to PayPal
Want to compare Western Union with other services side-by-side?
How to use PayPal
One of the most popular uses for PayPal is to send and receive money online. Whether you're sending this money to businesses or friends, the process is similar. In general you'll have to create your account, add money to it and then choose who to send it money to. Here are the steps:
Making a PayPal account
Creating a PayPal account can be done for free and with little verification needed. To begin, follow these steps:
Visit PayPal's website and click Sign Up for Free.
Next, you'll be prompted to choose between a Personal Account and a Business Account. Chances are you want a personal account.
Enter your name, email and a password then click Next.
You'll then be asked for your address and phone number — these help PayPal confirm you're a real person.
Now you're ready to add money to your PayPal account.
Once your account is created you can start receiving money right away, but you'll have to add a payment method and bank account if you want to withdraw funds.
Adding money to PayPal
To add money to a PayPal account from your computer:
Visit PayPal's website and login.
Click Wallet at the top of the screen.
Click Transfer Money, and then select Add money to your balance, which is under Money in.
Choose your preferred bank account, enter the amount to transfer and click Add.
Transfers into your PayPal balance typically take 3-5 business days and incur no PayPal fees. However, it is always worth double checking with your bank account beforehand to make sure your bank won't charge any fees.
How to send money through PayPal
Money can be sent both domestically and internationally with PayPal. Different fees may apply depending on who you are transferring to, the purpose of the transfer and what country they live in. In general, to send a domestic PayPal transfer:
Log in to your account and click Send & Request.
Enter your recipient's phone number or email address, the amount you want to send and a description of the transfer.
Review the total cost for your transaction, including transfer fees, your payment method and possible fees depending on transfer destination and speed.
Click Send Payment Now if you're ready to transfer your funds.
Sending international transfers with PayPal? Consider using Xoom.
Making international payments can be done through PayPal, but if you are sending money to friends and family abroad it may be cheaper to use Xoom instead. Xoom is a part of PayPal and offers international money transfers with more competitive exchange rates than those typically offered by PayPal. To learn more about how to use Xoom and the fees and rates associated with it, read our comprehensive Xoom review.
How to receive money on PayPal
Money can be sent to your PayPal account through your connected email address or mobile number, so be sure you provide the person paying you with the correct information. Once they've paid you, PayPal will send you an email, a text message or both to let you know there is money in your account.
There are a few ways you can withdraw money from your PayPal account:
Leave the money in your balance. If you plan on spending money on PayPal soon, leaving some money in your PayPal balance is a way to cover future PayPal expenses.
Request a cheque. PayPal will send you a cheque by mail if you select this option, but fees may apply.
Transfer money from PayPal to bank account. To transfer to your bank account, click the Transfer to your bank button after you accept the money. You'll have two options when transferring to your bank account: standard transfer and instant transfer.
Case study: Katia's experience

Katia Iervasi
Writer
I mostly use PayPal for online shopping. My account is connected to my Australian bank account and debit card, so I rely on PayPal when I'm shopping on my favorite Australian sites so I don't have to worry about currency conversion.
Thanks to its ironclad security, I also like using PayPal for eBay purchases, or whenever I'm shopping on a site for the first time. I know that if I have any issues, PayPal's team will step in to help me to recover my money — which they've done in the past.
However, PayPal's fees and charges can seriously stack up, especially if I opt to pay with my card. For that reason, I still turn to trusty Wise whenever I need to send money to and from Australia and my adopted home in the US. I like Wise's interface better, too.
Is PayPal safe?
PayPal takes many measures to keep your money and transactions safe and secure, but how you use PayPal still factors into whether or not it is safe for you to use. PayPal helps keep you and your money safe by:
Protecting your sensitive information. PayPal doesn't share your full financial information with sellers, which may help protect you from identity theft.
Monitoring transactions 24/7. Both humans and algorithms monitor PayPal transactions to spot fraud.
Encrypting your data. PayPal uses bank-level encryption, including SSL 3.0 with an encryption key length of 168 bits.
Offering fraud prevention. PayPal will never contact you asking for sensitive information by email or telephone — always contact PayPal if anything about your account history seems suspicious.
Providing dispute resolution. PayPal will help resolve disputes between buyers and sellers when PayPal is used as the payment method.
What PayPal reviews look like
Reviews accurate as of June 25, 2020.
| | |
| --- | --- |
| Trustpilot score | 1.2 out of 5, based on 10,972 customer reviews |
| BBB rating | A-, with 11,905 complaints in the last 3 years |
| PCMag.com | 4 out of 5, staff reviewed |
PayPal is a massive global company that has millions of daily users. When investigating the negative reviews on Trustpilot we saw a trend of customers complaints focused on poor customer service and extremely long wait times on both phone and chat support. To avoid some of these issues, always be sure to read existing reviews on a buyer before making a purchase. Also, thoroughly read PayPal's buyer protection fine print to fully understand what is and isn't covered before relying on it to guarantee you a refund. Many of the scams that people face on PayPal common money transfer scams, so read up on our list of common scams and how to avoid them to save yourself time and stress.
Is there a PayPal app?
PayPal has an app on both Google Play and the App Store. The app can be used to:
Send money to loved ones. Send money to friends and family in Canada using your PayPal balance or bank account for free.
Log in using biometrics. Both face and fingerprint recognition can be used to log in.
Send money around the world. Send money internationally through PayPal.
PayPal app reviews
| Reviews accurate as of June 25, 2020 | |
| --- | --- |
| Google Play Store | 4.4 out of 5, based on 1,422,714 customer reviews |
| Apple App Store | 4.8 out of 5, based on 3,519,335 customer reviews |
More on the best money transfer apps
Bottom line
PayPal is a strong solution for fee-free direct domestic transfers to other PayPal accounts. But international transfers come with a complicated fee structure you're likely better off avoiding with a money transfer specialist offering lower fees and stronger rates — especially on large transfers.
Looking for an alternative? Compare services like PayPal to get the best rates and fees.
Frequently asked questions
Where can I use PayPal?
PayPal can be used in more than 200 countries and thousands of stores around the world. To see if a store you want to shop at supports PayPal, visit our
PayPal store list
and type the store you want to shop at into the search box. Our list is updated frequently, and is way easier to use than visiting every store individually online and searching its website to find out if PayPal is accepted.
How long do PayPal transfers take?
PayPal transfers between PayPal accounts are instant, but transferring to your bank account may take anywhere from 1-5 business days or more. Consider using an
instant transfer
if you need the money immediately.