Parachute review: Consolidate your debts and get a lower rate
Interest Rate

19.99% - 29.99%

Max. Loan Amount

$25,000

Min. Credit Score

580
All information about Parachute Debt Consolidation Loan has been collected independently by Finder. Finder is not connected with Parachute products, and this page is not sponsored, endorsed or administered by, or associated with, Parachute. All product names, logos, and brands have been used for identification purposes only and are property of their respective owners.
Pay off your debt faster, earn cashback and improve your credit score.
Parachute loans is an Ontario-based lender that offers debt consolidation loans with affordable payments. Apply for up to $25,000 to pay off your debts when you have a credit score of 580 or more. End up with 1 easy monthly payment and earn cashback when you follow your personalized roadmap to pay off your loan.
Parachute loans at a glance
Affordable payments
Borrow up to $25,000
Earn cashback and rewards
Higher rates than traditional lenders
Only suitable for consolidating high-interest loans
Minimum credit score of 580
Only available in Ontario
Strict eligibility criteria
What is Parachute?
Parachute is an innovative and ethical lender that offers affordable debt consolidation loans to customers in Ontario. The company is unique because it takes a holistic approach to lending to help its customers succeed. This includes the following:
Paying debt off directly with lenders to remove temptation borrowers may have to spend extra funds in their accounts.
Providing a personalized roadmap to help each customer take concrete steps toward controlling their debt.
Offering financial guidance and life hacks to help borrowers better manage their finances.
Giving customers the chance to earn cashback and other rewards when they make strides towards their goals in the Parachute app.
When was Parachute founded and where does it work?
Parachute was founded in May 2022, so it's a brand-new company. It's based in Toronto and offers loan-matching services to customers in Ontario only.
Is Parachute legitimate?
Yes, Parachute is a legitimate business (business # 722537800) that is listed by investor platforms such as PitchBook and CB Insights. It has a permanent office address in Toronto and has been backed by venture capital firm, Highline Beta. That said, since the company only launched in May 2022, it lacks a social media presence and does not have any online reviews.
Parachute debt consolidation loan features
| Feature | Details |
| --- | --- |
| Loan amount | $2,500 – $25,000 |
| Loan term | 36 - 60 months |
| Interest rate | 19.99% - 29.99% |
| Serviced provinces | Ontario |
| Basic eligibility criteria | Min. credit score of 580, $5,000+ in debt, min. income of $30,000 annual |
What we like about Parachute loans
Enjoy the following benefits when you sign up for Parachute loans:
Simplified loan. Consolidate your debts to get 1 monthly payment, 1 payment date and a lower interest rate in most cases.
Large amounts. Borrow up to $25,000 based on approved credit.
Rewards and cashback. Earn cashback and win weekly or monthly rewards when you accomplish certain goals or tasks from your roadmap.
Financial guidance. Access tips and tools to help you manage your money more effectively.
Free prepayment. Pay your loan off early without penalty, but be aware that you may lose out on rewards if you don't carry your loan for its entire term.
Less hassle. Parachute pays your creditors off directly so all you need to do is worry about paying back your Parachute loan.
Consolidate high interest debts. If you have high interest debts with lenders like easyfinancial and Fairstone, you can consolidate your loan with Parachute and get a lower rate.
What to watch out for
Parachute loans may come with the following drawbacks:
Steeper rates. If your current debts are not high-interest loans, you can apply to other lenders with lower starting rates.
New company. The company was only founded in May 2022 so it's not well-established.
No customer reviews. There are no customer reviews for the lender on Google, Trustpilot or other reputable review sites.
Strict eligibility criteria. You must have a minimum credit score of 580 and a minimum annual income of $30,000 among other criteria.
Only in Ontario. Parachute is only licensed to operate in Ontario.
How Parachute compares to other debt consolidation loans
LoanConnect Personal Loan
---
Loan Amount
$500 - $50,000
---
Loan Term
3 - 120 months
---
Interest Rate
6.99% - 46.96%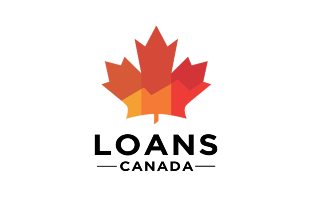 Loans Canada Personal Loan
---
Loan Amount
$300 - $50,000
---
Loan Term
3 - 60 months
---
Interest Rate
6.99% - 46.96%
SkyCap Financial Personal Loan
---
Loan Amount
$500 - $10,000
---
Loan Term
9 - 60 months
---
Interest Rate
19.99% - 39.99%
Summary of Parachute reviews
There are no customer reviews for Parachute on popular review platforms such as Trustpilot, the Better Business Bureau or Google reviews. This is because the company was only founded in May 2022 and has not yet had a decent level of exposure to the loan market.
Am I eligible for Parachute loans?
To be eligible for Parachute loans, you'll need to meet the following criteria:
At least 18 years old

Canadian citizen or permanent resident residing in Ontario

Employed with an income of $30,000 annual

Active Canadian bank account
Credit score at least 580

No bankruptcy, consumer proposal or judgments on the credit bureau
Required documents
Parachute will ask you to provide the following documents:
Proof of income: 2 most recent paystubs

Debt statements: Statement for each debt to be consolidated indicating the balance owing

Other debts: Details of monthly obligations not part of the consolidation (amount and payment)

Bank verification: Evidence of cash flow and regular payroll deposits to bank account

Identification: 2 pieces of government-issued ID

Driver's licence or provincial ID with photo

Passport, SIN card, PR card or birth certificate
You will also need to give consent for Parachute to access your credit report.
How to apply for Parachute loans
You can apply for Parachute loans in under 5 minutes by following these steps:
Head over to Parachute's online application.
Click on "See if I qualify".
Provide personal information such as your full name, age and email address.
Input your phone number and receive a text to verify your identity.
Continue with your application by providing details about your credit score, employment history and monthly income.
Click submit and wait to see if you pre-qualify. This should take less than 24 hours.
Provide supporting documents to enable full approval of your application. This includes your most recent statements of debt. This may take a few days, depending on what documents are required.
Once approved, agree to your loan term, amount and interest rates.
Wait for Parachute to pay off your creditors directly. Time varies based on when your creditors accept payment and close out your debt.
How can I contact Parachute?
You can contact Parachute by filling out the online form on its website under the "contact us" section or by sending a message via live chat on the company website. There doesn't seem to be a phone number on file for the business.
How much will a Parachute loan cost?
Parachute loans cost different amounts based on your term, how much you borrow and what your interest rates are.
Term and amount. You'll pay more interest if you have a longer term or take out a larger amount. You'll pay less if you borrow the minimum amount on a shorter term.
Interest rates. Parachute loans come with different rates based on your credit score. Avoid taking debt consolidation loans if you'll end up paying higher interest than what you're currently paying, even if it brings your monthly payments down.
Fees. You won't pay fees for Parachute loans unless you make late payments. There are no set-up or prepayment penalties.
Cashback/rewards. You could end up earning cashback and other rewards with Parachute loans if you complete tasks such as making payments on time and avoiding taking on new debt.
Bottom line
Parachute is an innovative loan company that provides debt consolidation loans at affordable rates.
The company gives you a roadmap to pay off your debt and lets you earn rewards and cashback along the way.
Just be aware that Parachute has strict eligibility criteria and only offers loans to residents of Ontario.
Compare debt consolidation loans
Frequently asked questions