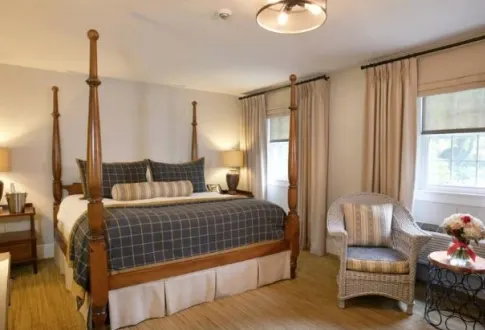 Pillar and Post Inn & Spa
from HotelsCombined
Pillar and Post is an all-inclusive hotel equipped with amenities designed to pamper and spoil its guests. We recommend dining at the Cannery Restaurant on-site or by the pool patio after a relaxing dip in the saltwater pool or hot springs. Spa and beauty treatments are available on-site as well for extra charges.
Star rating: 4 stars
Features: On-site restaurant and bar, heated indoor saltwater pool, sauna and hot springs, business centre and a gym.
Why do we love it? Guests can enjoy daily activities such as food samples and games night for free.
Check rates