Everything new and leaving Prime Video Canada in June 2022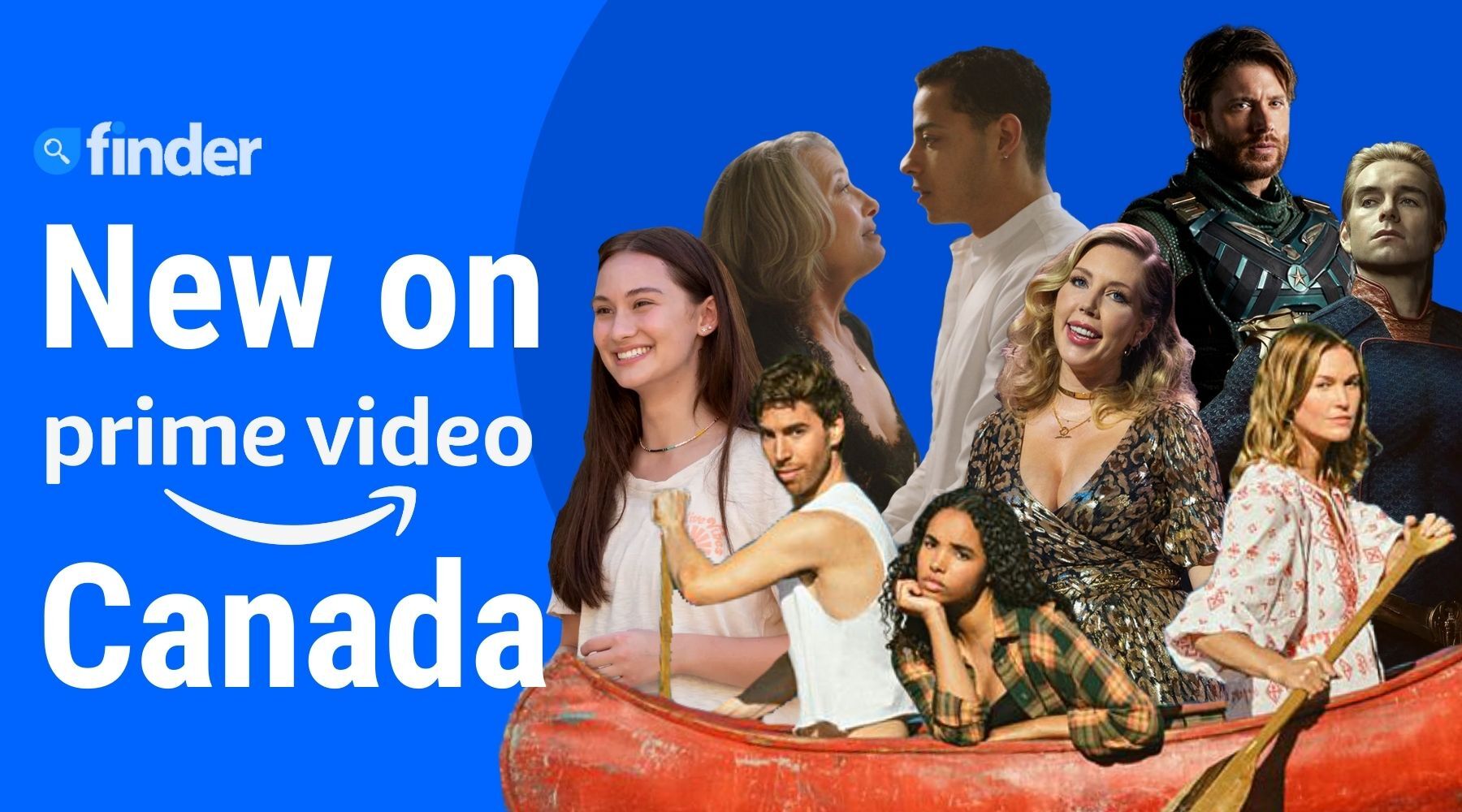 Highlights this month include season 3 of superhero hit The Boys and the acclaimed Emma Thompson movie Good Luck to You, Leo Grande.
The weather may be getting nice but streaming platforms continue in their efforts to keep us stuck inside, glued to the screen. That's the case for Prime Video at least, which is debuting several intriguing and highly-anticipated titles this month. It's the perfect time to update your watchlist with fresh releases.
One of the biggest premieres in June is season 3 of superhero series The Boys, which has been getting praise from critics and viewers alike ever since it's debut. If you haven't watched it yet, believe the hype.
The show is set in a world where superheroes are real and some of them are bona fide celebrities. However, not all have humanity's best interest at heart – and a few even do more harm than good. As a result, a group of rag-tag individuals is formed to put a stop to the superheroes' evil ways. The show starts great and persistently gets better. That said, it's not recommended for the faint of heart. To call it brutal would be an understatement.
Next, we recommend checking out Good Luck to You, Leo Grande, a sex-positive dramedy about a retired widow who hires a young sex worker hoping for a night of pleasure after an unfulfilling marriage. The movie has been making waves on the festival circuit and got excellent reviews from critics so far. It stars Emma Thompson and Daryl McCormack.
If you like stand-up comedy, Backstage with Katherine Ryan is a fresh special that will make you laugh out loud. It blends stand-up with behind-the-scenes access and features an impressive line-up: Frankie Boyle, Sara Pascoe, Judi Love, Ivo Graham, Jo Brand, Nish Kumar, Joel Dommett, Rosie Jones and more.
Speaking of comedy, you might like The Lake, a series about a man looking to reconnect with his biological daughter. He wants them to spend quality time at the family's lake house, but his plans go awry when he learns that the cottage is now owned by his stepsister. Starring Jordan Gavaris, Julia Stiles and Madison Shamoun.
Elsewhere, The Summer I Turned Pretty is a multigenerational drama that centres on a love triangle between a girl and two brothers, coming from the same author behind the To All the Boys I've Loved Before books.
For thrills, check out Chloe. It follows a woman obsessed with social media who assumes a new identity in order to figure out what happened to her childhood friend, who recently died.
Check out the full list of streaming titles coming to Prime Video Canada in June below. You can watch them all using Prime Video's 30-day free trial. After the list of new titles, you'll also find the shows and movies leaving the service this month.
New to Prime Video Canada June 2022
| Title | Type | Release Date |
| --- | --- | --- |
| Elizabeth | Movie | Jun 01 |
| Sin City | Movie | Jun 01 |
| Chicago Fire (Season 8) | TV Show | Jun 01 |
| Chicago PD (Season 7) | TV Show | Jun 01 |
| Chicago Med (Season 5) | TV Show | Jun 01 |
| Lego Jurassic World: Double Trouble Special 1 | Movie | Jun 01 |
| Lego Jurassic World: Double Trouble Special 2 | Movie | Jun 01 |
| Lego Jurassic World:The Secret Exhibit (Season 1) | TV Show | Jun 01 |
| Lego City Adventure (Season 2) | TV Show | Jun 01 |
| Lego Ninjago (Season 2-3) | TV Show | Jun 01 |
| Why Women Kill (Season 2) | TV Show | Jun 03 |
| The Boys S3 (Amazon Original) | TV Show | Jun 03 |
| Prime Rewind: Inside the Boys (Season 2) (Amazon Original) | TV Show | Jun 03 |
| Backstage With Katherine Ryan (Season 1) (Amazon Original) | TV Show | Jun 09 |
| Fairfax (Season 2) (Amazon Original) | TV Show | Jun 10 |
| Introducing Kujus | Movie | Jun 10 |
| My Fake Boyfriend (Amazon Original) | Movie | Jun 10 |
| Chasing Glory (Amazon Original) | Movie | Jun 15 |
| Good Luck to You, Leo Grande (Amazon Original) | Movie | Jun 17 |
| Kick Like Tayla (Amazon Original) | Movie | Jun 17 |
| The Summer I Turned Pretty (Amazon Original) | Movie | Jun 17 |
| The Lake (Amazon Original) | Movie | Jun 17 |
| Los Tigres Del Norte: Historias Que Contar (Amazon Original) | Movie | Jun 17 |
| The Pogmentary: Born Ready (Amazon Original) | Movie | Jun 17 |
| The O.C. (Season 1-4) | TV Show | Jun 24 |
| The One That Got Away (Amazon Original) | Movie | Jun 24 |
| Chloe (Amazon Original) | Movie | Jun 24 |
Everything leaving Prime Video Canada
| Title | Date |
| --- | --- |
| Love, Once & Always | Jun 01 |
| Mrs. Scooter | Jun 01 |
| Dater's Handbook | Jun 01 |
| Love On A Limb | Jun 01 |
| Charmed | Jun 03 |
| Stage Mother | Jun 03 |
| Macgyver | Jun 07 |
| Happiest Season | Jun 10 |
| Younger | Jun 14 |
| Rage Of Bahamut Virgin Soul | Jun 18 |
| 12 Monkeys | Jun 19 |
| Jerry Maguire | Jun 30 |
| Lawrence Of Arabia | Jun 30 |
| The Impossible | Jun 30 |
| Jumanji | Jun 30 |
| Antebellum | Jun 30 |