First-time home buyer mortgages and incentives
Don't be shy about entering the real estate market. Find out how a loan can help you buy your dream home.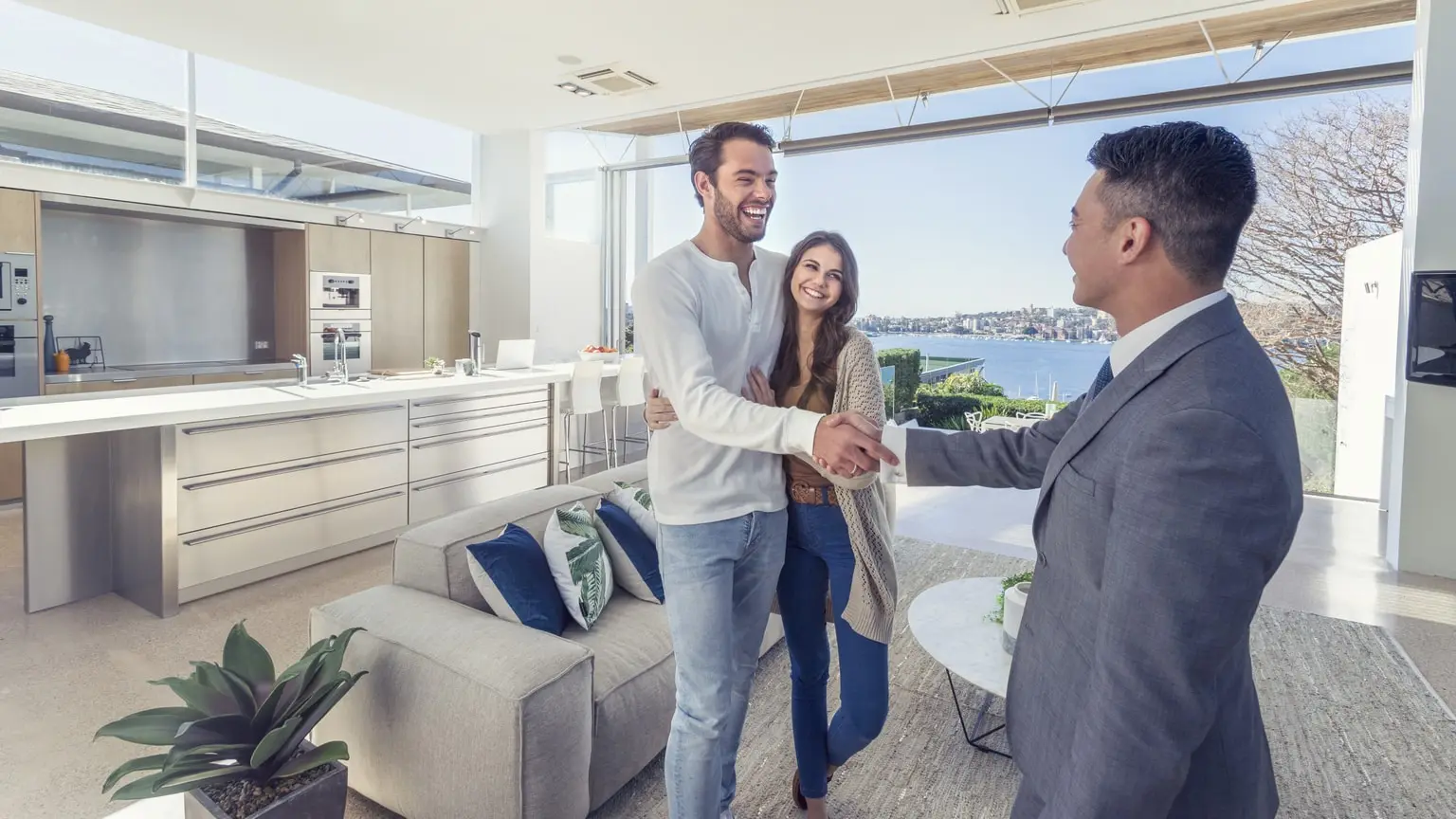 Buying your first property is among the biggest decisions you'll make in a lifetime. And if you get your home at a good price with strong mortgage rates and terms, it can also become an investment that grows your money over time.
Compare first-time home buyer mortgages
What are you looking for?
How do I compare mortgages as a first-time homebuyer?
Start with positioning yourself for the strongest rates and terms you're eligible for. Consider your current finances, including how much you'll be able to put down.
Once you have a sense of a realistic budget for your home, consider the ways that you can save more on your mortgage:
Look for a mortgage with lenient requirements. If you you've saved up less than 20% of your potential home's value for a down payment, narrow your search to lenders that advertise low-deposit mortgages.
Ask a parent to guarantee your loan. If your parents own property, your lender may allow them to secure your mortgage with their equity, allowing you to put down less than 20% up front. Make sure they understand the risks that include losing their own home if yours ends up in foreclosure.
Take advantage of first-time benefits. You may be eligible for tax breaks and even lower-deposit mortgages as a first-time homebuyer, depending on where you live and what you're buying.
What should first-time homebuyers look for in a loan?
If your lender doesn't offer specific loans for first-time homebuyers, you may still be able to suss out an ideal mortgage by looking for:
A low interest rate. No one wants to be stuck with a high interest rate, especially first-time buyers. A lower rate means lower monthly payments, making your mortgage more affordable. Some lenders offer special introductory variable rates, which start low for the first year or 2 but will revert to a higher rate later.
Down payment requirements of 10% or less. Saving a down payment is often one of the hardest challenges for first-time homebuyers, especially if you need to save the traditional 20% of a property's value to qualify for a loan. Loans targeting new buyers often have a max insured loan-to-value ratio of 90 or 95%, meaning you can get the loan with just 5 to 10% down. But you'll need to pay private mortgage insurance if you're borrowing above 80%.
First-time-friendly loans. Some private lenders offer mortgages specifically tailored to first-time buyers, with lower down payment requirements and favourable repayment terms. The government also has some programs in place to make it easier to enter the real estate market.

First-Time Home Buyer Incentive. If you're a first-time buyer with a qualified annual income of $120,000 or less, you may be eligible for the First-Time Home Buyer Incentive offered by the government. The incentive is worth 5-10% of a newly built home or 5% of an existing home or mobile home – this can help lower the amount you need to borrow.
Home Buyers' Plan (HBP). Under the Home Buyer's Plan, first-time home buyers can withdraw up to $35,000 ($70,000 for couples) from their RRSPs to cover the down payment on a home. The withdrawals are tax free as long as the money is repaid within 15 years, and you can pay the loan back at any time with no penalties.
Tax perks for first-time home buyers

With housing costs climbing each year, the Government of Canada has created a number of incentives to make it easier to jump into home ownership for the first time. Besides the First-Time Home Buyer Incentive and the Home Buyers' Plan (HBP), you can also take advantage of the following tax benefits:
First-Time Home Buyers (FTHB) tax credit. Claim up to $5,000 in tax credits on costs associated with purchasing your first home. Associated costs might include land transfer tax, legal fees or disbursements.
GST/HST New Housing Rebate. You can qualify for a rebate to recover part of your GST or HST payments that you paid on the purchase price, on the cost of renovating or adding additions or on converting a non-residential property into a house.
How much can I borrow?
To get an idea as to how much you can borrow, enter your household's income, the number of your dependents and any existing debts into our calculator.
The calculator estimates your expenses using a standard cost-of-living index, giving you a home cost you're likely able to afford.
Bottom line
Buying your first home is an exciting step, but working out the best way to position yourself for a strong mortgage can be stressful. Research your financing options and compare lenders to find the best rates and terms you're eligible for.
Frequently asked questions
Read more on this topic
Ask an Expert
You must be logged in to post a comment.