Finder is committed to editorial independence. While we receive compensation when you click links to partners, they do not influence our content.
MoneyGram vs. Western Union vs. PayPal
We put three major providers to the test when it comes to sending cash overseas.
International money transfers are no longer a game for only tried-and-true players like Western Union and MoneyGram. Newer companies, like PayPal, promise to undercut the competition to earn your business. Here we compare 3 major players — MoneyGram vs. Western Union vs. PayPal — to see which one offers the better deal.
Quick verdict
How do they work?
MoneyGram, Western Union and PayPal each offer an easy online process to exchange and send money around the world.
MoneyGram and Western Union
The way you go about sending a transfer with MoneyGram is nearly indistinguishable from the same process with Western Union.
So much, in fact, that we can describe them both in one shot: You go to their sites, enter how much you're transferring and to where and see how much you'll pay for the exchange.
With either service, you also have the option of visiting an office, calling or using a mobile app to initiate a transfer. And once complete, they convert and deliver your money to a bank account or for cash pickup at locations worldwide.
PayPal
To transfer money through PayPal, you'll need to create a free PayPal account. You'll send a transfer to your recipient's PayPal account, funding the transfer with your PayPal balance, bank account, credit or debit card or PayPal Credit. After your recipient receives the money, they can either keep the funds in their PayPal account or withdraw the money to their bank account.
Back to top
Who offers better exchange rates?
To understand who offers better exchange rates, you'll need to first look at the midmarket rate. This is the true exchange rate that averages the buying and selling rate of a global currency — and the rate banks and transfer services use when they trade among themselves.
MoneyGram
MoneyGram skews exchange rates for a profit. Depending on where you're sending your money, the exchange rate could be 5% or more above the midmarket rate. This means hundreds of dollars on a large transfer diverted to MoneyGram's pockets.
Western Union
Like MoneyGram, depending on the country you're sending money to, a typical exchange rate at Western Union could be up to 6% above the midmarket rate. If you're sending a large amount overseas, this is a lot of money straight into Western Union's coffers.
PayPal
To calculate the exchange rate it offers to customers, PayPal takes the midmarket rate and adds a 3% or 4% margin. The best way to find accurate exchange rates is by using PayPal's currency exchange calculator, which you can find after you log in to your account.


Winner: PayPal
For your typical overseas transfer, you'll get a stronger exchange rate with PayPal.
Back to top
Who offers lower fees?
The most effective way to compare MoneyGram, Western Union and PayPal is to look at a case study.
Case study: Sending $750 to Germany
Malcolm wants to send $750 to his sister, a military wife living at the Canadian Forces Base Lahr in southwestern Germany.
He's tempted by the convenience of his local bank, despite its reputation for high fees and weak exchange rates. Before he decides, he compares how much he'll pay to deposit the money to his sister's bank account with MoneyGram, Western Union and PayPal.
| | MoneyGram | Western Union | PayPal |
| --- | --- | --- | --- |
| Transfer fee | $4.99 | $0 | $24.74 + 0.35 EUR |
| Exchange rate | 1 CAD = 0.6600 EUR | 1 CAD = 0.6524 EUR | 1 CAD = 0.6443 EUR |
| Transfer speed | Within hours | 0-4 business days | 1 business day |
| Total received | 912.12 EUR | 860.87 EUR | 912.62 EUR |
Malcolm analyzes his options to understand how the complexity of fee structures and transfer options ultimately affect how much he'll pay. There's no question that MoneyGram offers the strongest exchange rate. Additionally, the fee is much less than PayPal but is more than Western Union.
If time isn't on Malcolm's side, MoneyGram wins with a delivery time of just hours compared to 1 or 4 business days with MoneyGram or Western Union.
Ultimately, he'll need to weigh which element is more important before making his transfer.
Back to top
Who's faster?
MoneyGram
Delivery speed varies by transfer option, with cash transfers in person or by phone delivered in minutes — at higher costs. MoneyGram's cheaper options take 2-4 business days for receipt.
Western Union
Like MoneyGram, delivery speed with Western Union too varies by transfer option. At an agent location or by phone, your transfer could be delivered in minutes — at higher costs. Your cheapest options could take up to 3 business days, depending on the country.
PayPal
With PayPal, transferring among existing PayPal accounts is instantaneous. Payments from your PayPal account to another bank account are delivered by the next business day.


Winner: PayPal
Whichever way you send your money, it'll get to your recipient more quickly with PayPal. For deposits to an account, up to 4 business days sooner.
Back to top
Who offers more options?
Money Transfer Service
Payment Methods
Minimum and maximum transfers
Delivery methods
Transfer speeds
Countries and currencies
MoneyGram
Bank transfer, credit card, debit card, cash
Bank account, cash pick-up location
Minimum: $1

Maximum: $990

Within an hour
100+ currencies
Western Union
Credit card, debit card, cash
Minimum is $1.00

Maximum is $7,500 for cash pickups or $999 for direct deposit to a bank account

Deposit to bank account, cash pickup, e-wallet
Varies from minutes up to 3 days, depending on the types of transaction
200+ countries
PayPal
Credit card, debit card, PayPal credit
Minimum varies by country (about $0.02)

Maximum is unlimited for Verified accounts, though anywhere from $10,000-$60,000 can be sent in a single transaction. Unverified account limits vary.

PayPal transfer (can be deposited into bank account afterwards)
Almost immediately or up to several minutes
200+ countries
Back to top
Bottom line
You may get stronger exchange rates with either Moneygram or Western Union. For very small transfers, PayPal could potentially cost less, but the fees really add up for large transfers. If you're sending directly to your recipient's bank account, Western Union wins out with a $0 transfer fee for most types of transfers. However, if your recipient doesn't have a bank account, MoneyGram's or Western Union's cash pickup may be your best option.
Ultimately, you'll want to compare money transfer specialists to find a provider that's right for your situation.
Compare other transfer services
You may also be interested in
Here's what you need to know about Western Union fees and exchange rates for international money transfers from Canada.
Read more…
SPONSORED: From cashback to super low fees, here are the Top 5 bonus features to look for in a money transfer—and how Simplii Financial can help you.
Read more…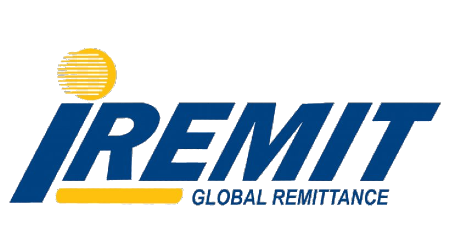 Make simple and small transfers to the Philippines through the IREMITX app.
Read more…
More guides on Finder
Ask an Expert
You must be logged in to post a comment.