Finder is committed to editorial independence. While we receive compensation when you click links to partners, they do not influence our content.
Review: MoneyGram money transfers
Fast money transfers to 200+ countries and territories worldwide, but keep an eye on the offered exchange rate.
Good for sending money almost anywhere in the world instantly and if your recipient doesn't have a bank account.
Be wary of high fees and poor exchange rates.
CAD 1
Min. Transfer Amount
CAD 990
Max. Transfer Amount
Within an hour
Transfer Speed
Details
Product Name
MoneyGram International Money Transfers
Min. Transfer Amount
CAD 1
Max. Transfer Amount
CAD 990
Transfer Methods
Online, Agent, Bank Account to Bank Account, Cash Transfer, International Money Order
Transfer Speed

Minimum transfer time

Within an hour
Customer Service
Phone, Email
Available Currencies
AED, AFN, ALL, ANG, AUD, AWG, BMD, BND, CAD, CHF, CZK, DKK, DZD, ERN, EUR, FJD, GBP, GIP, HKD, HUF, IDR, ILS, INR, IQD, JPY, KRW, KWD, KYD, LKR, LRD, LYD, MAD, MGA, MKD, MMK, MNT, MOP, MXN, MYR, NGN, OMR, PEN, PGK, PHP, PKR, PLN, SAR, SBD, SCR, SDG, SEK, SGD, SZL, THB, TOP, TRY, TWD, USD, UZS, VND, VUV, WST, XCD, XOF, XPF, YER, ZAR
Exchange Rate Updates
Real time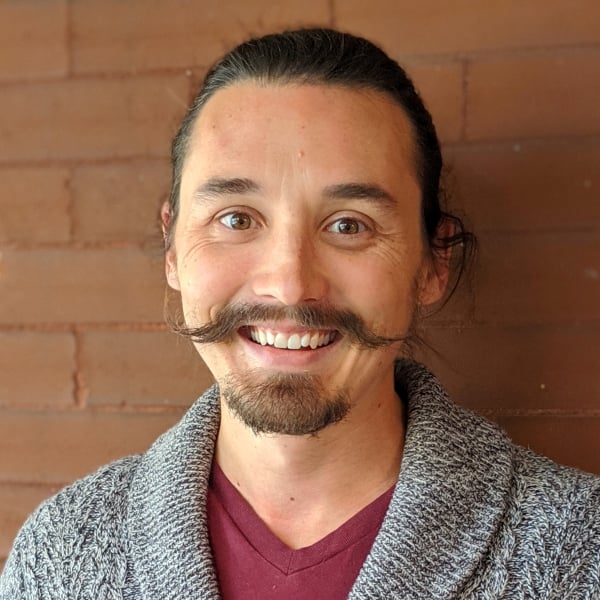 Review by
zak.killermann@finder.com
---
Zak Killermann is a writer at Finder who's been specializing in cryptocurrencies and blockchain technology for four years — covering everything from ICO booms, crypto winters, memecoins and more. He's mined and minted cryptocurrencies, and remembers the days when DOGE was just for fun. Zak's focus is in breaking down technical concepts (like yellow papers) for the average folk to digest on their morning commute. Before diving into all things crypto, Zak contributed to Finder's money transfers vertical.
Expert review
You'll find MoneyGram locations at grocery stores, small corner shops and probably in many other places around your city. But the cost of convenience comes with a high price — more fees and weaker exchange rates than some smaller competitors. Often you may find that MoneyGram is one of your few choices, especially when sending to more remote locations worldwide.
A few places where I think MoneyGram excels are: being able to send straight to a Visa debit card in the US, the exceptionally quick speeds that some cash transfers can be received and the sheer convenience of having more than 350,000 agent locations worldwide. I'd recommend always comparing your MoneyGram transfer costs to that of other companies, though, as you may be surprised at how much money you may save by taking your business elsewhere.
MoneyGram's coronavirus response
MoneyGram is encouraging customers to take business online when possible. According to the MoneyGram website, customers should:
"Take advantage of our online and in-app services to limit unnecessary travel
Check with local agents for store hours, restrictions, and closures if you need to send money using cash"
Visit our step-by-step section of this guide to learn what information you need to send money online through MoneyGram.
Why should I consider MoneyGram?
Wide reach. MoneyGram has approximately 350,000 agent locations in more than 200 countries and territories — thousands of these are located in Canada.
Diverse transfer options. Customers can send money both online and in-person. You can pay using credit and debit cards, bank wires and cash. Be sure to select the payment option that best balances your desired transfer speed with the associated fees.
Country and currency support. MoneyGram transfers can be sent to over 200 countries in almost 50 currencies. Some destinations support multiple currencies, which may help you save money on the exchange rate by sending through the more popular currency.
Speed. With same-day delivery available at many locations (subject to the holiday hours and compliance with regulatory requirements), your recipient could have their money in as little as 10 minutes during normal business hours when picking up cash. When speed is important, cash pickup is typically your fastest option with MoneyGram.
Delivery options. You can send money for pick up in different ways, including cash pickup, to a mobile wallet, to a bank account and even to your recipient's door, depending on the destination.
What to be aware of with MoneyGram
Low maximum limits. When sending online with MoneyGram, your transfer is limited to $990.00 per transaction. There maximum amount you can send depends on where you're sending money to. When you need to send more you can do so in-person from a MoneyGram agent location.
High fees. As with most money transfer services, MoneyGram's international and domestic transfers incur a fee. Fees are often higher when paying with a credit or debit card and lower when sending from bank account to bank account.
No hedging options. MoneyGram doesn't offer recurring transfers, scheduled transfers or any other hedging tools to help you save money. Hedging tools can help you save money when used appropriately to lock in an exchange rate for future transfers.
Inconsistent exchange rates. MoneyGram's exchange rates vary depending on how you are paying for your transaction and how it will be received. Pay close attention to the exchange rate to make sure you're getting the best deal.
Check if there are any MoneyGram promo codes available
MoneyGram's exchange rates and fees explained
MoneyGram's fees may vary between online and agent locations, but for online transfers the cost depends on:
Location. Fees depend on what country you're sending from and where you're sending to.
Amount. MoneyGram fees are based on details of your transfer including how much you're sending and where the money is going to. Be sure to test a few different amounts for your transfer, as sending two smaller transfers may be cheaper than one large transfer.
Payment. Paying by bank is often the cheapest option, while paying by credit card will mean highest fees. Pay close attention to the exchange rate when paying with different methods, as the exchange rate you're offered may change based on how you're paying.
Receiving method. If your recipient wants cash the fees are generally higher, while receiving money to a bank account is less expensive.
Calculate how much your transfer with MoneyGram could cost
Choose your currency and desired transfer amount (maximum $990). Exchange rates change frequently, so visit MoneyGram's site to get a final quote.
Disclaimer: Exchange rates change often. Confirm the total cost with the provider before transferring money.
How long does a MoneyGram money transfer take?
Transfer speed will depend on the amount of fees you are comfortable paying and how quickly you need it to arrive. Online transfers typically cost less than in-person transfers. Sending to your recipient's bank account could take several hours to process, while transfers for cash pick-up are often available within minutes after being sent.
Fastest option — within minutes

Submit an online transfer for cash pick-up at an agent location, and your recipient will be able to pickup funds within minutes. Sending to your recipient's bank account instead could take several hours. For your first online transfer through MoneyGram, you may have to verify your account, which can take 4 or more business days. Also note that, if you pay by credit, your credit card provider may charge a cash advance fee, which will increase your total cost.

Cheapest option — within minutes

It's cheaper to send online transfers through the MoneyGram website instead of in person at an agent location. You can only pay by credit, debit or Interac when sending online transfers; if you want to pay in cash, you'll have to do so at a MoneyGram branch. To send your first online transfer through MoneyGram, you may have to verify your account, which can take 4 or more business days.
How does MoneyGram keep my money safe?
After multiple legal cases, one in 2012 and another in 2016, MoneyGram has increased its fraud prevention protocols to keep customers safer. It does this by monitoring transactions, educating customers on the dangers of money transfer fraud and providing numerous resources to customers to report potential fraud.
Common consumer scams, according to MoneyGram, include:
CRA Extortion Scam. A person claiming to be from a government agency asks for money to cover back debts owed to the CRA. To do so, the person claims you must wire money or send a prepaid card to a "government account."
Refund scams. A person claims to be working for a governmental anti-fraud organization and promises to help you get a refund from the agency, sent directly to your bank account.
Disaster relief. After a major disaster, scammers set up fake charities and ask for donations through wire transfers.
Foreign lottery. A person contacts you claiming you won a foreign lottery or sweepstakes, but due to international tax laws requires you to pay a fee upfront to claim your price.
Buying a vehicle. An online or newspaper ad for a vehicle seems too good to be true, and to secure the vehicle you must send a down payment before meeting with the person. Typically they ask you to wire money, which cannot be retrieved after being sent.
Fraud can be reported through MoneyGram's website or by telephone at 1-800-926-9400. Additionally, fraud can be reported to the Canadian Anti-Fraud Centre as well as your provincial or territorial consumer protection agency.
More on money transfer scams and how to avoid them
What MoneyGram's reviews look like
Reviews accurate as of April 11, 2020.
| | |
| --- | --- |
| CompareRemit | 1.4 out of 5, based on 82 customer reviews |
| BBB rating | A- |
| Monito | 4 out of 10, staff reviewed |
| NerdWallet | 3.5 out of 5, staff reviewed |
MoneyGram is a massive global company that has been in business since 1940. A lot of complaints online are about fees and exchange rates, often remarking on how the exchange rate was different from what was originally presented. Because of this it is crucial that you always review the transfer before clicking Send.
What are all the ways I can send money with MoneyGram?
MoneyGram offers one of the widest ranges of ways to send money and ways for your receiver to get it. We'll go through each of them and what the steps look like.
Options for setting up a transfer
Online via MoneyGram's website
MoneyGram allows you to send money online to destinations around the world. To do so, you'll need to:
Register for an account, or login if you already have one
Select a receiving bank or MoneyGram agent location
Choose how you want to pay
You can also set up the money transfer online, but pay with cash in-store. Make sure to bring valid, government-issued ID and enough money to cover the transfer if you choose this option.
In-person at a MoneyGram location
Agent locations are in almost every country in the world, so to take advantage of this network you'll need to:
Head to MoneyGram's website, where you can type in your location and all locations will appear.
Bring necessary documents: valid government-issued ID, receiver's information, and the money you plan on sending.
Pay for your transfer with the agent and collect your receipt.
You'll often be able to send a MoneyGram from your local Canada Post outlet, but it's always best to verify with MoneyGram's Find a Location tool before you head there.
Options for your receiver to get the money
Send to a bank account. Although slower, this lets your receiver get the money directly in their account.
Organize for it to be picked up in cash at a MoneyGram location. The money is ready at the location within minutes of being sent, depending on the opening hours of the pickup location you've selected.
Send directly to someone's bank account. Save your recipient the trouble of picking up or transferring money by sending it directly to their bank account. Do this by selecting Direct to Bank Account when choosing your receive method.
Send to a mobile wallet. A mobile wallet is a place to store funds digitally, with actual wallet types varying by country and user preference. Read our starter guide on mobile wallets as a launching point for further research.
Delivered right to their door. In some locations, you can choose home delivery as a receiving method. Your money will be delivered by a local MoneyGram agent.
Pay bills through MoneyGram. MoneyGram supports bill payment to utility companies, credit cards and more. Use the online bill pay search to find out if the company you want to pay is supported by the MoneyGram network.
Send money to an inmate. Funding commissary and calling accounts for inmates is possible through MoneyGram. You can read more about in our full guide, but in short:1. Search for the Facility on the Pay Bills page.
2. Choose your payment option online or visit an agent location.
3. Send your transfer and collect your receipt.
What do I need to send money online through MoneyGram?
Sending money with MoneyGram will require a few documents and pieces of information, including:
Contact information. Your full name and contact information is needed. Additionally, if you're transferring money from your bank account, you'll also need your banking information.
Proof of ID. Valid government-issued ID, such as a driver's license or passport.
Recipient information. Be prepared with your recipient's name and contact information. If you're transferring to a bank account, you'll also need their bank name, SWIFT code and account number.
Payment method. A valid method of payment is necessary for all transfers. Online transfers can be paid for through credit, debit or Interac. If you transfer in person, you can also pay with cash.
How to track a MoneyGram transfer
Find your authorization or reference number on your receipt or in your email, if you placed an order online. To track, you can:
Use the online Track a Transfer tool by entering your last name with the authorization or reference number.
Contact customer service and provide the authorization or reference number to them, along with your last name, to check the status of your order.
Visit a MoneyGram location and provide your information to the agent to find out where your order is and if it has been picked up or not.
Does MoneyGram have a mobile app?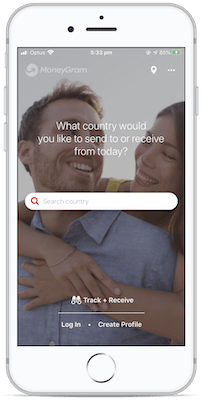 Yes, MoneyGram has an app on both Google Play and the App Store. The app makes it possible to:
Scan your card. Use your phone's camera to quickly scan your credit card, debit card and photo ID.
Log in using biometrics. Both face and fingerprint recognition can be used to log in.
Check exchange rates on the go. Current currency exchange rates and fees can be found in the app.
Share order details with your contacts. Sending key order information, like the tracking PIN number, to your recipient can be done with just a few taps.
Find an agent location using GPS. Use the in-app map to find agent locations based on your GPS or around the world.
| Reviews accurate as of April 11, 2020 | |
| --- | --- |
| Google Play Store (MoneyGram International app) | 4.4 out of 5, 10,745 customer reviews |
| Apple App Store | 4.8 out of 5, 72,700 customer reviews |
More on the best money transfer apps
Bottom line
When you need a money transfer sent fast, or to a remote destination, MoneyGram may be the choice for you. However, it is always a great idea to compare your options before making any transfer, as you never know how much fees and exchange rates may have recently changed. Even if MoneyGram was the best deal in the past, you may find that a competitor is now offering better rates to save you money.
Frequently asked questions
How can I see my transaction history?
When you log in to your account, any recent transactions you have completed will be displayed on your homepage and you'll also see a link that lets you view all. If you haven't made any transfers recently you will have to click on My Account and then Transaction History to view the relevant details.
Why is MoneyGram reviewing my transfer?
MoneyGram reviews all money transfers for compliance with know-your-customer (KYC) and anti–money laundering (AML) industry protocols, which involve knowing the identity of its customers, their financial activities and any risks they pose to MoneyGram's business. MoneyGram typically reviews transfers within a day or less, and will contact you directly if there are any problems with your transfer.
Can I cancel a money transfer?
Yes, if it hasn't yet been picked up by your recipient. To cancel a transfer, log in to your account and view your transaction history. There is an option to cancel specific transfers on the Transaction Details page.
How does MoneyGram compare to other services?
Check out the table below to see what your transfer could look like with other online money transfer services.
Disclaimer: Exchange rates change often. Confirm the total cost with the provider before transferring money.
Want to compare MoneyGram to other services side-by-side?