Review: MoneyGram international money transfers
Send fast money transfers to over 190 countries with MoneyGram.
Good for sending money almost anywhere in the world instantly and if your recipient doesn't have a bank account.
Be wary of high fees and poor exchange rates.
CAD 1
Min. Transfer Amount
CAD 990
Max. Transfer Amount
Details
Product Name
MoneyGram International Money Transfers
Min. Transfer Amount
CAD 1
Max. Transfer Amount
CAD 990
Transfer Methods
Online, Agent, Bank Account to Bank Account, Cash Transfer, International Money Order
Transfer Speed

Minimum transfer time

1 day
Customer Service
Phone, Email
Available Currencies
AED, AFN, ALL, ANG, AUD, BMD, BND, CAD, CHF, CZK, DKK, DZD, EUR, FJD, GBP, HKD, HUF, IDR, ILS, INR, IQD, JPY, KRW, KWD, LKR, LRD, LYD, MAD, MGA, MKD, MMK, MNT, MOP, MXN, MYR, NGN, OMR, PEN, PGK, PHP, PKR, PLN, SAR, SBD, SCR, SDG, SEK, SGD, SZL, THB, TOP, TRY, TWD, USD, UZS, VND, VUV, WST, XCD, XOF, XPF, YER, ZAR
| | |
| --- | --- |
| Online Transfer Fee | CAD 5 |
| Exchange Rate Updates | Real time |
MoneyGram exchange rates and fees
Calculate how much sending money overseas would cost with MoneyGram by using our tool below. You can also check out the real-time exchange rate that MoneyGram offers and see if there are any additional fees.
Disclaimer: Exchange rates change often. Confirm the total cost with the provider before transferring money.
Available currencies
MoneyGram aims to deliver money almost anywhere in the world, in almost any currency you need. This means that there are over 95 currencies you can choose to send to.
Popular currencies include:
USD United States dollar
EUR Euro
CAD Canadian dollar
PHP Philippine peso
CNY Chinese yuan
JPY Japanese yen
GBP British pound sterling
IDR Indian rupee
What types of transfers can you make with MoneyGram?
Bank transfer. You can send money to a recipient's bank account. This is often one of the cheapest options.
Cash pick-up. You can send money for a recipient to pick-up at a MoneyGram agent location. This can be one of the fastest ways, but will be subject to the agent's business hours.
Home delivery. In some locations, MoneyGram delivers your money right to your recipient's door.
Mobile wallet. MoneyGram can deliver funds to mobile wallets like M-Pesa in select countries.
How long does a transfer with MoneyGram take?
How long a transfer takes depends on what kind of transfer you're sending. Cash pick-ups and mobile wallet payments will often be available in just a few minutes. Sending money to a bank account will usually take longer, especially if you're sending money over a weekend.
If you want a fast transfer you can opt for a cash pick-up, but if you'd prefer a cheaper payment a bank transfer is more suitable.
Transfers typically take

1 day
What payment methods does MoneyGram accept?
MoneyGram accepts the following payment methods:
Cash. You can pay with cash by going to a MoneyGram agent location. You can also begin a transaction online and then pay for it in cash at a MoneyGram location. Create a MoneyGram account online, enter your transfer details and select "Cash at a location" as your payment method and choose a nearby Canada Post agent as your location. Visit that location within 48 hours to pay for your transfer and complete it. Be sure to bring valid, government-issued photo ID with you.
Interac e-Transfer. You can pay directly from your bank account online.
Credit and debit card. Debit and credit are accepted both online and in person, but it may cost extra. You should also be wary of cash advance fees and interest rates on card payments for money transfers.
Is MoneyGram safe to use?
Security and regulation: MoneyGram is government regulated and holds its customers' funds separate from the company's own. It coordinates with the Canadian Anti-Fraud Centre, the Financial Transactions and Analysis Reports Centre of Canada (FINTRAC) and the Federal Trade Commission (FTC) in the United States (among other fraud-prevention and regulatory organizations around the world) to prevent and investigate fraud and to protect the privacy of customers' data.
Established: 1940 in Dallas, Texas (United States). Canada Post has been a MoneyGram agent since 2002; there are now over 5,200 postal outlets in Canada offering MoneyGram services.
Reviews: Bear in mind that Trustpilot gives MoneyGram a score of 0.5* out of 10, based on over 420 reviews. Over 940 reviewers on ConsumerAffairs.com gave MoneyGram 2.5* stars out of 5.
*According to
TrustPilot
and
Consumer Affairs
as of June 9, 2019.
Although MoneyGram describes itself as "safe and secure", you should never send money to someone you don't know. You can read more about common money transfer scams in our guide.
How does MoneyGram make money?
MoneyGram makes money by charging fees for its money transfer services, as well as by taking a margin on international exchange rates.
This margin is the difference between the mid-market exchange rate and the rate that MoneyGram gives its customers.
The mid-market rate is the official exchange rate at any given time, showing how much two currencies are worth relative to each other. MoneyGram and most other money transfer services will give customers slightly less than a currency is worth and take the remainder for themselves. This is the margin.
How to register for an account
You don't need to register an account with MoneyGram to send money in person at an agency, but you will if you want to send money online
How do I make an international money transfer with MoneyGram?
What is MoneyGram?
MoneyGram is the world's second-largest money transfer service, as well as one of the oldest. MoneyGram was founded in 1940 in the United States in Dallas, Texas and was known as Travelers Express. It wasn't known as MoneyGram until 1988.
Between those years, it was acquired by The Greyhound Corporation, and at different times it went through mergers and was spun-off as a separate company.
It took a hard hit in the financial crisis between 2007 and 2009, experiencing a 96% drop in share price and downsizing around the world, but has grown again since then.
In a nutshell
Pros
Fast processing times.

MoneyGram aims to offer same-day transfers, and very often completes transactions within 10 minutes. Occasionally, transfers may take hours or until the following day to process, but this is still faster than many other service providers.
Large number of countries/currencies supported.

MoneyGram allows you to send money to 197 countries in a large range of currencies.

Good transfer options, especially for recipients who don't have bank accounts. From online or in-person transfers, to collection via cash pickup or deposit into a bank account or mobile wallet, MoneyGram offers a wide range of transfer options.
Walk-in locations, cash accepted. Unlike many other money transfer services, MoneyGram gives you the options of going to an agent to pay in cash.
Powered by OFX. OFX has been a trusted leader in global foreign exchange services, with offices around the globe and 20+ years of experience in the financial industry.

Cons
Not the best for very large transfers. While most individual transfers will likely fall within MoneyGram's sending limits, businesses and those wanting to send large amounts may need to split the transfer up into multiple transactions.
Fees vary.

Fees vary depending on the amount and destination country. The cost of sending online for cash pickup is reasonably priced, but in-person transfers at MoneyGram locations and large transfers can add up.
Exchange rates are often unfavourable.

MoneyGram has less competitive exchange rates compared to many other money transfer services and banks.

How does MoneyGram compare to other providers?
Choosing the right money transfer service provider can save you time and money. To make it easier, we've compared MoneyGram with the following top service providers so you can see how it stacks up to the competition:
Browse the table below to see how MoneyGram compares to other popular service providers. You can use the calculator built into the table to see how much your transfer might cost.

Disclaimer: Exchange rates change often. Confirm the total cost with the provider before transferring money.
Frequently asked questions
You may also be interested in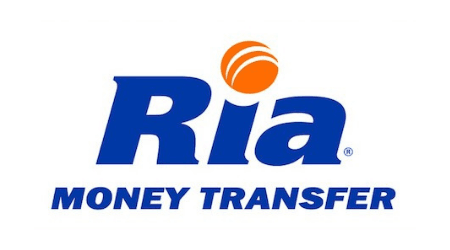 With 240,000+ locations in 130 countries, Ria is the third-largest provider of international money transfers in the world. It offers great exchange rates, minimal fees and fast, secure transactions when you need to send funds overseas. Read more…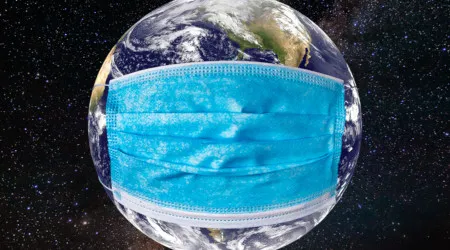 Learn about how COVID-19 may affect the ways you transfer cash around the world. Read more…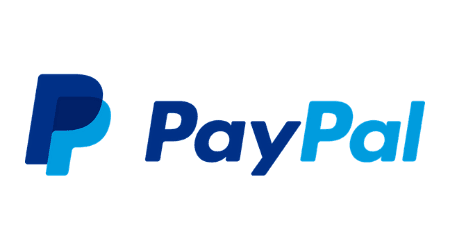 Learn about the pros and cons of using PayPal to convert your online seller profits into Canadian dollars in this detailed review. Read more…
You can make transfers at any time of the day or week.