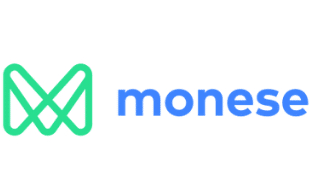 Finder is committed to editorial independence. While we receive compensation when you click links to partners, they do not influence our content.
Is Monese available in Canada?
You can't open aMonese account in Canada, but there are other digital banking options to consider instead.
Please note: All information about Monese has been collected independently by Finder and this product is not available through this site.
Monese is an EU-based mobile bank that makes it super easy to open a current account (known in Canada as a chequing account) even without an address, fixed income or credit history. It also offers a number of other convenient features such as online bill payments, personal financial management tools and fast, cheap international money transfers.
But can you take advantage of these benefits if you live in Canada? Are there any competitive alternative services in Canada?
Is Monese available in Canada?
Unfortunately, no. To open a Monese account, you must be living in the European Economic Area (EEA) or the UK. While customers don't need to provide proof of address to open an account, they do have to provide a photo of their passports and national identity cards.
Getting a national identity card typically requires providing proof that you reside in a particular state, province or country. Foreigners living in the EEA or UK might fulfill these requirements, but if you live in Canada, you're out of luck.
Are there any alternatives to Monese in Canada?
Yes. A number of digital banking service providers and money transfer companies accept customers from Canada. Many of these providers offer competitive fees and convenient ways to handle your money online and via mobile app.
Digital banking companies
Check out the following companies in Canada that provide digital banking services with very low fees, financial support tools and strong, user-friendly digital platforms.
Money transfer service providers
You may also want to take a look at the following companies that are dedicated to providing money transfer services to recipients living in Canada and around the world. These businesses don't provide banking products but instead focus on delivering speedy, inexpensive, secure ways to get your money where it needs to go.

Disclaimer: Exchange rates change often. Confirm the total cost with the provider before transferring money.

International money transfers
How does Monese work?
Monese was launched in 2015 as an "inclusive, instant and on-demand" bank account. Customers can open an account in just minutes and manage it on their smartphone, provided they live in the European Economic Area (EEA) or the UK. The only documentation account holders must provide is a photo of their passports and national ID cards – no address is required.
After signing up, customers are provided with debit cards, but they can also use virtual cards to make contactless payments using their smartphones. The Monese app (available on both Google Play and the Apple App Store) offers a number of features including tools for budgeting and financial insights, direct debit, secure online bill payments and international money transfers that cost up to 8X less than what banks charge.
Monese has a free account option as well as 2 paid account options that come with extra features like lower fees for both international transactions and
ATM usage
. A joint account options is also available. Account holders can enjoy portable banking across 20 countries in Europe, including the UK. Customer support is available in 12 different languages by phone, email and chat.
How to use a debit card online
Pros and cons of Monese
Pros
Fast and easy set-up (no credit check or proof of local address needed)
Free card payments and ATM withdrawals abroad
Free direct debits
Free second account in Euros or GBP
Free joint account (with a small card delivery fee)
Cons
Certain features that come standard with many traditional bank accounts are only offered with paid accounts (like no foreign currency conversion fees and free ATM usage)
Doesn't offer a full range of banking products and functions
How do I find the right digital banking company for my needs?
With a growing number of financial service providers popping up online, narrowing down your options may seem overwhelming. Consider the following points when comparing different online banking services:
Which companies offer the most suitable range of accounts and products?
Some digital banks like Tangerine offer a wide range of accounts and products and are prepared to be their customer's primary banking platform. Other companies may be new to the market or intentionally focusing on offering a few products to service a specific need.
If you have limited and specific financial needs (i.e. transferring money to loves ones overseas or handling basic, everyday expenses), then you may want to take advantage of a service with limited, yet highly-competitive, offerings. But for more general banking needs, you may want to look for a digital banking service with a variety of products and financial solutions.
Which companies will keep my costs as low as possible?
Besides saving money by not having fully-staffed, brick-and-mortar branches, digital banking services may also cut down on costs by designing unique pricing tiers for their products. Some examples include monthly or yearly account maintenance fees, foreign transaction fees, money transfer fees or tiered interest rates on credit products. Look for companies that offer low fees and/or interest rates on the products you'll use the most, and read the fine print to make sure you know what costs to expect.
Are there flexible options for managing my money?
The most popular digital banking companies tend to have easy, flexible ways of transferring to and from your accounts – including accounts held at other financial institutions. It's not uncommon to find companies that offer free Interac e-Transfers, email money transfers and bill payments, while some charge a small fee per transaction. Check out customer reviews on sites like the Better Business Bureau and Trustpilot to find out which companies handle customers' money safely and reliably.
What customer support options are available?
Perhaps the biggest trade-off of banking with a digital company is that you don't have the familiarity and accessibility of interacting face-to-face with real customer service representatives. Look for companies that offers many ways to connect with support staff including live chat, phone, email and online contact forms. 24/7 availability is a huge plus. At the very least, it can helpful to have access to a robust online database of how-to articles and FAQs for when you can't get in touch with representatives.
Compare other digital banking products in Canada
More guides on Finder
Ask an Expert
You must be logged in to post a comment.