Loans Canada Mortgages review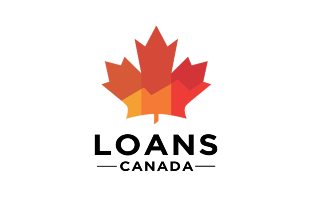 Interest Rate (APR)

Varies

Loan Term

Varies

Min. credit score

400

Provincial availability

All of Canada
All information about Loans Canada Mortgages has been collected independently by Finder. Finder is not connected with Loans Canada products, and this page is not sponsored, endorsed or administered by, or associated with, Loans Canada. All product names, logos, and brands have been used for identification purposes only and are property of their respective owners.
Summary
Looking to secure or renew your mortgage? Compare lenders to find the best rates on your next home loan with this online platform.
Loans Canada connects borrowers with a mortgage broker in their area. Bad credit, EI and CERB applicants are considered.
| | |
| --- | --- |
| Other loans offered | First mortgage, Second mortgage, HELOC, Refinancing, Bridge mortgage |
| Provincial availability | All of Canada |
| | More Info |
| | |
| --- | --- |
| APR range | Varies |
| Fees Details | Varies by lender |
| Origination Fee | Varies |
| | More Info |
Loans requirements
5% min. down payment
Proof of income
Canadian resident
Age of majority
Max. 80% LTV for refinancing or second mortgages
Min. credit score
400
More Info
Loans Canada is an online comparison platform that helps you find the best rates on your mortgage. Whether you're looking to secure a new mortgage or renew an existing one, you can use this site to access a broad range of lenders who may be willing to finance you.
Find out more about how you can use Loans Canada to find the best terms and rates for your next loan and learn what you need to do to qualify today.
What types of mortgages does Loans Canada offer?
Loans Canada offers a number of different home loans depending on your unique set of needs.
New mortgage. Get the money you need to buy your first home or put an offer down on a new property.
Mortgage renewal. Investigate your options for renewing your mortgage before you sign on for another term with your existing provider.
Commercial mortgage. Lock in the funds you need to purchase a property or secure a commercial site for your business.
Reverse mortgage. Tap into the equity in your home to get an income paid out to you once you retire.
What makes Loans Canada unique?
Loans Canada is unique because it offers a user-friendly platform to help you compare your mortgage options. It also allows you to connect with mortgage brokers in your area to negotiate the terms of your home loan. All you need to do to start the process is input your postal code and some personal information.
You'll also get very low rates from some mortgage providers depending on certain factors such as your credit score and how much you want to borrow. The rates can start lower if you have excellent credit. Borrowers with bad credit are also encouraged to apply, but they will typically have to pay higher rates.
Do I qualify for Loans Canada Mortgages?
There are no eligibility criteria to qualify for a Loans Canada mortgage listed online. However, it does offer its services to a wide range of borrowers – even those with bad credit. That said, the minimum credit score you need to have to qualify is 400, which may exclude some borrowers from being able to access its services.
The major factors that Loans Canada seems to pay attention to are how much income you make per month and whether you can make a minimum 5% down payment. As a rule of thumb, you'll have to be able to prove that you have enough money coming in each month to cover your payments (and handle extras like property taxes and mortgage closing fees).
What are the benefits of getting a mortgage through Loans Canada?
Quick application. It's easy to apply for a mortgage and only takes a few minutes to get a list of suitable lenders emailed to you.
More choice. You'll get quotes from multiple lenders to give you as many options as possible so that you can find the best loan for your needs.
Lower rates. Rates start low, but they can become higher depending on your credit score.
Many mortgage types. There are several types of mortgages on offer for just about every borrower, from first-time homebuyers to seasoned real estate gurus.
Free service. You won't have to pay a fee to use Loans Canada's service since the company gets a commission from the lenders it refers you to.
Bad credit may be approved. You could qualify for a mortgage even if your credit isn't in the best shape (though you'll need a minimum credit score of 400 to get started).
What to watch out for
Just a comparison site. Loans Canada is not a direct lender, which means that it won't be the company that gives you the financing you need to purchase your home.
Only works with affiliated providers. You'll only be referred to affiliated providers, which means you could miss out on a company with lower rates elsewhere.
No in-person service. You won't be able to visit Loans Canada in person to discuss your mortgage needs.
Minimum credit score is required. It's not possible to qualify for a Loans Canada mortgage unless you have a minimum credit score of 400.
Computer-based. You'll have to be a little bit tech-savvy to navigate the online application and document upload process.
How do I get started?
Eligibility requirements
To apply for a Loans Canada mortgage, you need to meet the following criteria:
Be at least 18 years old (and 19 in some provinces)
Be a citizen or resident of Canada
Have a minimum credit score of 400
Be able to come up with a minimum down payment worth 5% of your property's value.
Required documentation
Government-issued ID. You'll be required to show proof of ID like your driver's licence or passport.
Proof of income. You'll need to submit documents such as pay stubs and tax assessments to show that you make enough money to afford your monthly payments.
Credit report. You'll have to let Loans Canada pull your credit report so that it can assess your creditworthiness.
Debt-to-asset ratio. You'll likely be required to submit information about your debt-to-asset ratio to show that other obligations won't affect your ability to make repayments.
Property information. You'll need to provide information about the home you want to buy or the property you already own.
How to apply
If you think you meet all the eligibility criteria and you're ready to get started with your loan application, you just need to follow these simple steps.
Click the green "See rates" button at the top of this page. Use the online application on the Loans Canada website to provide details like your name, email address, statement of income and other information.
Review and submit your application to access a list of lenders willing to finance you.
Contact each mortgage company in the list provided to request a quote. This involves filling out a separate application on each company's website.
Wait for a callback on your application and discuss the terms of your mortgage with a dedicated mortgage adviser.
Work with your new lender to fill out and submit the necessary paperwork to complete the mortgage approval process.
I got the mortgage. Now what?
Once you get your mortgage, you'll no longer be required to deal with Loans Canada. This is because Loans Canada isn't a direct lender and won't provide you with financing. Instead, you'll work to repay your loan with the lender that you signed up with based on your Loans Canada mortgage referral.
To do so, you'll make monthly payments to this lender using an automated withdrawal from your bank account. You'll also have to renegotiate your mortgage every time your term ends (at which time you can revisit Loans Canada to find the best rates for renewal).
Bottom line
Loans Canada is a mortgage broker that can help you compare lenders to find the best rates for your personal situation. This broker may be a good fit if you're having trouble qualifying for a mortgage or if you don't feel comfortable starting the process of mortgage shopping alone. Find out more about how you can sign up with Loans Canada and start your application today.
Frequently asked questions